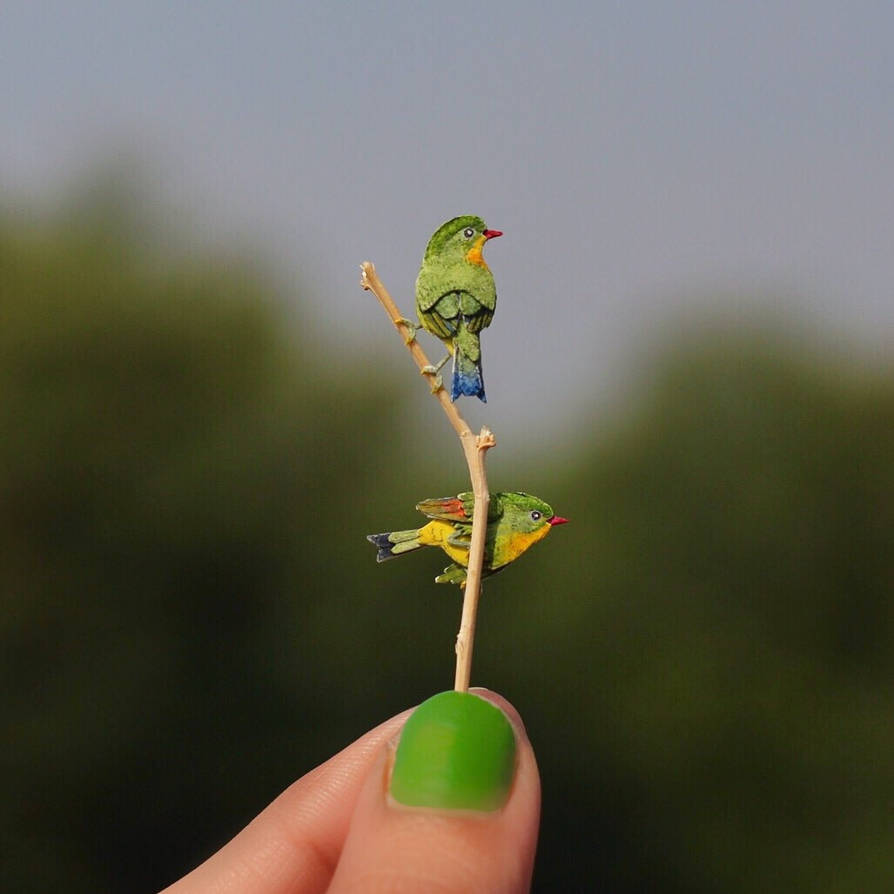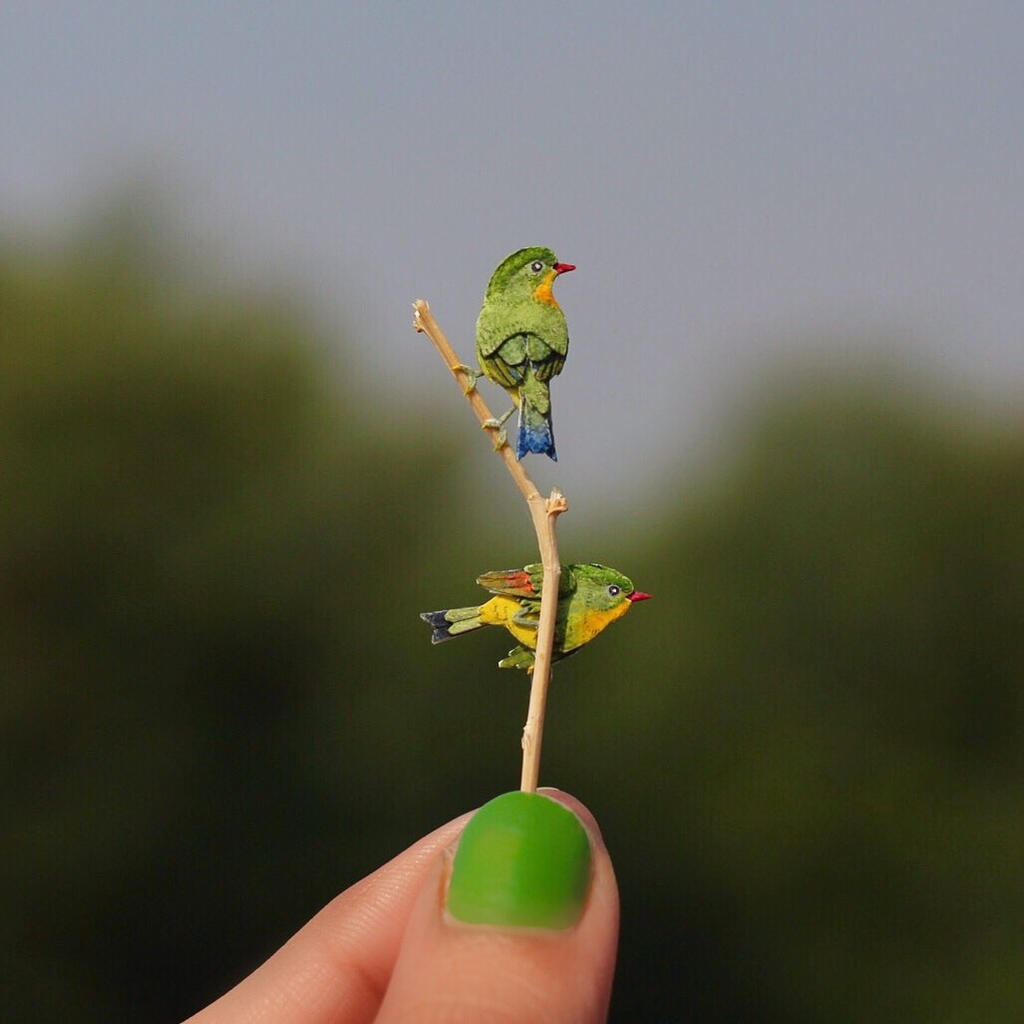 THIS ARTWORKS ARE PART OUR 365 DAYS CHALLENGE..
*For updates check our instagram page,
www.instagram.com/nvillustrati…
*For order check our Etsy shop,
nvillstrati…
It's a Miniature Paper cut artwork finely hand cut on 200 GSM paper and hand painted with watercolors,
It is developed by assembling different parts of the bird in different layers for giving it a three dimensional effect
In this particular series will cover different types of Birds around the globe.
ANY SUGGESTIONS OR REQUEST ARE WELCOME,
Stay tuned

I thought they were real!! I thinking 'These are the smalest, tiniest birds I have ever seen!!" Then I see your nails and the words paper-cut xD
Reply

I love how you keep coming up with creative and different poses for these! And of course the details are super impressive as always.
Reply

maybe a hummingbird or maybe a honey bee? even though bee isn't a bird.
Reply

Reply

i can't think of anything. i like birds, but i'm not a bird expert. i keep thinking of names, but it seem to be names of butterflies and other things. the ONLY other bird i can think of is maybe a scissor tail, but no matter. I'll stop trying to suggest things now.
Reply

Request - Blue cheeked Bee eater

( if u haven't done it yet or a secretary Bird )
also I'm in love with these paper cut birds!
Reply

Thank you for suggestion & appreciation.
We done with secretary bird beautiful bird.
and Blue cheeked bee eater we will work on them defiantly. thank you

Here i am sharing the link of secretary bird in case you wanna check :
www.deviantart.com/nvillustration/art/Secretarybird-Paper-cut-birds-737140202
Reply

That's some really fine detail! To think they're only as big as your nail... incredible!


Reply

Who Would Win?
An Serious Hooman OR Some Tiny Boiz

Reply

I thought they were leaves till I got a closer look and is this real?!?
Reply