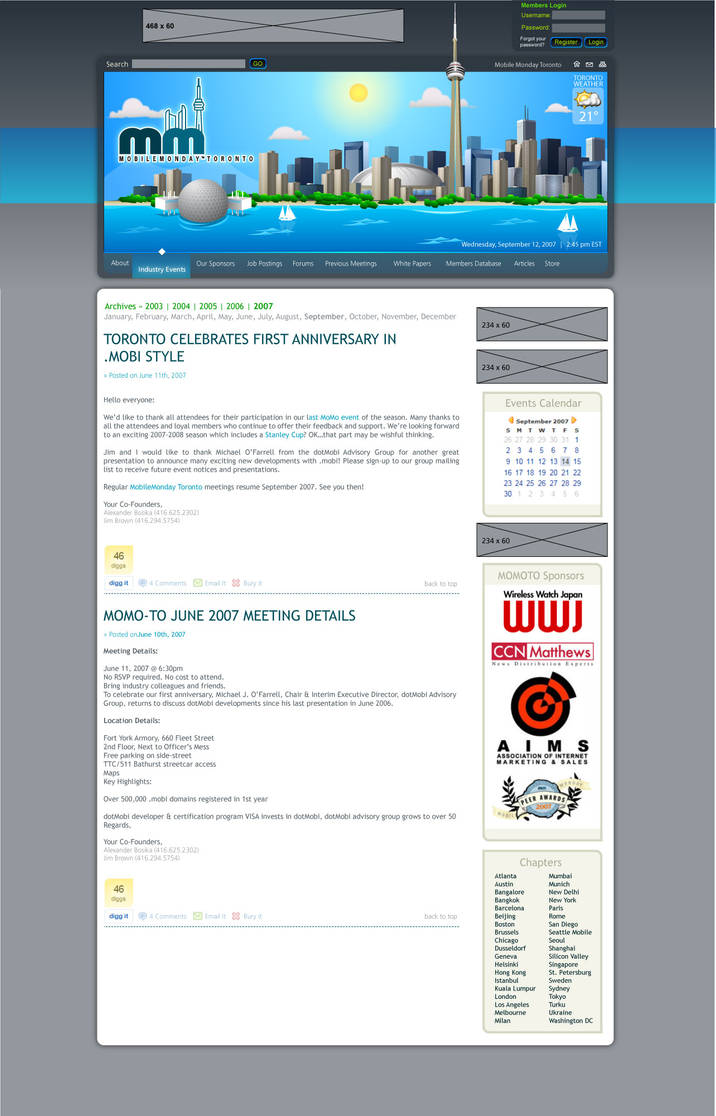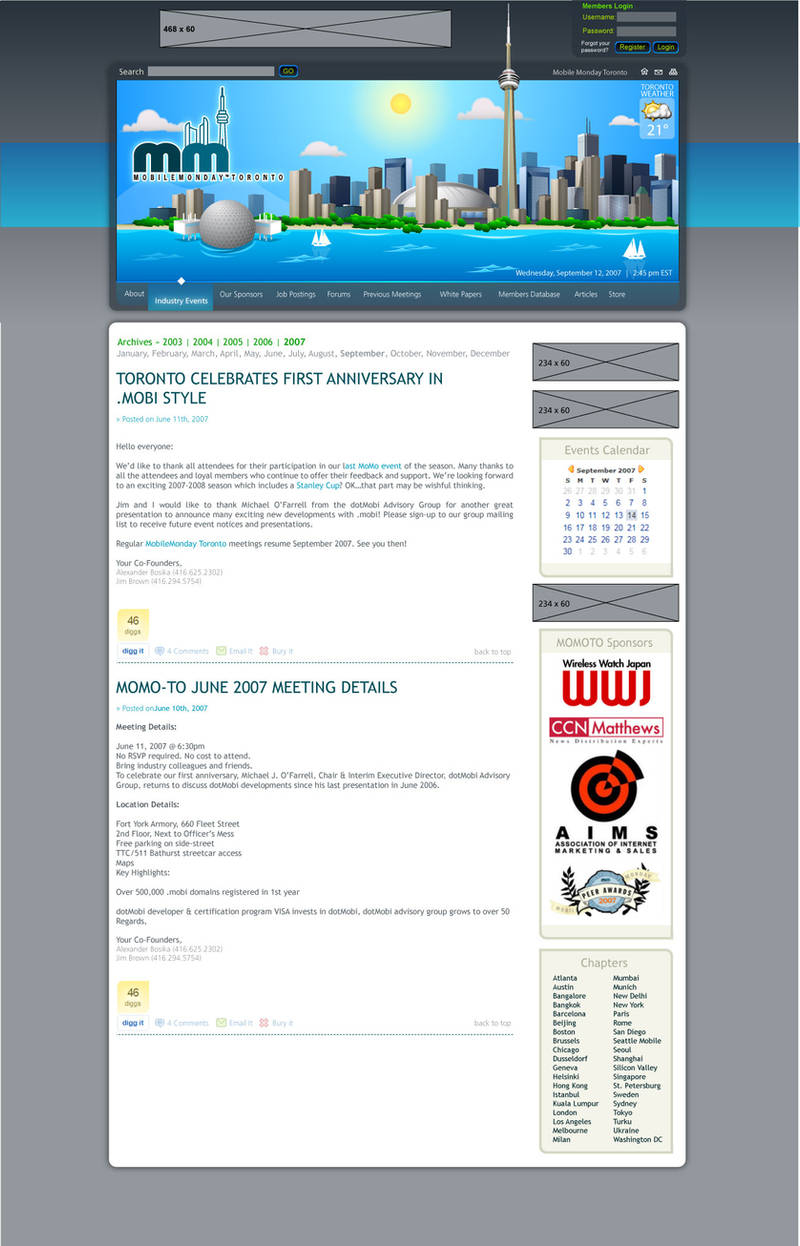 Watch
This was an early concept for MobileMondayToronto.com.
The finished version is not too different. Custom CMS backend, with an integrated flash header that is a live Toronto weather feed. The flash also has a full day/night cycle and weather conditions.

Turned out pretty good. Still needs a little work with keeping track of 20 different weather conditions. We toned down the flash over the winter. I initially wanted Lake Ontario frozen, but my buddy vito'd that.