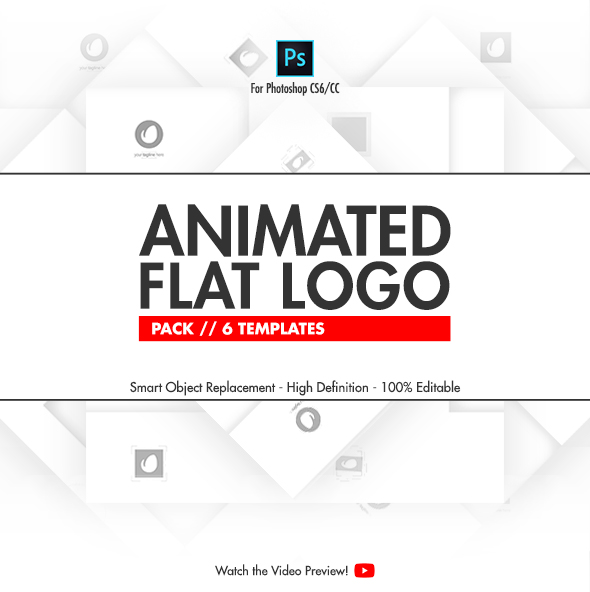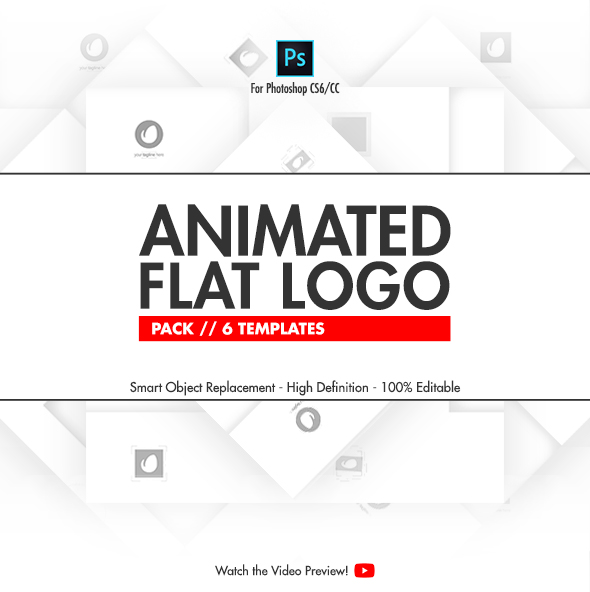 Watch

This pack contains 6 Animated Flat Logo Templates that can be used as openers or stings.
Just few clicks to replace your logo, tagline and audio in the smart objects and then export as video or Gif, it's quick and easy.
The layers structure is well organized and the animations are easy to edit, everything inside Photoshop!


- Contains 6 .psd templates 1920×1080p 30fps, resolution can be easily customized
- Quick results, just replace logo, tagline, audio and render as video or Gif
- The duration of the animations is between 5-6 seconds
- Very well organized layers structure, color-coded and grouped
- Detailed PDF guide included
- Compatible with Photoshop CS6, all CC versions, all languages