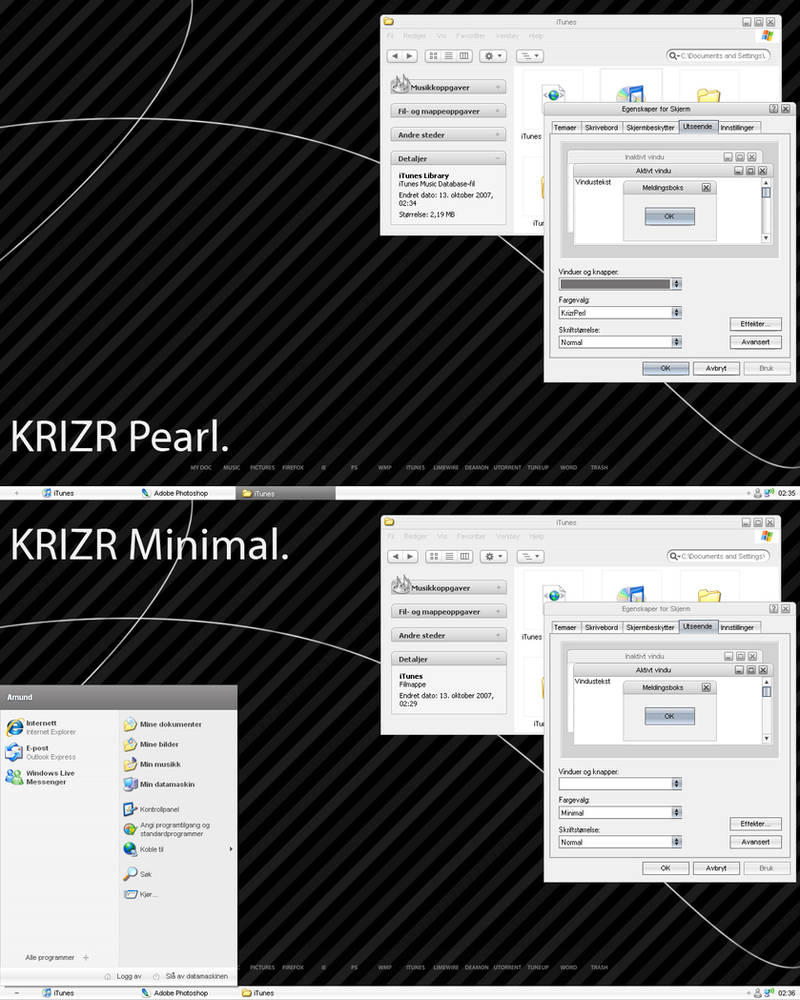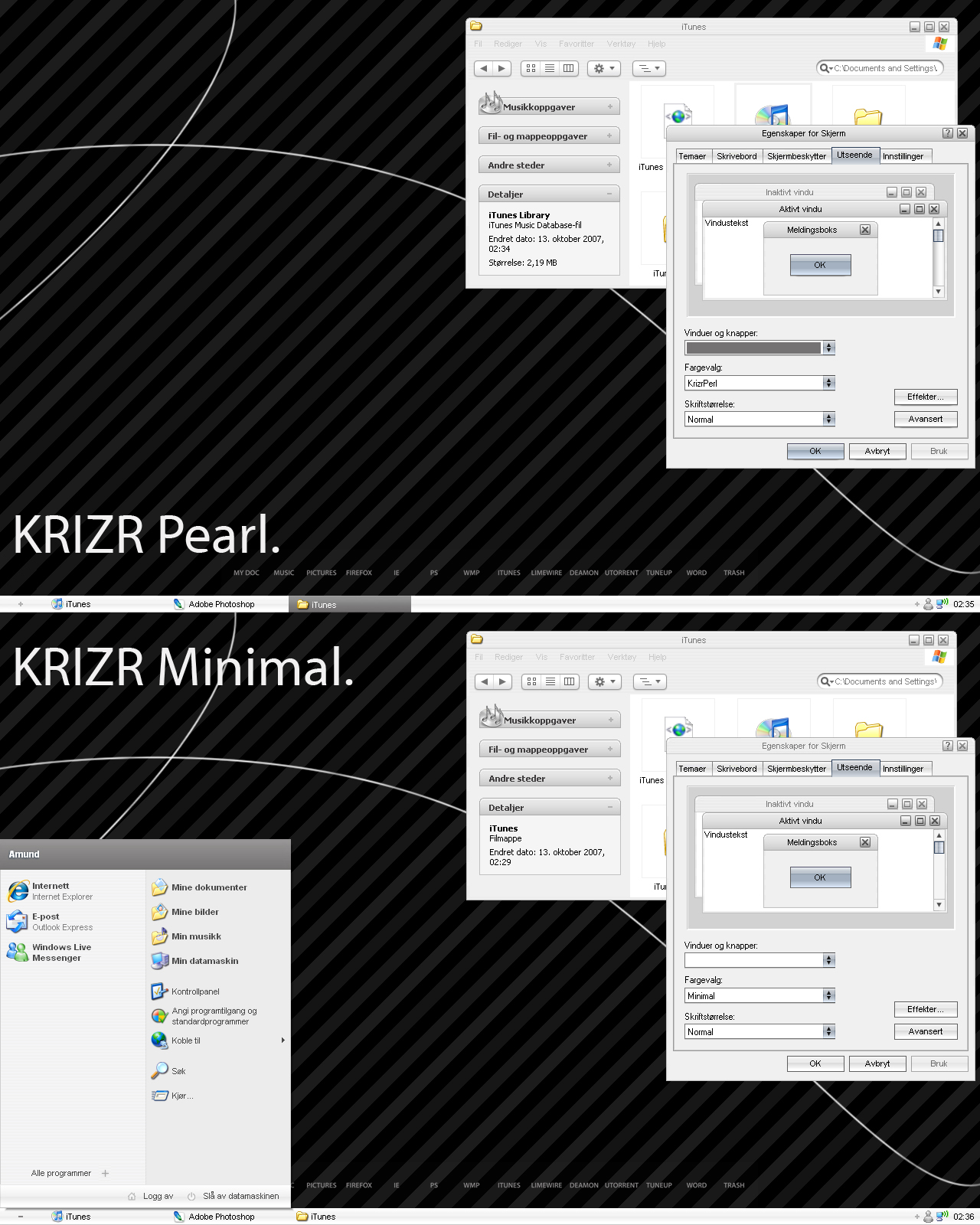 Watch
Krizr Visual Style
v.1.4.5**

Discontinued! I'm using a mac now. And does anyone actually use Windows XP anymore?
I finally finished it. This is supposed to be a windows-ish VS with just a little touch of apple. For you who want a sleek and clean visual style for you desktop.
[You should download styler toolbar, and get a nice skin. It makes it a whole lot nicer . I use a milk / mac wannabe it is for the forward/back buttons and such, those are not included]
This contains 3 substyles, the one on the preview and one without shadows. And one without the pinstripes, based on the Krizr Minimal. The start menu is the same in all.
More to come.
Also thank you guys for the support and suggestions ! I really appreciate it.
Tell me if you find any bugs... I might be able to fix it, not sure though.
**
I have changed the scrollbar buttons, the caption buttons. As well as the shell style.
Also added a new substyle; NoStripes. Thats right, without the pin stripes [Minimal NoStripes].
Enjoy !!
Comments, favs & stuff are welcome : )