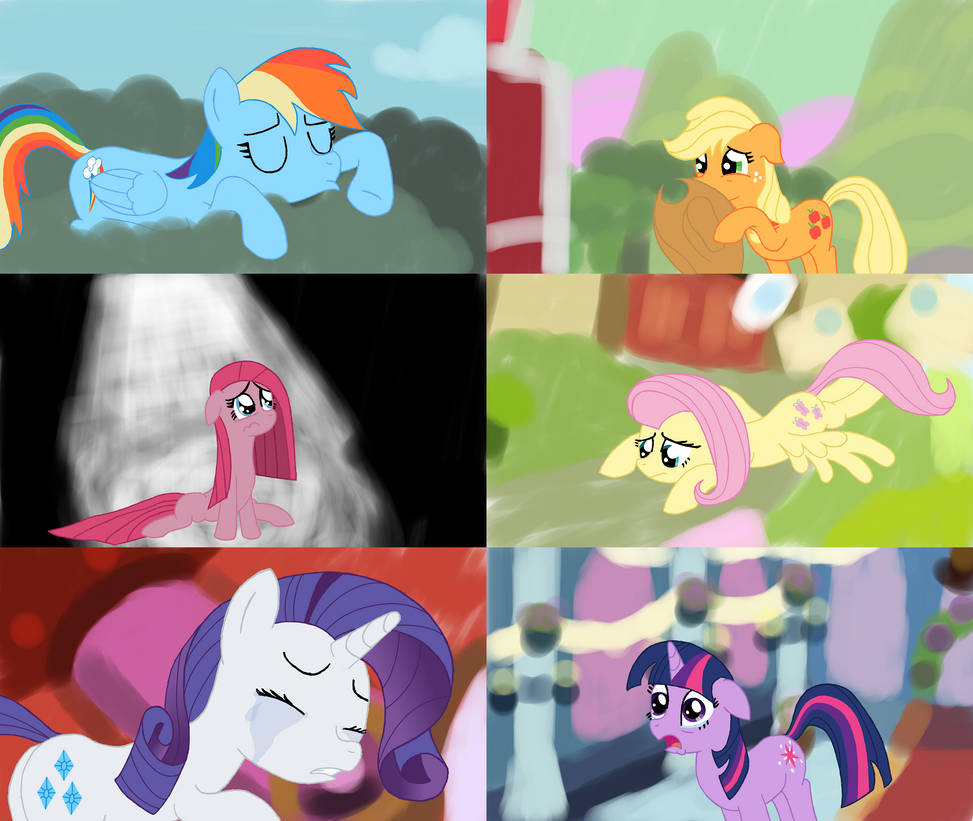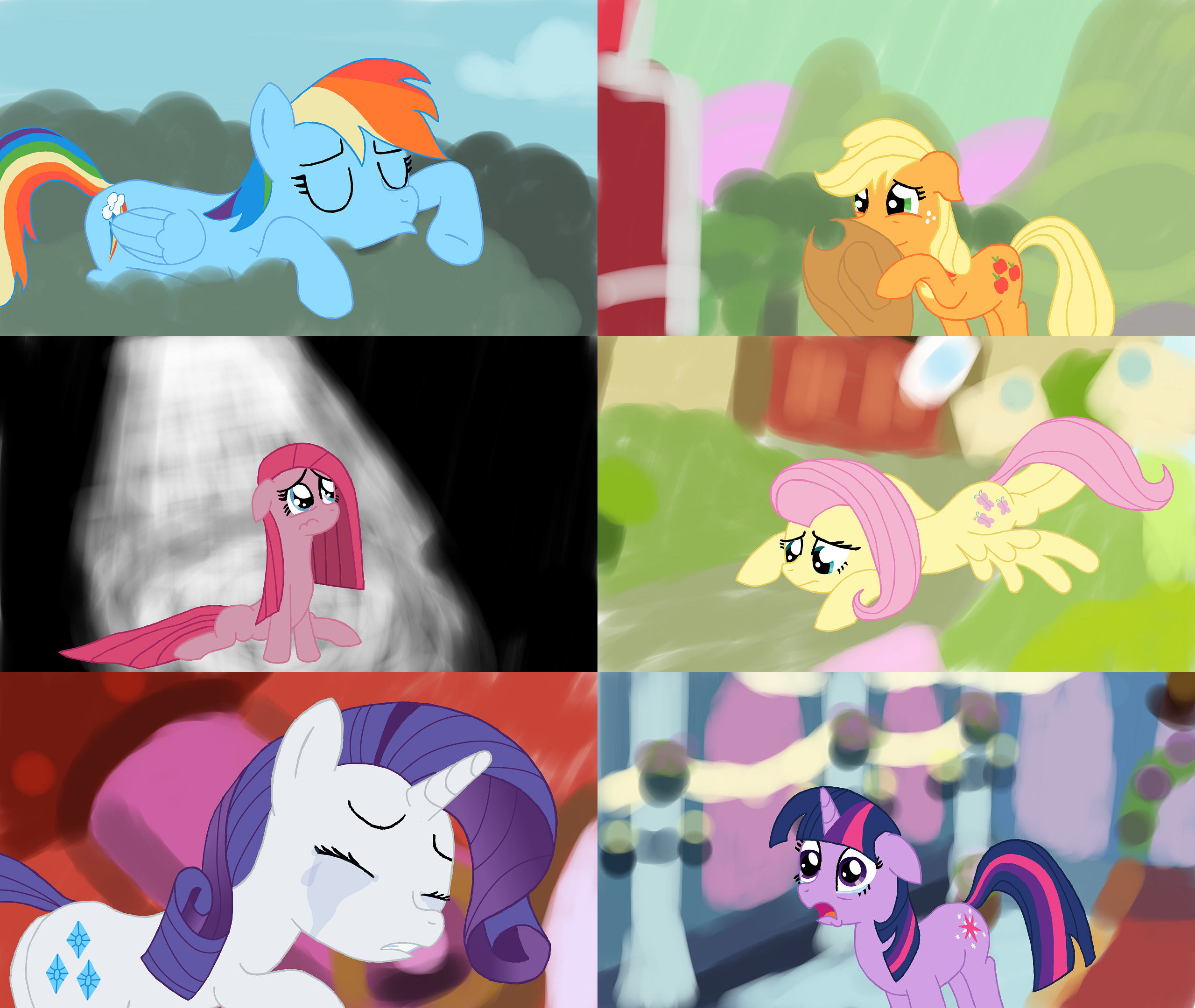 I'm doing an Iron Artist Challenge. To those who don't know what that is, you have to draw one thing every day for one whole month. I started on June 1st and will be going until June 30th.
These are the first 6 drawings I made. I think it's clear what theme this is! Look forward to the next 6 drawings!

My Little Pony is copyright to Hasbro - You are allowed to share and modify this art as you please, as long as you credit me and link back to this deviation.
I must say, you don't often see the Mane Six looking sad when it comes to fanart. I think this was a great exercise for you during your IAC, and you're improving at a truly shocking pace! I remember when you said "I'm never using this tablet again," and I'm really glad you're getting the hang of it! I've already given you my little nitpiks about Rarity's tears and Dash's eyes, and I've already given you my praise on your backgrounds... But I think the backgrounds are worth re-praising. (The nitpicks aren't quite worth rehashing any more than I already have) They're simple but interesting, and they don't distract from the characters; which is one of the most important things to keep in mind with backgrounds. I'm truly jealous... I totally suck at backgrounds. XD I also LOVE LOVE LOVE what you did with Rarity's hair, I really think you nailed Twilight's hair as well, and you also did really well on AJ's. Pinkie, Dash, and Fluttershy don't look quite as good in the hair department, but they don't look bad either. I can't wait to see how you improve even further, and wish you the best of luck!
The Artist thought this was FAIR
3 out of 3 deviants thought this was fair.

Awesome job on Rarity's hair!
Reply

Thank you! Gradients are difficult in this program I use, because it doesn't have a gradient tool...

Reply

i have no place critiquing art, but setting a challenge for yourself, and having the drive to achieve goals and evolve as an artist can only lead to great things in all aspects of life.

way to go nuriomarayana!
Reply

Thank you! Coming from you, that's a huge boost in my motivation!
And I agree. It's part of why I took on this challenge, together with friends. It'll help me improve as an artist, but I also believe it can bring me closer to my friends.
Reply

Love it, man. Can't wait to see what else your IAC will bring!
Reply