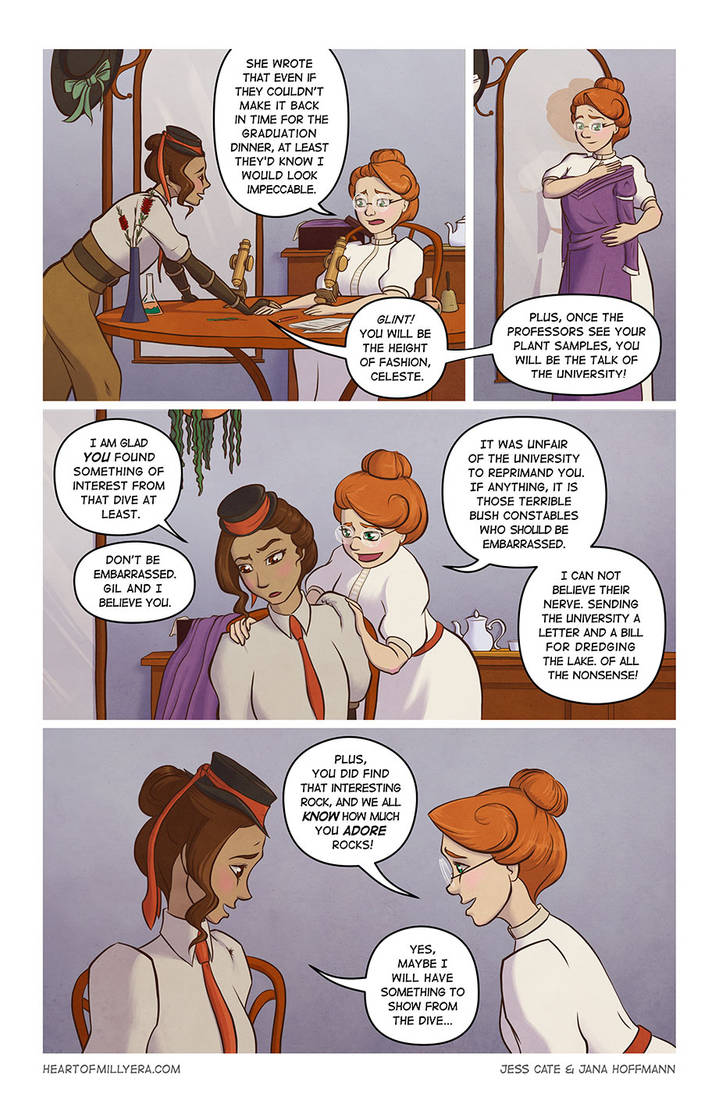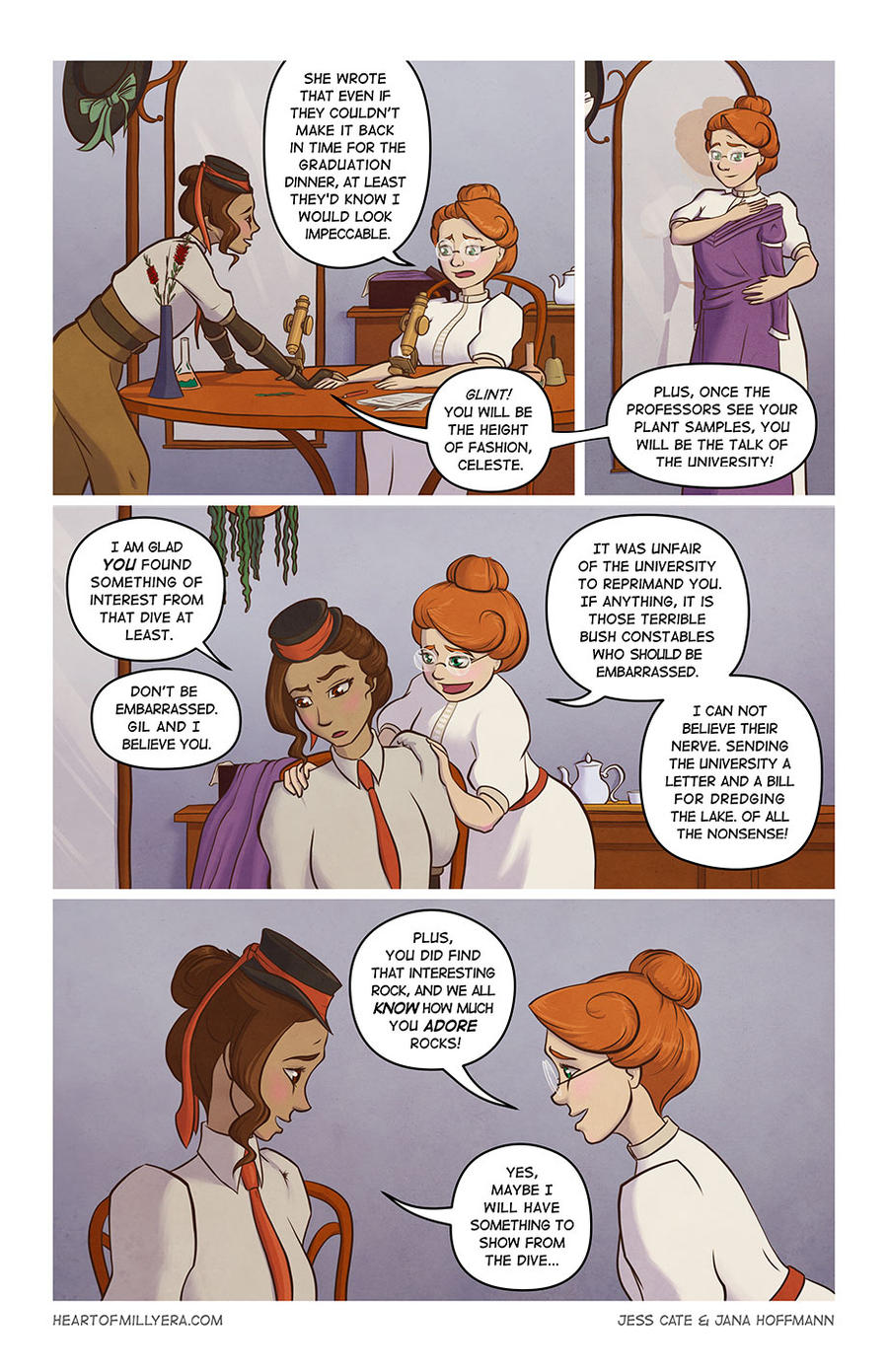 A height of concern and/or fashion for Celeste and Ida. This was the first page I've done totally in Clip Studio Paint.
So much better suited to arting than photoshop.
Once I get the hang of the program this is definitely going to be faster to work with, not to mention much easier on my poor computer.
😛
The past few months have been hectic with events, and although they have been all wonderful experiences, I'm glad we should have a bit of a break from them for now.
New readers can
start at page 1 here
.
Pages will be posted on the
Heart of Millyera website
at least a week or so before being posted here on DA so if you're interested make sure you follow us on Social Media (
Bookface
,
Tweeeter
or
Tumbls
) or follow us the old fashion way via
email
or
RSS
to be find out about updates as they happen!