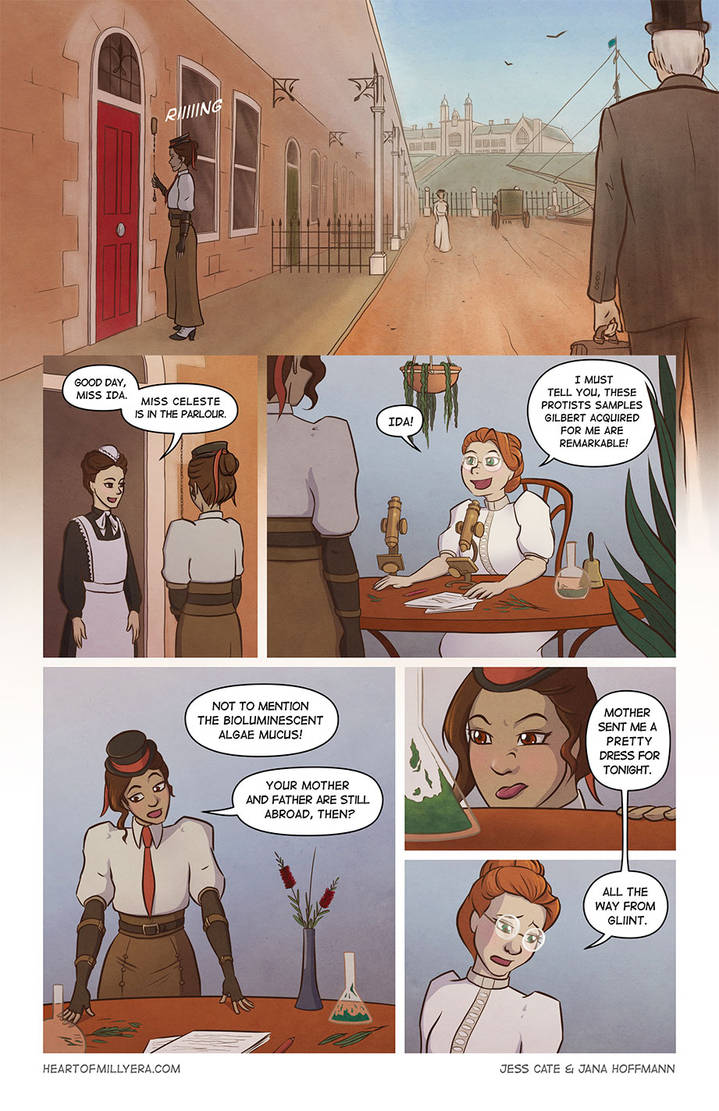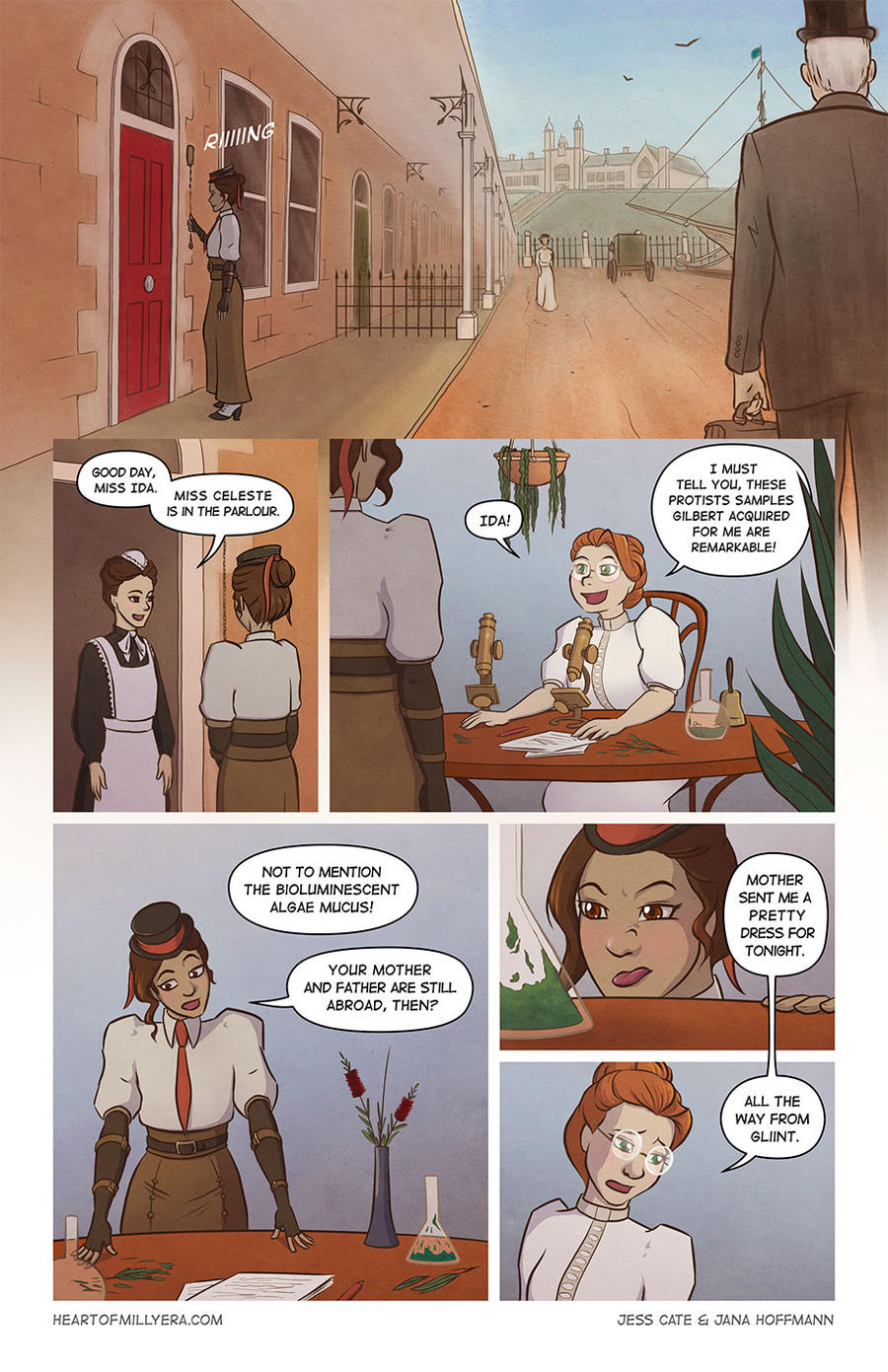 HOM pages are back again!

Firstly Jess and I are excited to announce that earlier in the year we were selected to take part in the Banksia Project mentoring program for minority comic creators! The program is a partnership between Petrie Press and Supanova Pop Culture Expo. Over the next 6-7 months, Jana and I will be coached by Ledger Award winning comic creator Alisha Jade. Our first finished product from the mentorship is entitled Great Beasts, and it will be for sale next week at the Adelaide Toy and Comic Fair, which Jess and I will be tabling at!
So if you want to grab a copy of Great Beasts, Heart of Millyera: Prelude or to just say Hi, come along on Saturday the 22nd of April at Christian Brothers College. Check out the Adelaide Comic & Toy Fair Facebook Event for more details.

--
New readers can start at page 1 here.

Pages will be posted on the Heart of Millyera website at least a week or so before being posted here on DA so if you're interested make sure you follow us on Social Media ( Bookface, Tweeeter or Tumbls) or follow us the old fashion way via email or RSS to be find out about updates as they happen!