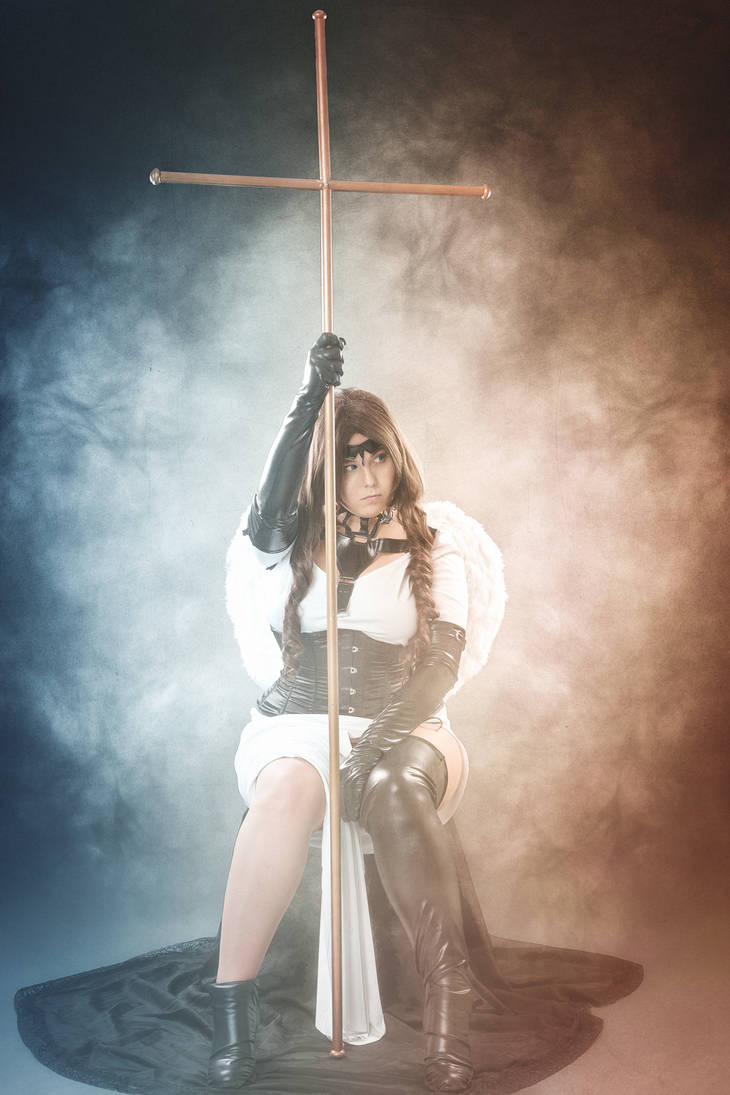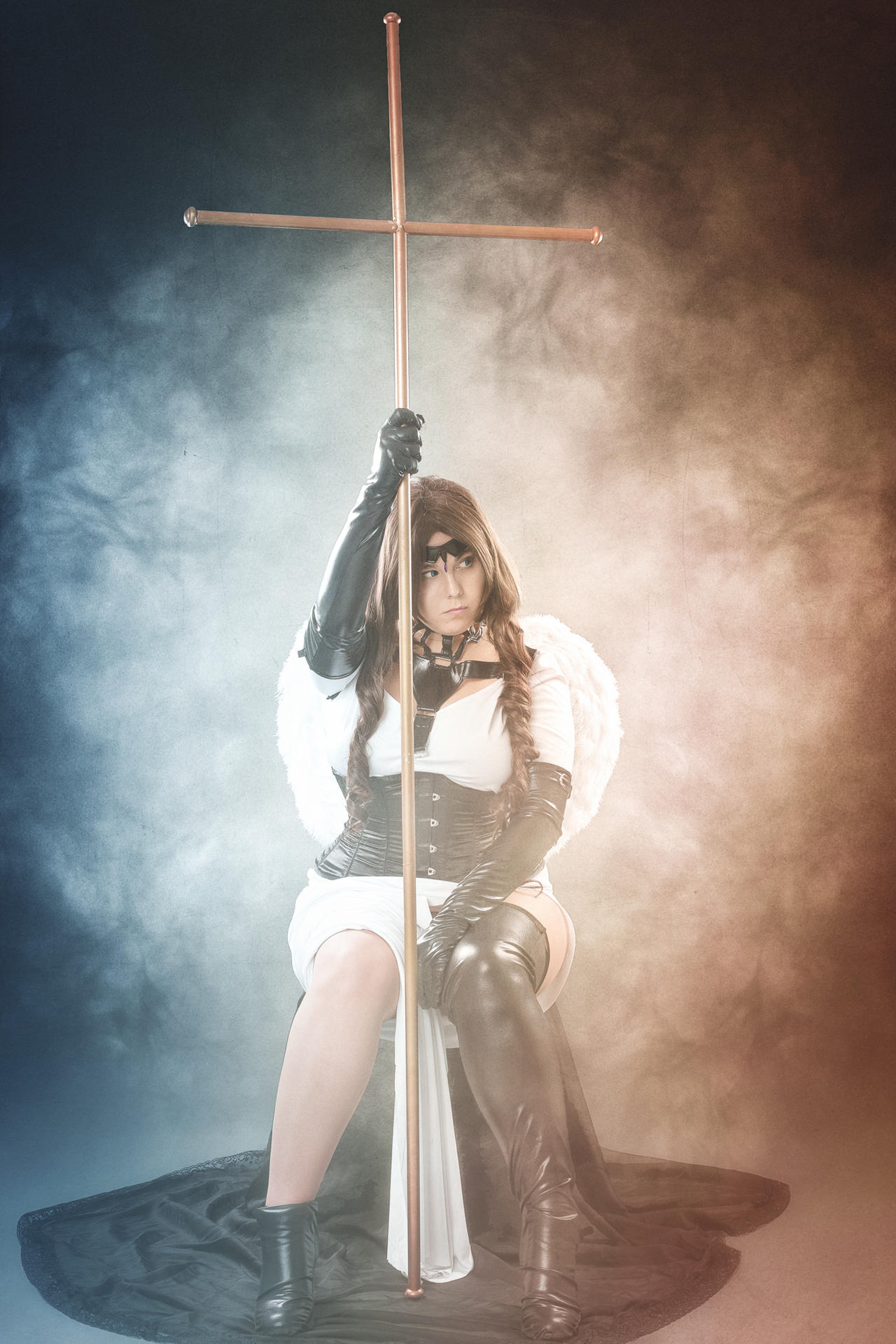 Watch
"You're the insane one. You don't even love the world you created. So how can you expect us to love and respect you? An endless repetition of natural destruction and stupid, meaningless wars. Because we don't understand it, we have no way to stop it. We may be stupid and not know what to do... But we fight to move forward towards that which we think is right. Not just sticking to the arbitrary boundaries you created. We make lots of mistakes, and get hurt... But we keep believing in miracles. Looking for a truth we can't yet see. We do it our own way. Because we believe our lives mean something."
(Setsuna Mudo - Angel Sanctuary)
Alexiel:

(me)
Photo and edit: Yago Rodríguez
As many of you know, Alexiel was always my dream cosplay. Angel Sanctuary was one of the first mangas I bought, and it's so special for me. I just love Alexiel, her story, her strengh, the design... it's one of my favourite characters of all time. I made this cosplay last year, and it has been my favourite ever since.
I got the opportunity to make a photo session with the awesome photographer Yago Rodríguez, and he made some amazing pics! Hope you like them as much as I do!
You can see progress pics and more photos in the facebook page of our cosplay group!
www.facebook.com/redridingcosp…
Alexiel (Angel Sanctuary) © Kaori Yuki

Ala tiaaaaaaa *______* que pasote!
Reply

GUAPA!!
Ahora soy yo la que dice: Es mi Alexiel, míamíamía
(Hay que darle más amor a estos cosplays)
Reply

Me gusta mucho la atmósfera y el corte de tono y luz que tiene, muy buena ^_^
Reply