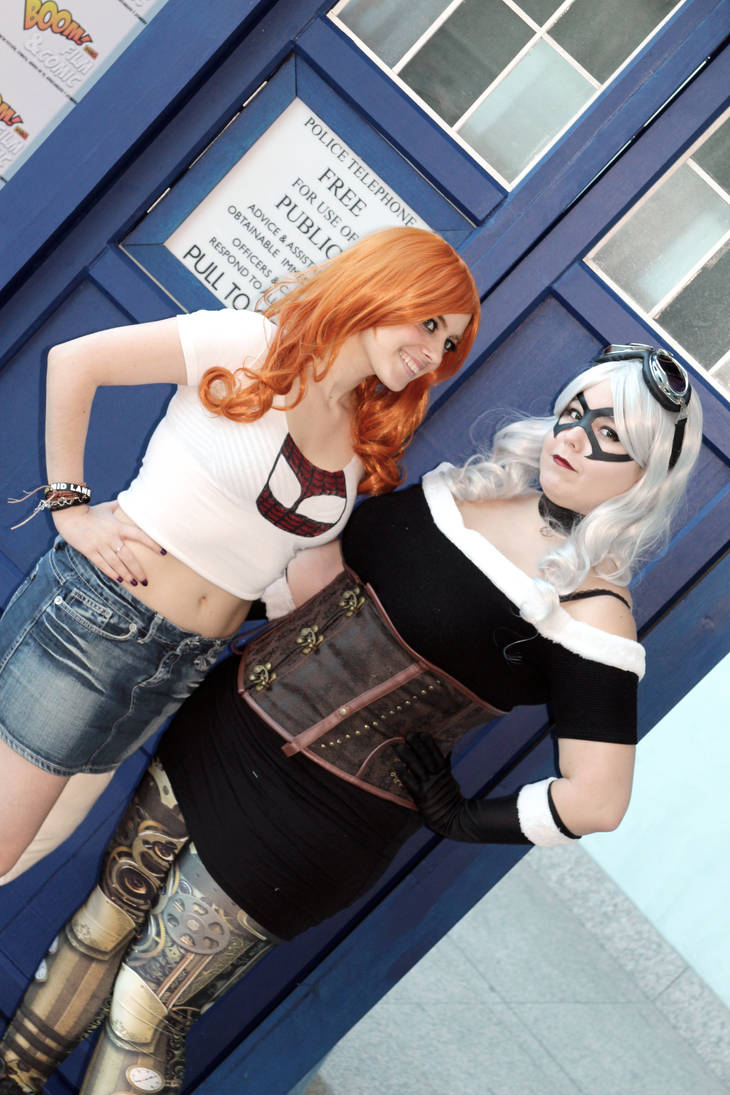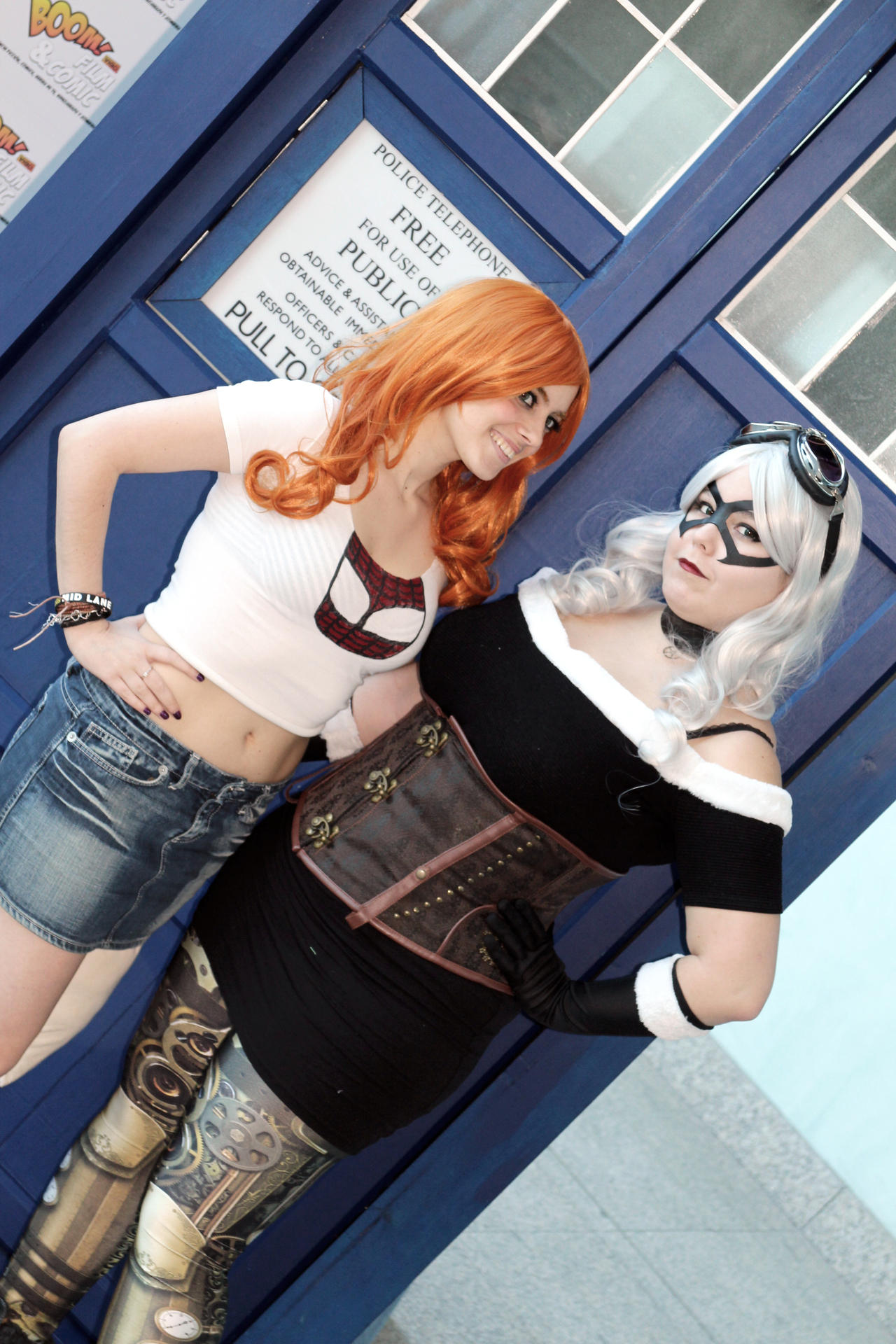 Watch
"That sushi is delightful, Mary Jane. I've always felt that the very best dishes… are served cold."
(Felicia Hardy)
Steampunk Black Cat:

Mary Jane:

Photo: Marcus Fernández
On march we went to the first edition of a new con near or city: the Boom Film and Comic. It was the first comic-oriented con here (instead of manga and videogames), so Aribeth and I decided to rush some of our favourite comic girls

. I decided to make a steampunk version of Black Cat, since I'm not confident enough to wear a zentai alone! I really like how that went, and we had tons of fun there :3. They also had a TARDIS, so we needed to take a pic as the new Doctor companions! haha (that would be a hell of an awesome crossover!)
You can see progress pics and more photos in the facebook page of our cosplay group!
www.facebook.com/redridingcosp…
Black Cat and Mary Jane © Marvel

Reply

A cat, MJ and... a doctor? This episode is very interesting

Reply

Reply

great leggings on black cat. well done.
Reply

Thanks a lot! The leggings are from Poprageous and they're amazing!


Reply

Mary Jane...Steampunk Black Cat...in front of the TARDIS?
8O
AMAAAAAAAAAAAAAAAAAAAAAAAAAAAAAAAAAAZING!!!
Reply