68 Favourites
3 Comments
672 Views
Model, Myself
Photographer
Blue Amrich
.
YES I AM HAVING FUN!!!!!
Not a group pose I know but people had to take 5 minutes every now and then so we all go some solo images in as well

From my selection from the Kickstarter, we took so many pictures (over 1000) and not to worry if you missed the KSr with the fantastic
jademacalla
SenshiStock
and
PirateLotus-Stock
then you can grab 200 choice images from
SenshiStock.com
.
Read My Rules Before You Use My Stock.

Creative Commons Stock Rules.These stock rules apply to all stock with the "Creative Commons" Banner on them.
This is the banner.


I.E: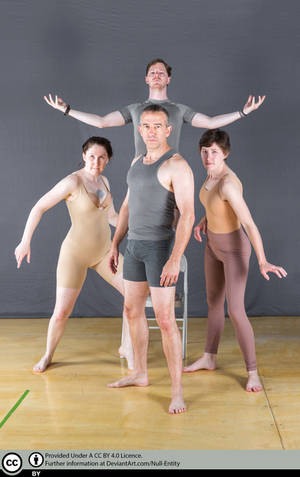 Creative Commons Stock Rules.
1.Credit and Notification ***Crediting Is Nice But Not Required.***
If you use my stock it would be appreciated if you credit and any other models involved Using the following Method
:devNull-Entity :

Null-Entity


Or
:iconNull-Entity : :iconnull-entity:
Don't know how to do that.here is how.
help.deviantart.com/81/

2.Mediums
You are welcome to use my stock in almost any medium it helps in, be it drawing/painting/3D etc,
YES you can use my stock as a REFERENCE


However slight edits/colour overlays cropping etc do NOT count as a manipulat
Other places you can follow me.

Twitter
YouTube
Tumblr
Pinterest
Twitch
Steam
FaceBook
Image details
Image size
2988x2176px 2.63 MB
Model
Canon EOS 5D Mark III
Shutter Speed
1/160 second
Date Taken
May 18, 2018, 12:19:06 PM