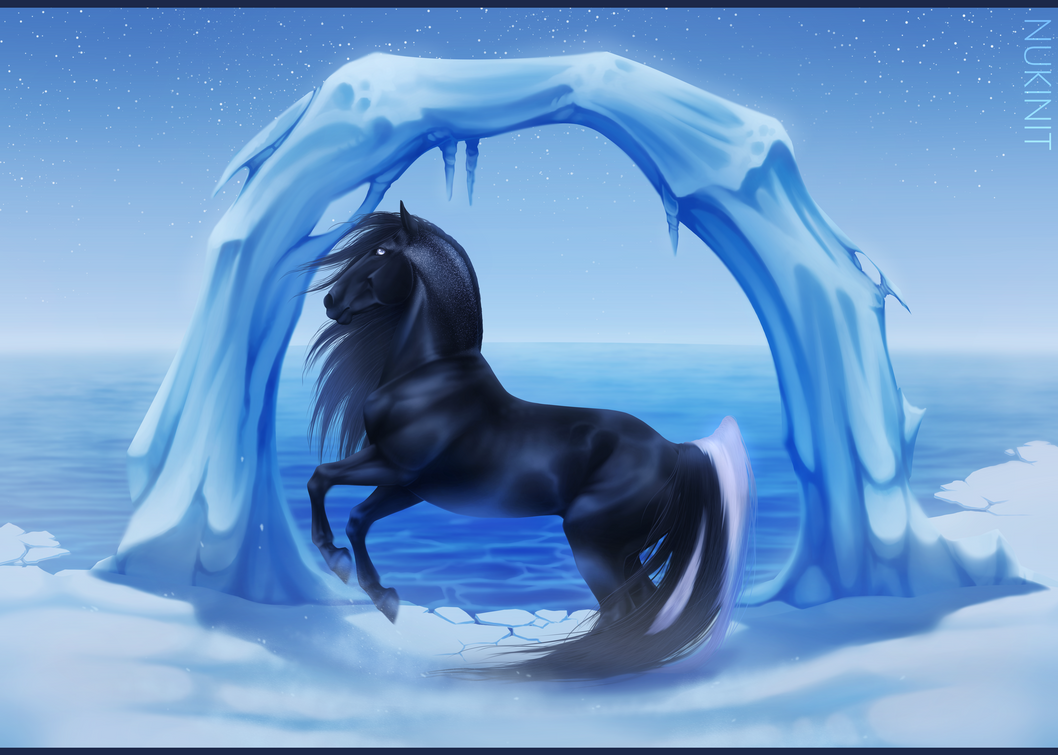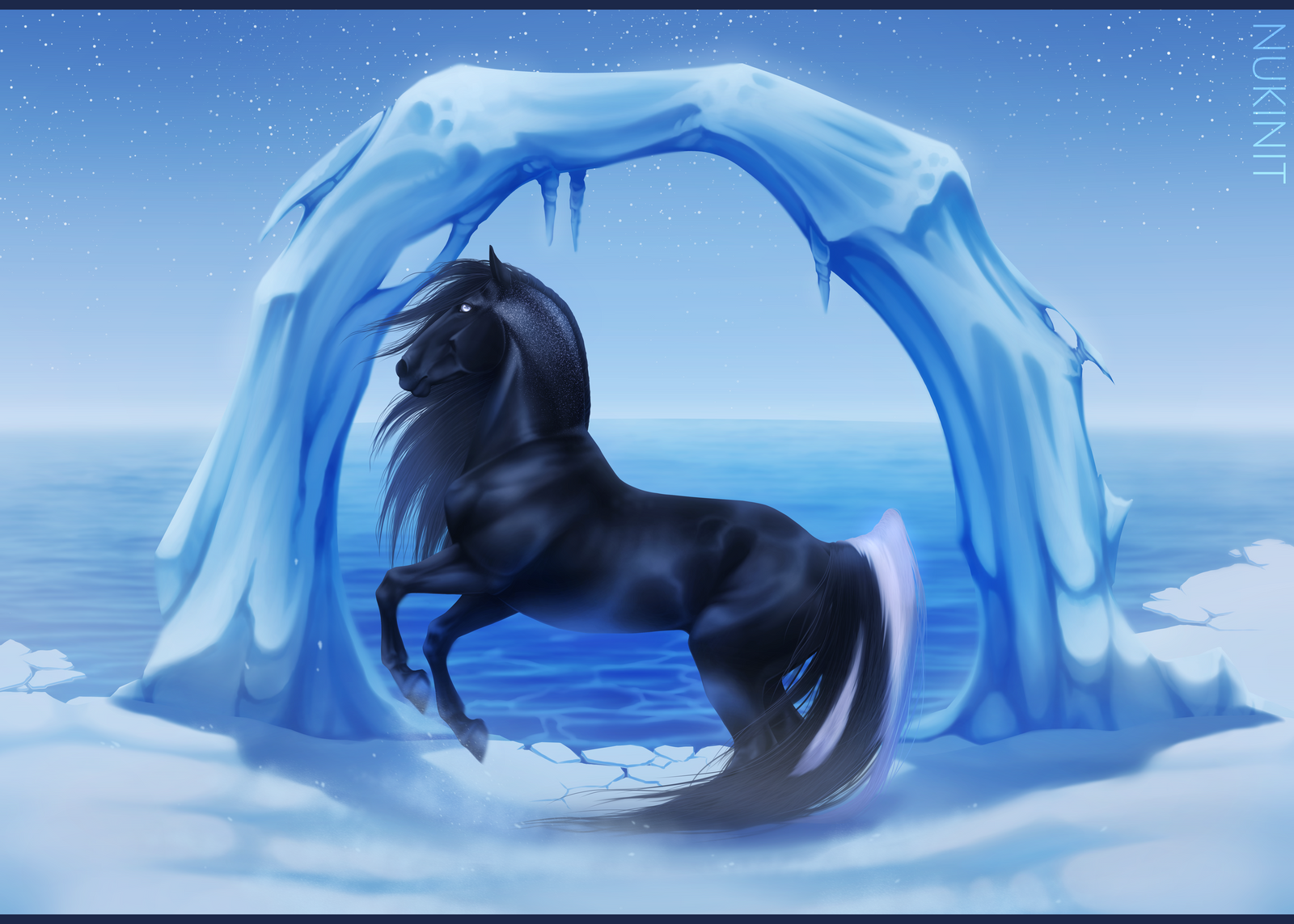 Far away,

there's a land of snow and sorrow.

Time has made the frozen tears fall like rain,

from the starlit sky.

And I feel so cold,
I can't make it tomorrow.

Oh, but the night will see,

where this path will lead my life.

Endless field of snow at the edge of the world,

and the wailing Winds so cold scar my face.
I'm going insane I am lost from the light

and the memories follow me in the night.

I'm left in the arms of winter

and I am carried far away.
---
Those of you who followed the WIPs I posted months ago will remember this drawing, which I finally finished now. I procrastinated for such a long time but decided to finish it in between commissions before I lost my juice for this entirely. In the end, I'm very proud of the outcome!

I used a
Reference
[not traced] for this so I could really focus on the shadows and details, which was especially helpful for getting the hindquarters correct. c:

Wonderful artwork! Shadows, light, shades... <з
Reply

Oh, I'm happy that I started you watch

It's so soft oh my

Reply

Superb!

Reply

That shiny shading and that eye! I love how the dark horse contrasts against the light colored background.
Reply

I was trying to do something with more contrast for once, I'm glad it turned out alright. Thank you!
Reply

I can't understand why don't I watch you already! Your art is beautiful :3
Reply

Wonderful artwork, absolutely beautiful! ♥
Reply

The shine on this horse is great! It looks so soft and natural, great job!!
Reply