This year went by uncomfortably fast.
Prices:
nukerooster.wixsite.com/commis…
Payments are up front through Paypal
These slots are for Dec. 15th onwards
These slots are first come, first serve. I will cut off slots when my roughly 40hrs are filled. To gain a slot simply comment below that you wish to take one (up to two per client.) If I respond to you then you may email me (bypassing sending notes this time.)
Information I need when you e-mail me:
DA name
Commission type/hrs
References, questions
and if you are certain of your commission, your PP. I send invoices.


My email: nukeroostercommissions@gmail.com
Quick Common Commissions Ref:



Icon:
500x500px - 30usd | 300x300px - 25usd Examples: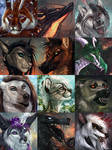 Speedpaint:
3-3.5hrs - 100usd | 4-4.5hrs - 130usd (+30usd per hr tacked on if client wishes to extend alloted time) Examples: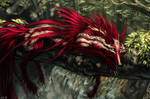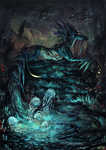 www.deviantart.com/nukerooster…
headshot/bust:
55usd Examples: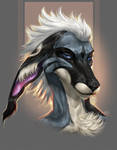 *The prices above are subject to change the next time I take commissions. 2019 will receive a price overhaul to help offset the time I'm putting into them now.*
I have been a tad aloof job searching, I do thank everyone for their patience