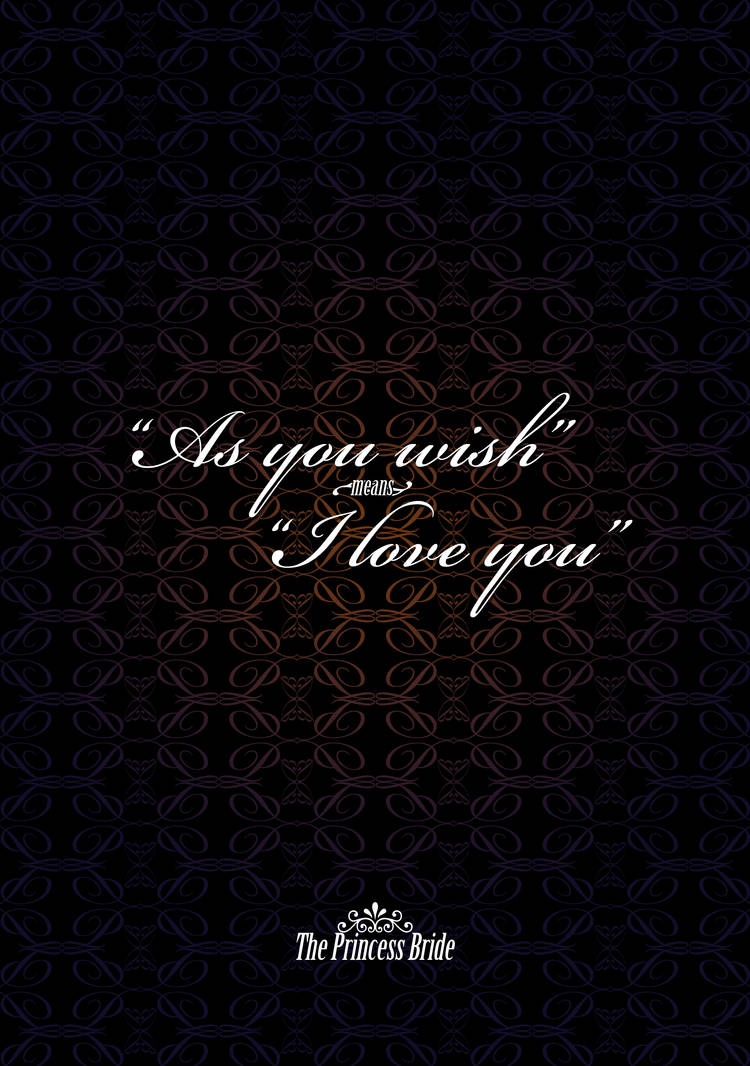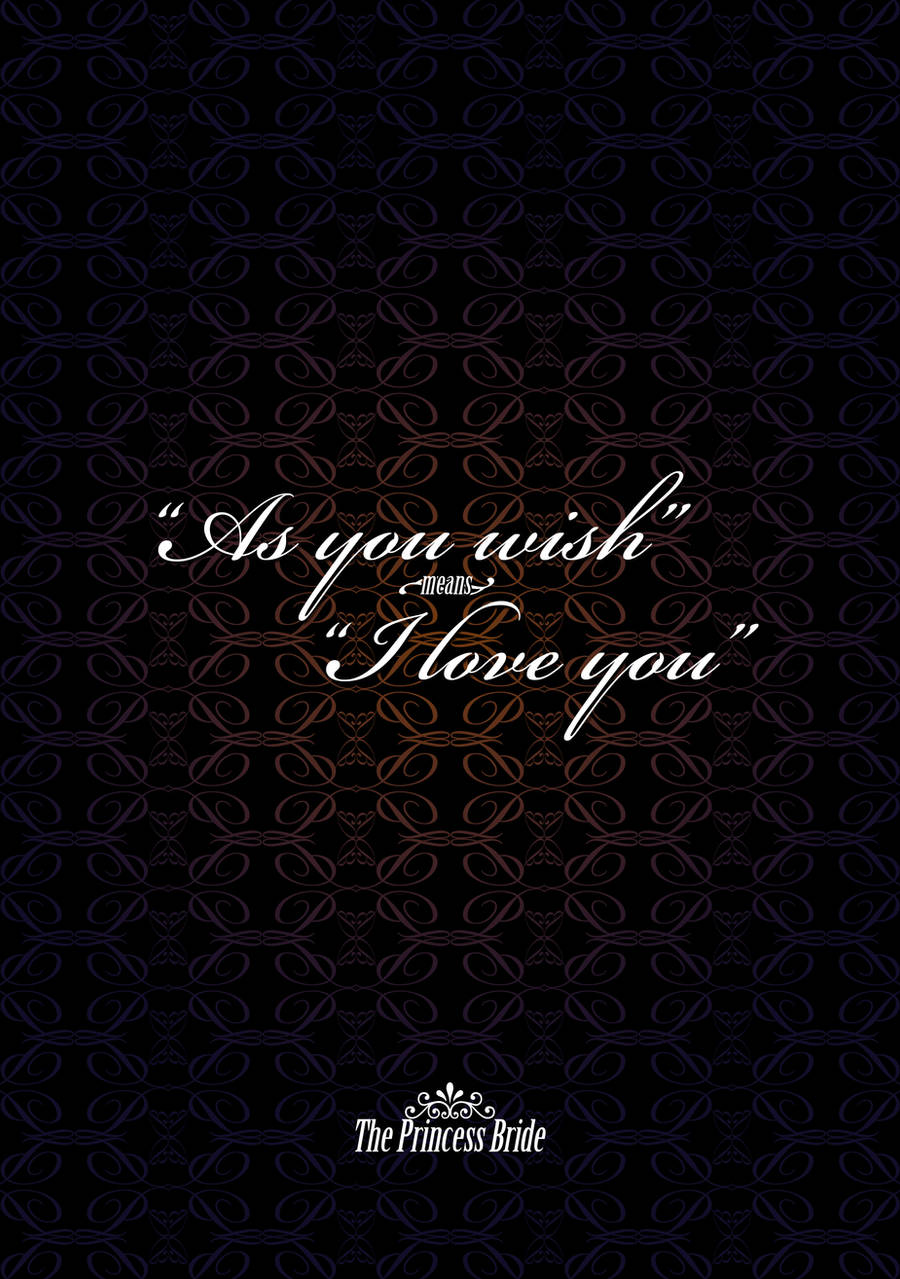 Watch
Having seen the movie for the first time only recently, I must say I was pleasantly surprised by its humor, romance, and general awesomeness.

Extraordinary ! Can u make this into a print , please ?
Reply

I'm not sure, because it's from a movie, so aren't there some copyright issues?
But why not download the full size and print it yourself?

That's why I made it available.
Reply

I've just finished reading the book a few hours ago, and it has already become one of my all time favorites. I'll see the movie on Christmas for the first time, I've heard many good things about it and can't wait!
I love your poster for it! Especially because I started saying "As you wish" to my boyfriend when I feel like it

Reply

That's too sweet.

So, I'm in the friendzone with this awesome girl and I'm on the verge of making a move and I soooo want to say 'as you wish' to her all the time but a)she hasn't seen the movie and b)it just doesn't sound that good in my language. Damn.
Aaaanyway, thanks for commenting. I'll have to get my hands on that book someday.
Reply

How does "As you wish" sound in your language?
And you can always tell her that and watch the movie with her in the future, so she will understand that you fell in love with her as you both watch it together

Reply

best movie ever...no contest...nothing else needs to be said
Reply

Everyone should see this film at least once. Great poster.
Reply