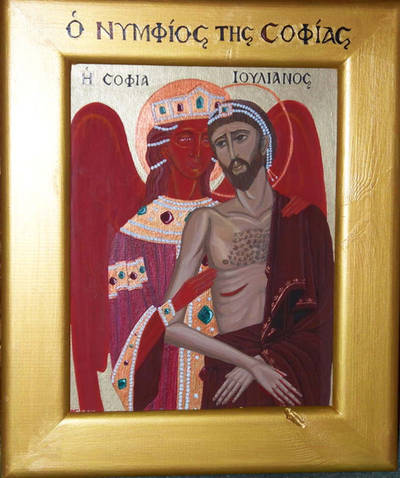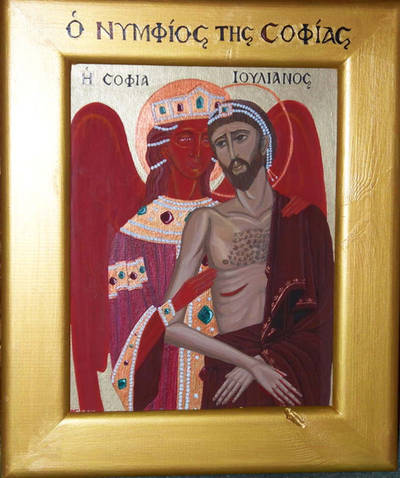 I painted this in 2012: it's an Un-Orthodox icon. It's acrylic (including metallic ones) on board, in a glazed wooden frame (hence reflection) which is incorporated into the design like the raised border of an icon. It depicts Sofia – Wisdom – embracing the Emperor Flavios Klaudios Ioulianos (Julian II, 'the Philosopher') after death. The iconography deliberately parodies the Orthodox icon types of 'The Bridegroom' and 'Do Not Weep for Me, Mother' and the traditional imagery of Sofia.
Julian was acclaimed Emperor in Paris, raised up on the shields of his men and crowned with the gold torque of the draconarius (bearer of the dragon-standard).

Have you read JULIAN by Gore Vidal? Marvelous novel, brings that whole period to life!
Reply

Yes, it was my first introduction to him many years ago. Then I got his own works – Loeb 3 vols, parallel texts, Greek and English. An old friend from postgrad days is one of the leading Julian specialists. I always wear a coin of him set in a pendant.
Reply