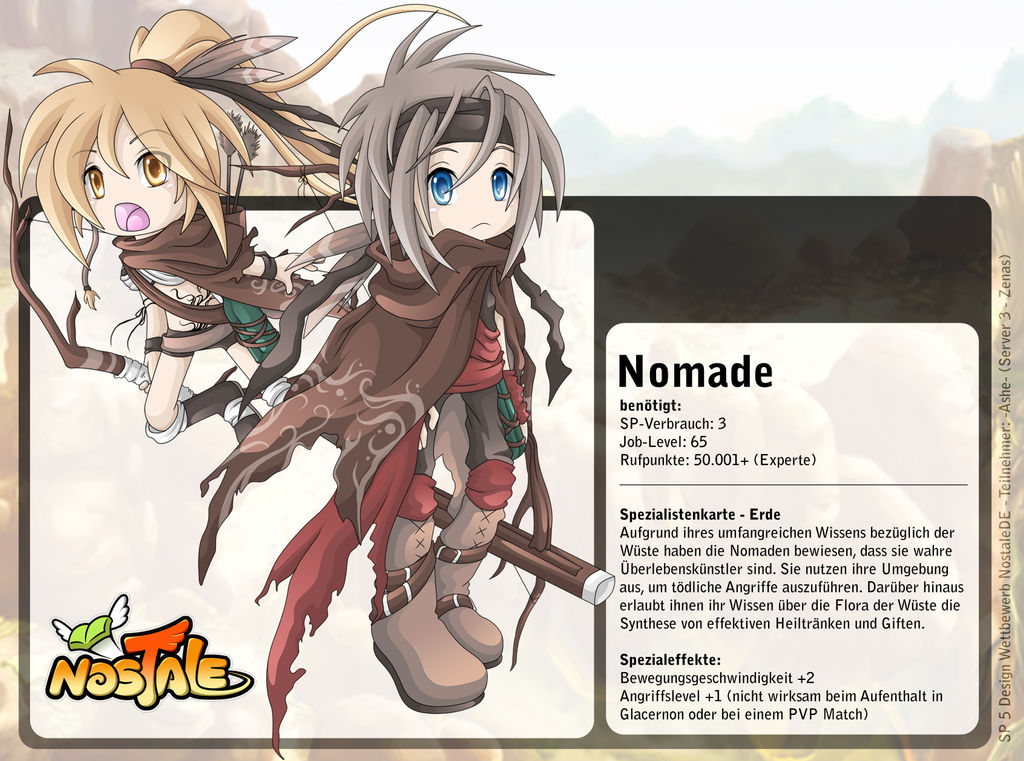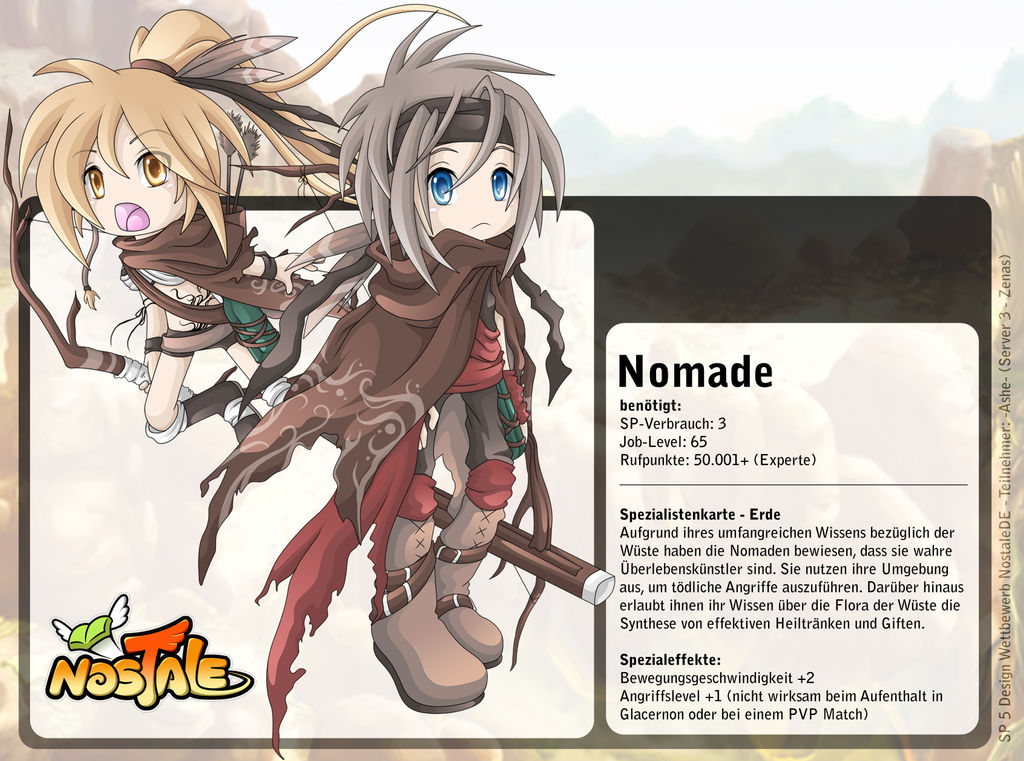 Watch
First of three entries for the German Nostale Specialists 5 Design Contest
This is the first of three entries devoted to the MMPORPG Nostale, but this contest is limited on the German Servers :< That's why the text is German, too.
A translation, even if it's not the best one xD
Nomad
Archer Specialist Card
requires:
SP uptake rate: 3
Job-Level: 65
Fame points: 50.001+ (expert)
Earth Element Specialist Card
Because of their advanced knowledge concerning the desert the nomads proofed that they are survival experts. They use the environment to perform lethal attacks, likewise their knowledge allows them to produce very effective poisons and potions.
Special effects:
Speed level rises up by 2
Attack level rises up by 1 (not in effect when being in a PvP match or in Glacernon)
However, I wanted to give it a try and here is my first entry, which I personally like a lot.
I tried to design a specialist fitting to act 5, the desert part of nostale which I personally really enjoy. But when it came to choosing an element I wasn't sure whether wind or earth would be better. In the end I chose the Earth element for all three classes *scratches head* Well, we will see. The rest was decided very quickly, especially the colors did not cause any trouble to me. Sandy colors and any tone of brown and yellow seemed fine to me and I'm glad that it turned out so well. More over I chose a Chibi style to make it fit to the original artworks GameForge has published in the last years. All in all I like this entry a lot ♥ Ad I'm looking forward for doing the next one's
Nomad Concept and Artworks ©

*Chibi-Metal
Nostale Logo and Background Image © GameForge Productions GmbH
The name of my main character is -Ashe- and I'm playing on Server 3 (Zenas) on the German Nostale Server xP
This took me four days in total with sketching, inking and coloring