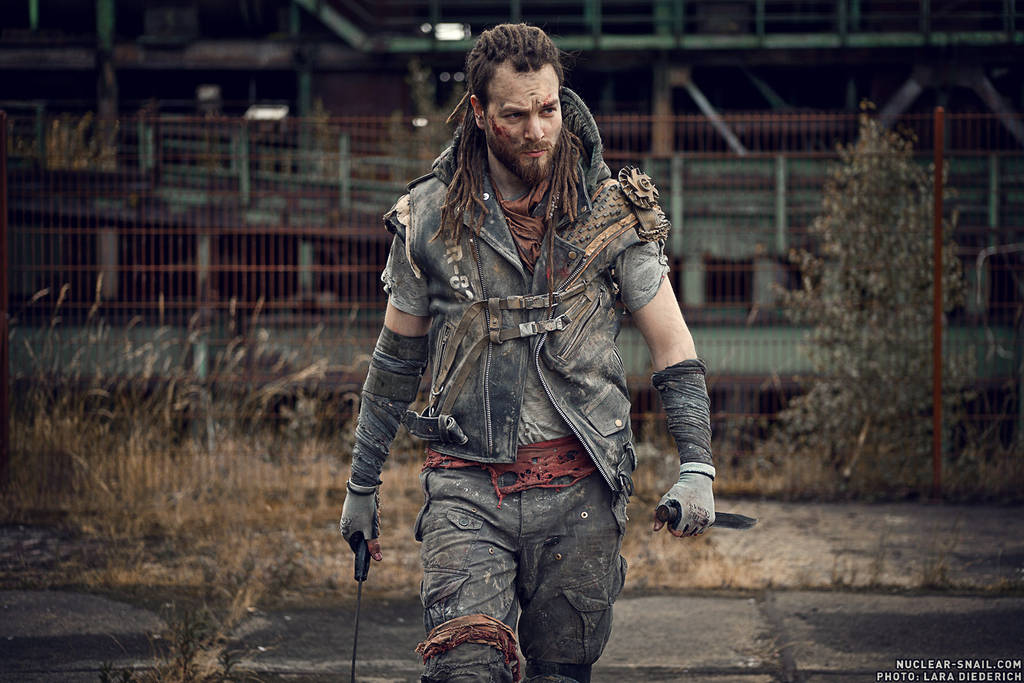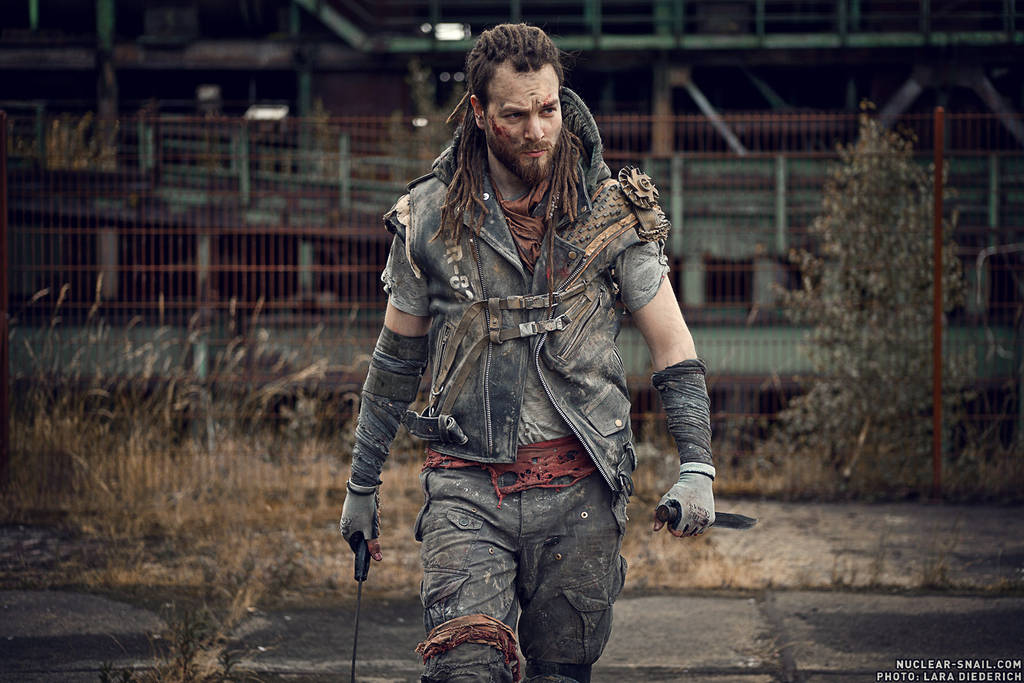 Watch
My post-apoc costuming tutorials here:
www.youtube.com/user/NuclearSn…
More of my stuff at h
ttp://www.nuclear-snail.com/

Photo by Lara Diederich

Daily Deviation
Given 2015-07-27
This entire gallery is a must-see, with enough dust, grit, excellent photography and wonderful cosplayers to satisfy! This particular shot is a beautifully crafted piece of work, right down to the dirt in the pores of the cosplayers face. Gorgeous.
Mad Max Stuff 2
by
NuclearSnailStudios
(
Suggested by Mrs-Freestar-Bul and Featured by pullingcandy
)