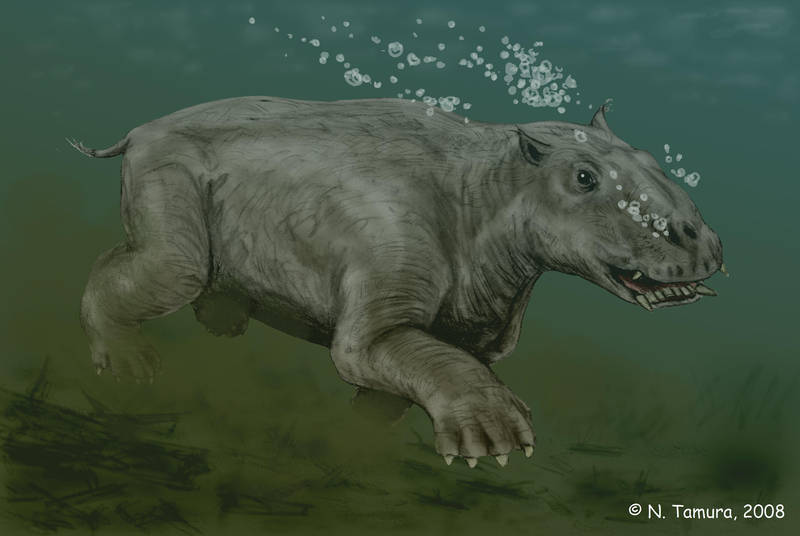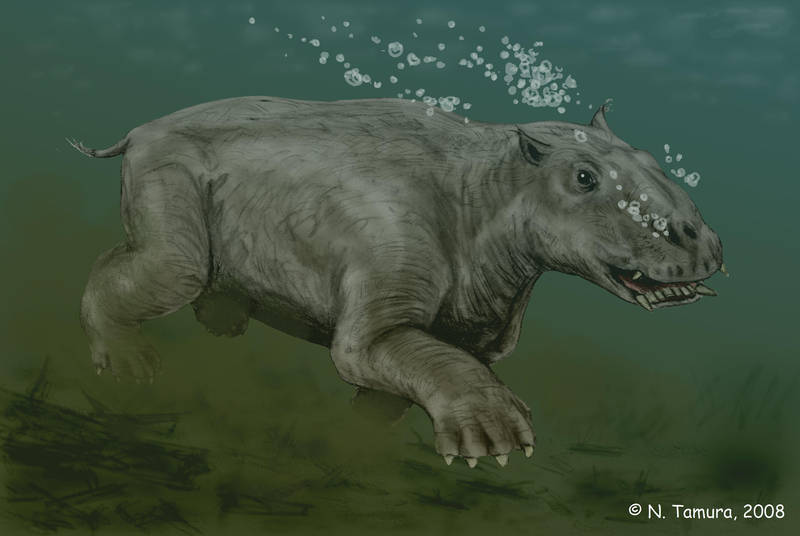 Paleoparadoxia tabatai, a desmostylian from the Miocene of Japan and North America.

Clever. You must put a lot of planning into these.
Reply

very hippo-like. Gotta love convergant evolution.
I love the underwater effect with the bubbles.
Reply

Your art is masterful. It really looks as though it's moving through the murky water.
Reply

Why is it a paleoparadox?
Reply

Reply

Kawaii... but where did you find information about animals which lived after dinosaurs?
Reply

Mostly journal articles, web search, pictures of fossils taken at museums and elsewhere. For instance, if you type Paleoparadoxia in Google, you'll find plenty of references on this animal, especially the mounted skeleton at SLAC, Stanford, from an unamed Palaeoparadoxia species very similar to Paleoparadoxia tabatai from Japan represented here but larger (probably the same species if you ask me).
Reply

Ow... i thought that you have some kind of super encyclopedia

Reply

Just a note concerning the Stanford specimen, it has actually a name since last year, I just find out: Paleoparadoxia repenningi.
Reply
A lot of animals lived after the dinosaurs...
Reply

Never seen a reference about that Desmostylian. Great job

Reply