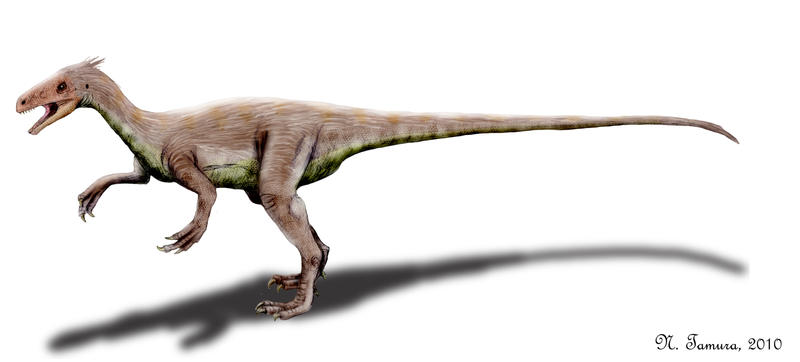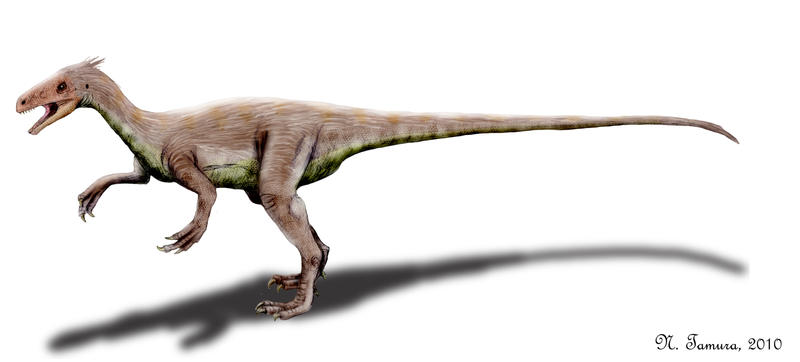 Ornitholestes, this one was originally thought to have a horn on its nose...

this dinosaur, Ornitholestes was discovered was a single skeleton only
Reply

What is the latest status of this critter's evolutionary role?
Reply

Cool, but as a maniraptoran, shouldn't it be full feathered and have wings?
Reply

Wings? Probably not. More feathers especially on the arms? May be... I am not sure if the idea of Ornitholestes being a maniraptoran has been widely accepted. Just depicted it as a basal coelurosaurian for now.
Reply

Ah, the little despotosaur.
Reply

One of my favourites. Looks much better with fuzz.
Reply
Rhinoplasty apparently has been around since the Early Jurassic.
Reply