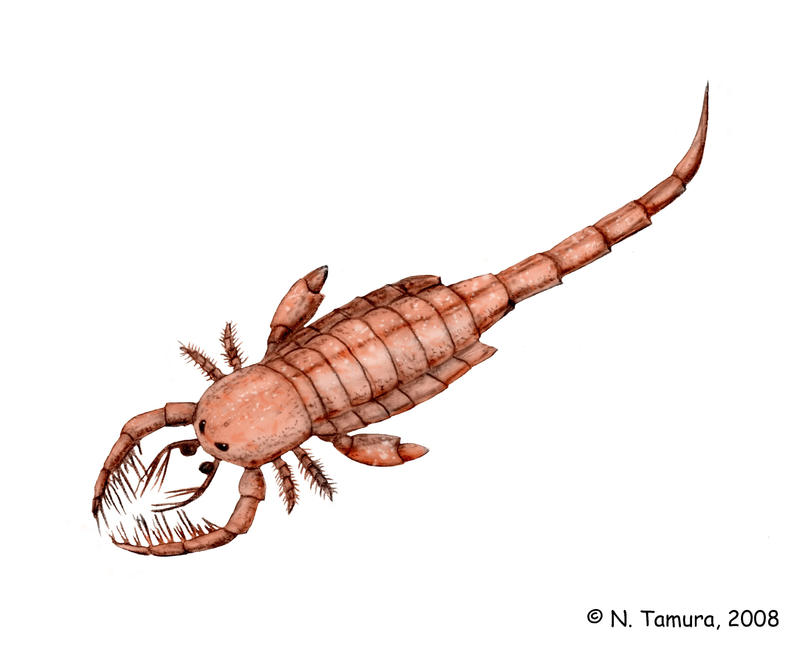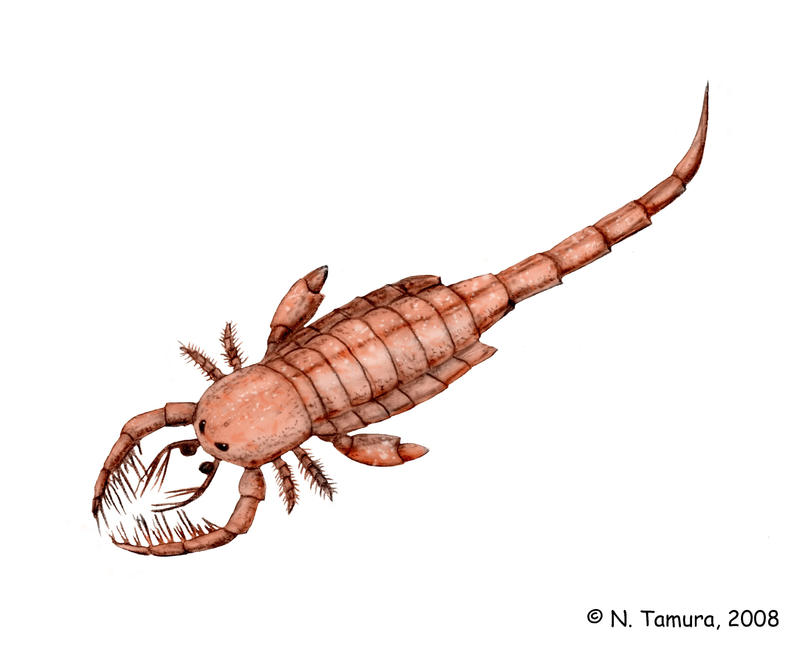 Mixopterus kiaeri was a 0.75 meter long Eurypterid ("sea scorpion") that lived during the Silurian in what is now Norway. It had a long pointed tail which might have been used to pierce preys and a variety of appendages in front of the head.


my favorite Eurypterid EVER, such a awesome picture!
Reply

Great. Incredibly great.

It makes me think on a monster from a fantasy saga that I'm reading. Maybe the author was thinking on euripterids xD
Reply

This pic's a little TOO lifelike. It's scary.
Reply