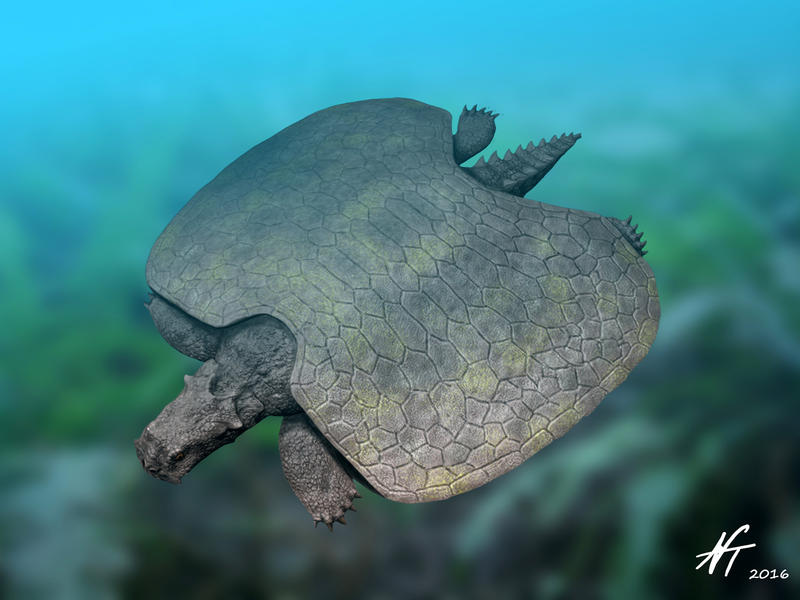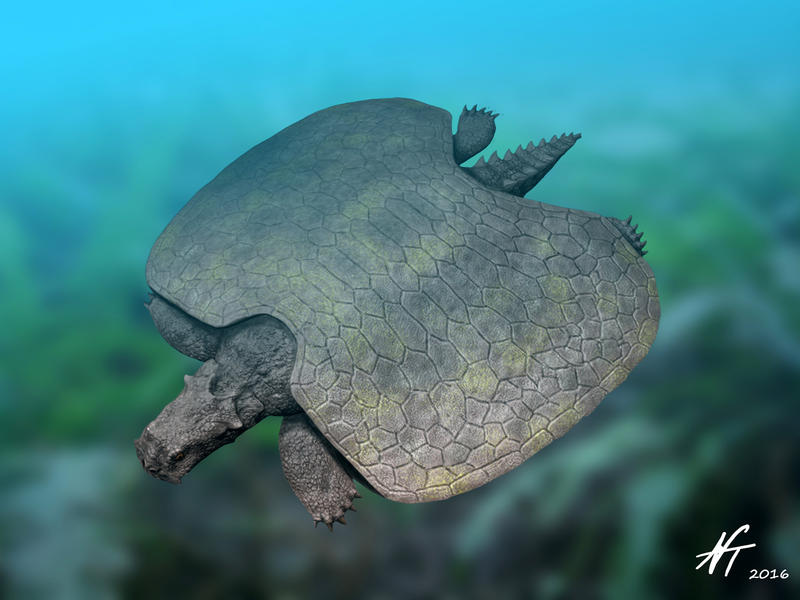 Nice! Fantastic textural features. love the scales

Reply

Probably it was convenient to pack.
One standard square "turtle".

Reply

That shell (is it a shell?) on it is a really interesting shape! Awesome texturing

Reply

Wow,you get a big progress on your drawing style!
Reply

Certainly one of MY favorites! Now if Safari would just release a bigger toy version....
Reply

Even more famous than Placodus itself

I like a lot the texture of the scales!
Reply

The alligator snapping turtle of the Triassic.

Reply

Alligator turtles are predators. Henodus was a herbivorous filter-feeder.
Reply

Yes, but without being an alligator nor a turtle...
Reply

It looks like a turtlegator. XD
Amazing job as usual, now I wish I could use it's shell as a table.
Reply