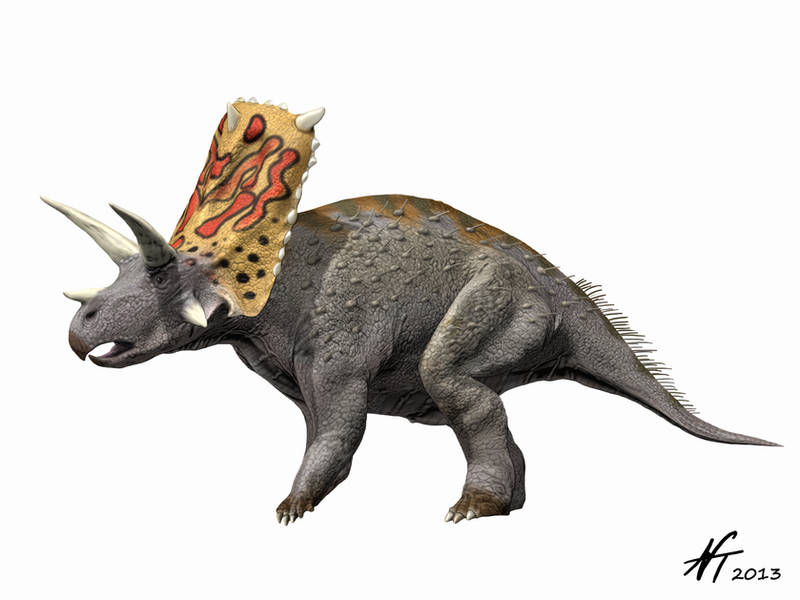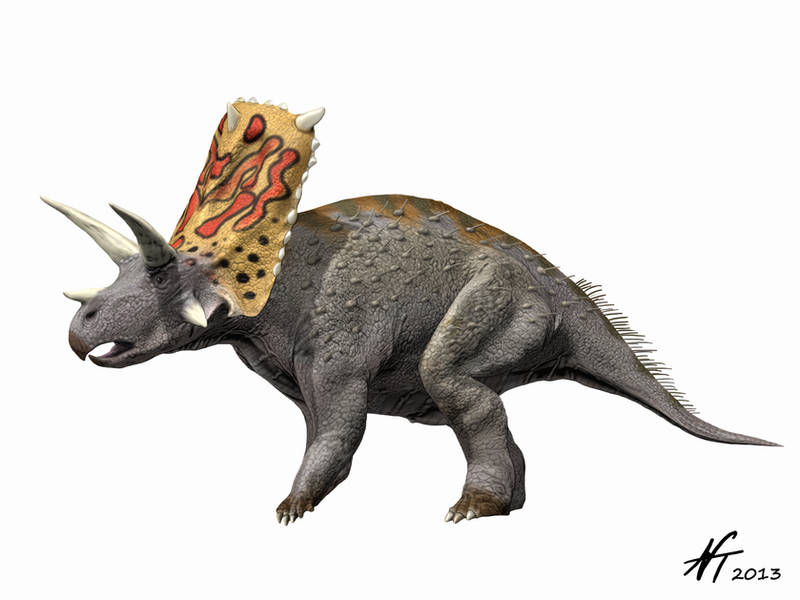 Watch

Bravo on this colourful and accurate depiction of Bravoceratops!

Reply

Excellent rendition. I discovered this dinosaur and your artwork is morphologically accurate.

S. Wick
Reply

A very nice work, really.

It's got great detail and I like the posture.

Reply

That name wins the internet. The drawing gives it ultimate power.
Reply

Reply

Love the quills

Who's it named for

Reply

Thanks!
Who? No, it's what... it's named after the Mexican name of the Rio Grande (the Rio Bravo)...
Reply

Reply

Reply

Reply

Reply

That's hard to say... Maybe 2-3 tonnes...
Reply

Hmm, I thought it was supposed to be one of the largest ceratopsians.
Reply