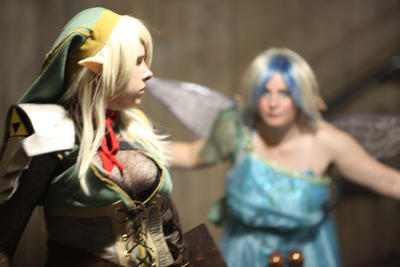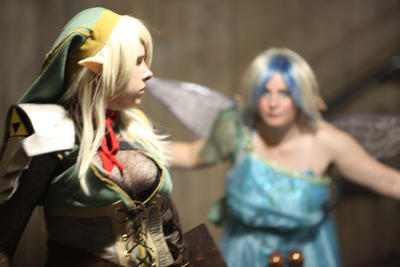 Watch

Reply

oh, yea i know. but she doesn't come on DA anymore so thats why i didn't post it XD
Reply
So great!


Very cool shot.

Reply

Now THAT is FemLink done right. Props to you my lady.
Reply

COOLEST female Link EVER...<.< and you are gonna need a bigger bottle!
Reply

haha, thanks! Don't worry I'll fit her in there! Use my master sword to stuff her in there!!!!
Reply

Cool! your cosplays are awsome!
Reply

Wow, that is just Frakkin' EPIC!



Reply

Personally I never found Navi that annoying in OoT, as fun as it is to joke about.

Reply