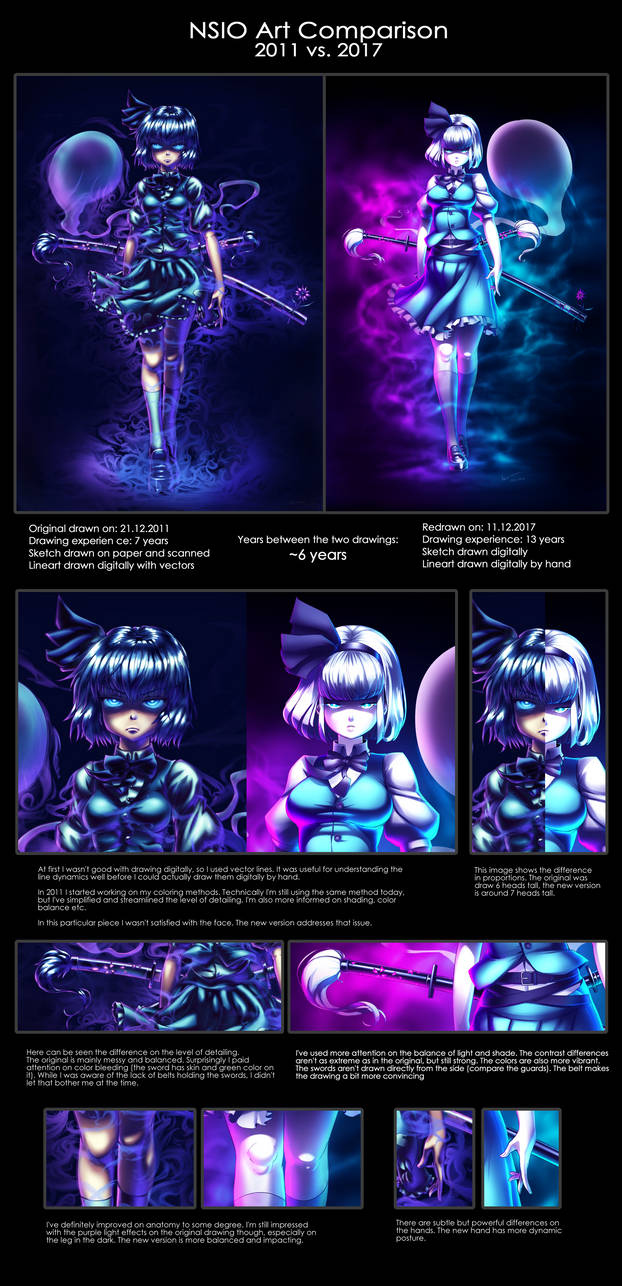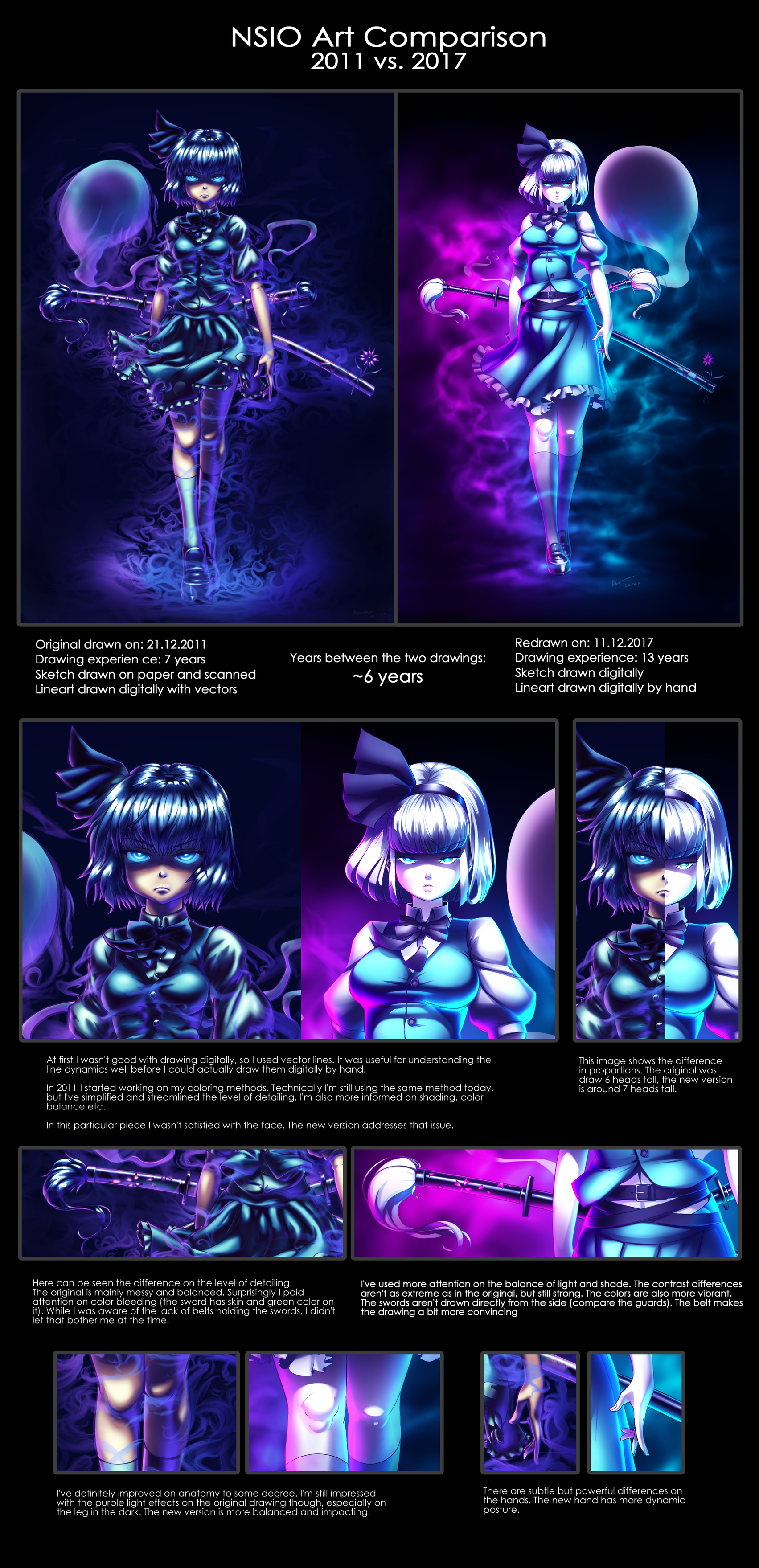 Watch
Here is my most recent drawing and one of my older drawings next to each other. This comparison is quite nice, because the setting is identical apart from small changes. The time difference between the two years is quite accurately 6 years.
During 2011 I started working on my coloring methods for real. I gradually added more light sources and more details and this one here was one of the most ambitious attempts at the time. I however didn't have good accuracy with the drawing tablet at the time, so I used vector lines. I could study the line dynamics at least.
I've used pretty much the same coloring methods even today, but I have streamlined the level of detail. I'm also more experienced with the color balance and contrasts. With the new drawing I enjoy the balance of light and shadow. The original is just messy and unbalanced. I have also had a lot of time to work on my drawing accuracy and having a pen display also helps with it.
I was somewhat rusty at the time I drew the new version, but it turned out pretty well regardless. When I'm inspired and determined, I can usually neglect the effects of rust to some degree.
Here are the original drawing and the redrawn version: