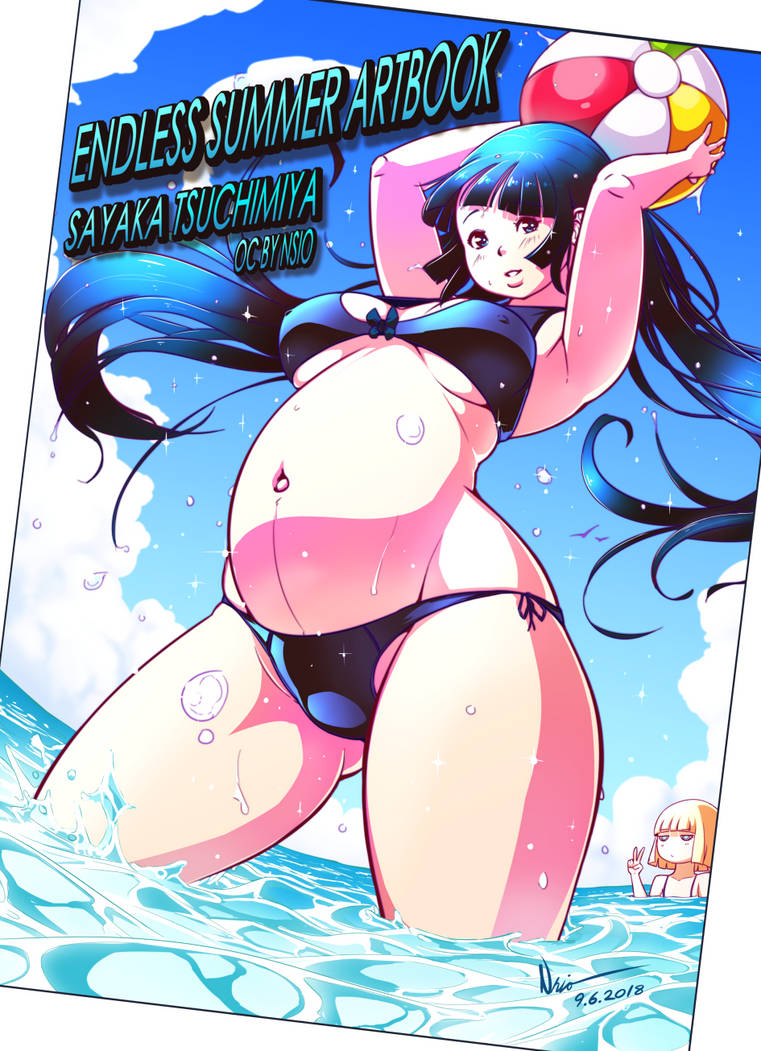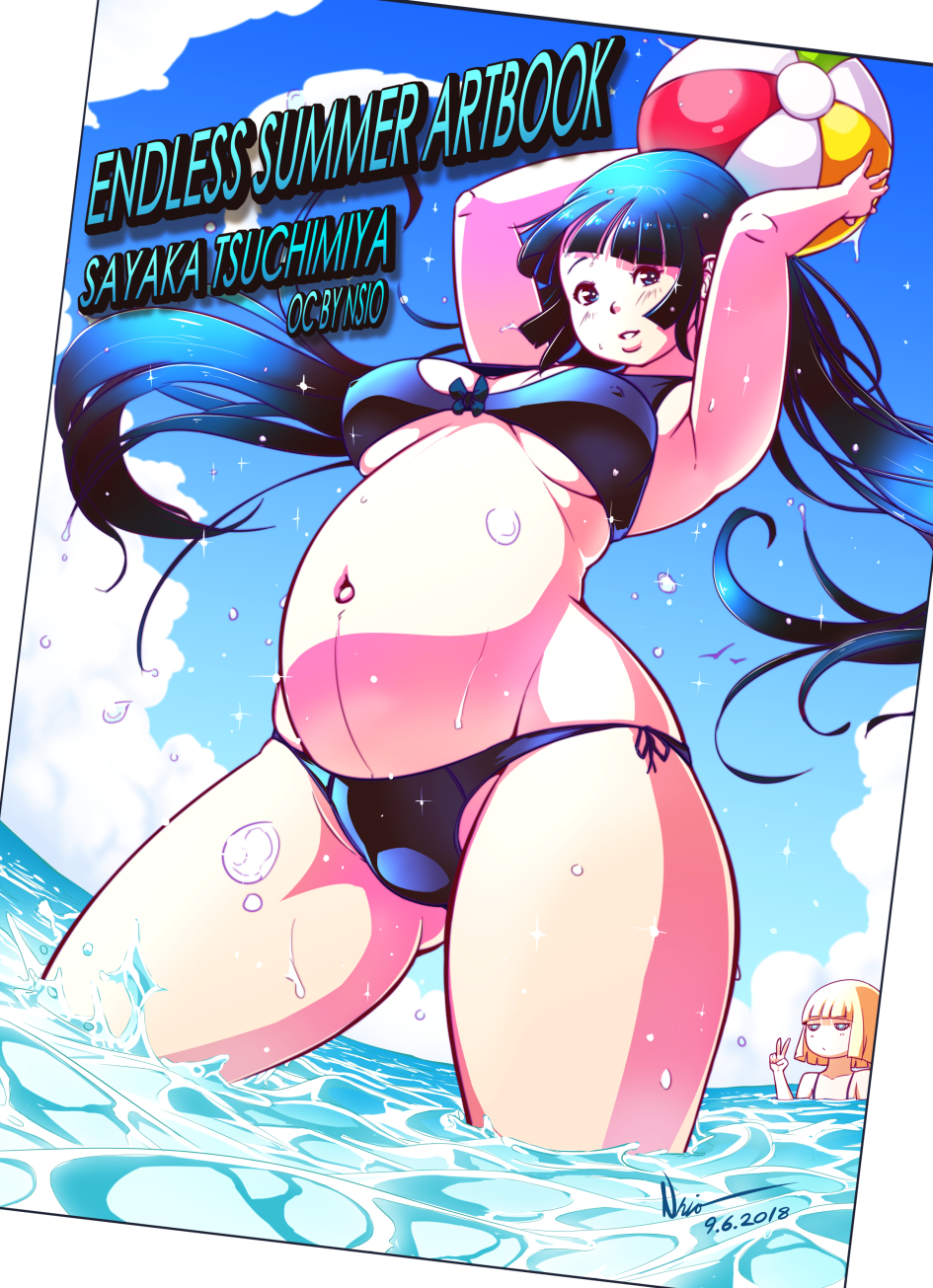 Watch
I took part in a collaborative artbook project at
EndlessSummerArtbook

, which was founded by
S3rb4n

.

[Update 1]:
The artbook is finished, here is a link to a free low resolution version (380 mb): drive.google.com/file/d/1L9VFr…
I originally thought participating with an old drawing, but it had too low resolution. I thought redrawing it, but figured I might as well draw a completely new drawing. So I drew my original character Sayaka Tsuchimiya. Don't worry, she isn't pregnant, she is just a _bit_ on the plus size... and I wanted to draw stylistic and simple dynamic forms. Anyway, she could probably consider a diet.. (
yeah, it's her own fault for eating too much, there is nothing wrong with my drawing, and it's not like I have any ulterior motives, right... <_<'
)
It's rare sight to see such an enthusiastic expression on her, no signs of anxiety. And that Kohana photobomb

I drew the original in rather high resolution, which isn't usual from me. Drawing the lines becomes a bit tricky, because the behavior of the tools feels off when there is a lot of difference between min and max pressure. You actually have to create the line effects manually and even thin lines needs to be drawn surprisingly thick... although I can do that, it doesn't feel very intuitive.
I went with my typical color scheme of bright and vibrant colors.
I'll upload only a low resolution version for the time being
Nsio of the Hermit Mystics