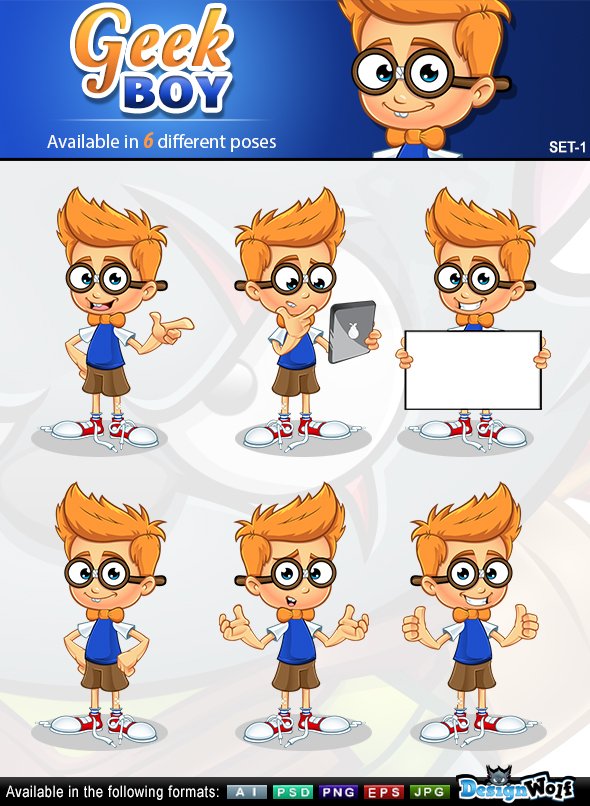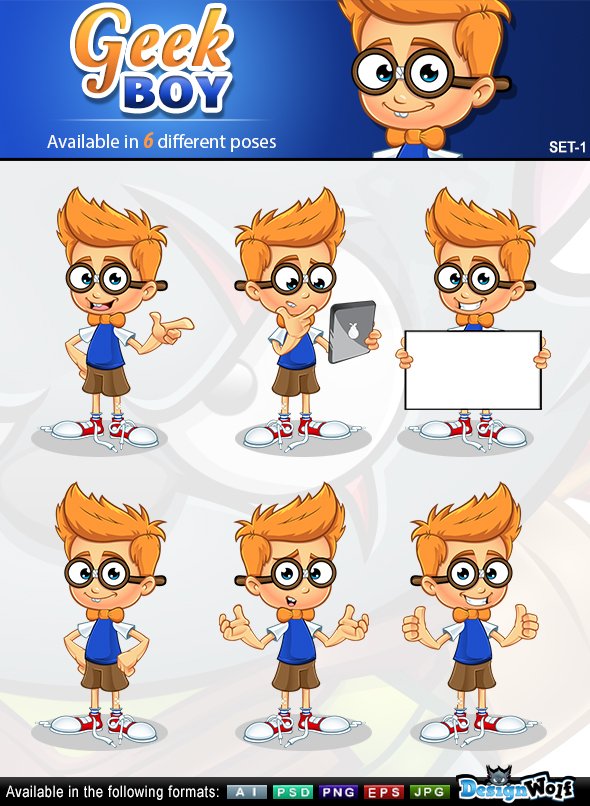 Watch
Here is my high quality Little 'Geek Boy' mascot/Character. He comes in 6 different poses, so he can be used for many different things like your adding a great theme to your website, blog, business or anything you can think of.
The 'Geek Boy' mascot/Character is available in AI, EPS and PSD formats. I recommend any changes to be made using either the AI or EPS files.
Each pose comes in their own separate AI, PSD and EPS-10 file.
Each pose of the 'Geek Boy' mascot/Character is also available in JPEG and PNG format as I have premade them for you.

Available here: graphicriver.net/item/geek-boy…

Reminds me of Sherman!

Cute!
Reply

Psst, he reminds me of Sherman from Mr. Peabody and Sherman. And his design looks just similar.
Reply

Yeah I have a 3 year old that made me watch that film 100's of times when it first came out, so probably was imprinted in my brain when drawing him

Reply