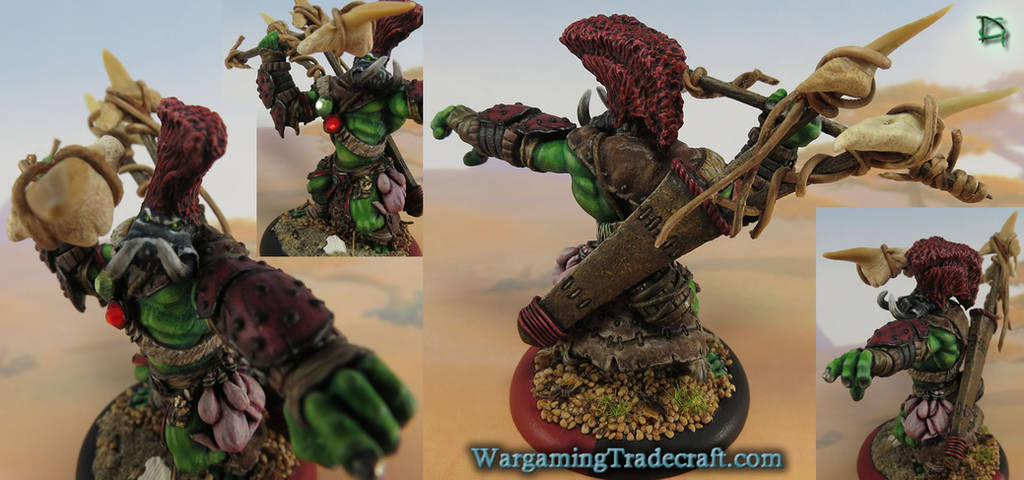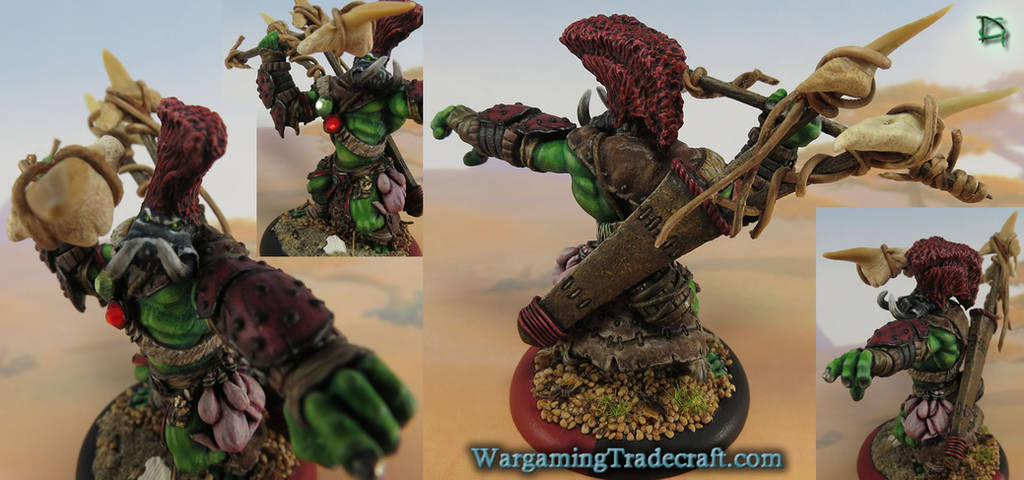 Watch
This is my Hordebloods Troll Impaler, now completed.
Worth noting:
- The jewels on his bandoleer are craft Swarovski.
- The spear heads are actual shark teeth.
- Some of the leefy bits on his base is actually old tea.
For work in progress photos and instructions, view the Hordebloods project on my blog:
[link]
Or the completed minis in my gallery:
[link]
[photo updated July 22 2012]

That is an awesome conversion. Incredibly creative and well done. I think I may prefer this to the appearance of the original

Reply

It took me a few seconds to realize wot it reminded me of... Nicely done!
Reply

WOWWWWWWWWWW VERY NICE TROLL MODEL
Reply