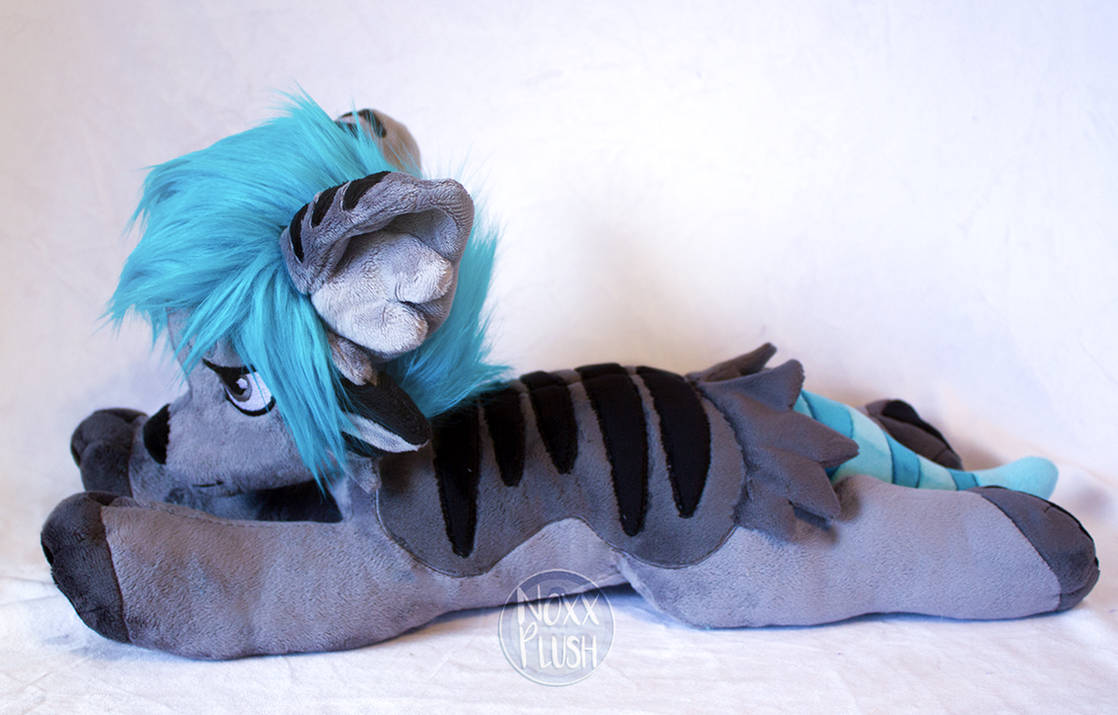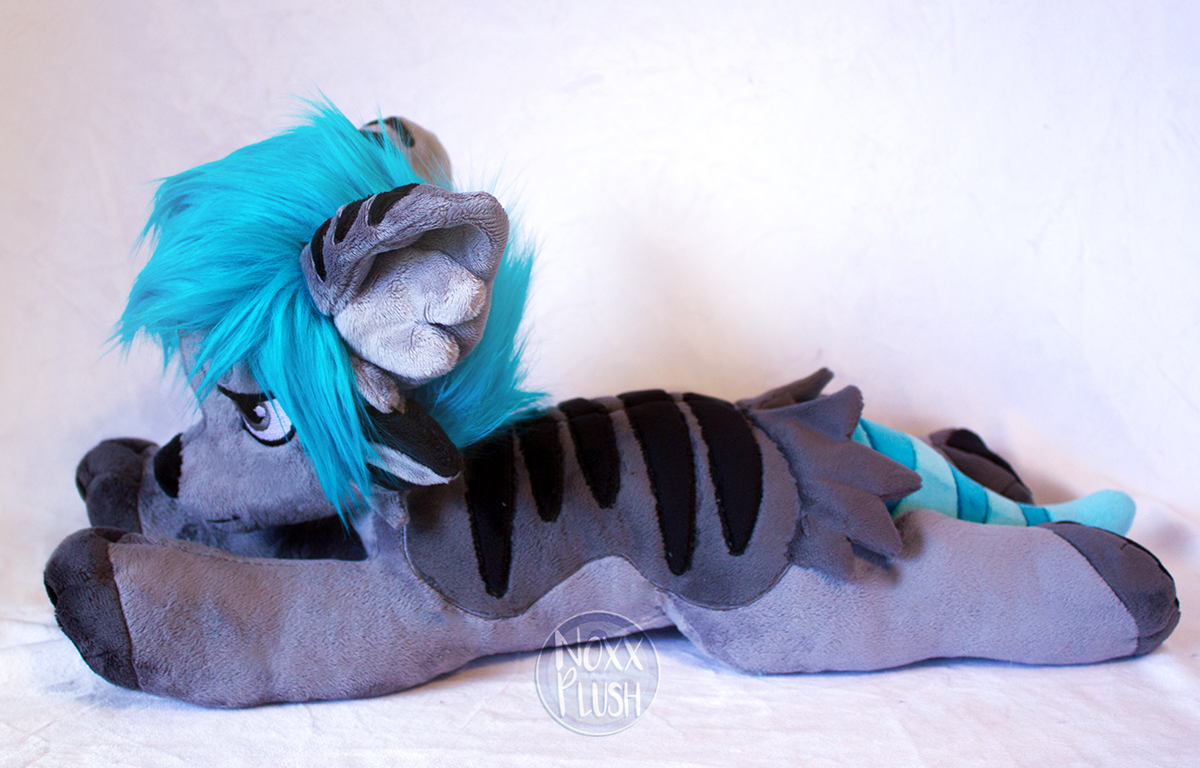 Watch
Void with his blue hair option, on my floppy laying pose. I really love the contrast of greys and teals on this character! They look so nice in person, too. He's about 19" long from toes to toes, so a really nice huggable size! He took lots of machine applique to make but I think the effect is worth it. He has faux fur hair which is always a challenge, but I think it turned out so cute and so soft, aahh.
As a touch to try and make him a little more flopsy, he has some polypellets in his feet to weigh them down.
- - - - - -
MORE IMAGES:
- - - - - - - - - - -
PLUSH COMMISSION INFO:
My Commissions are currently:

FULL

Waitlist is open.

Price Guide:
PLUSH COMMISSIONS!

How to Commission or get a Quote:
Commissioning Info Journal!

Facebook/Etsy/FA/etc.:
Other Places to find me!