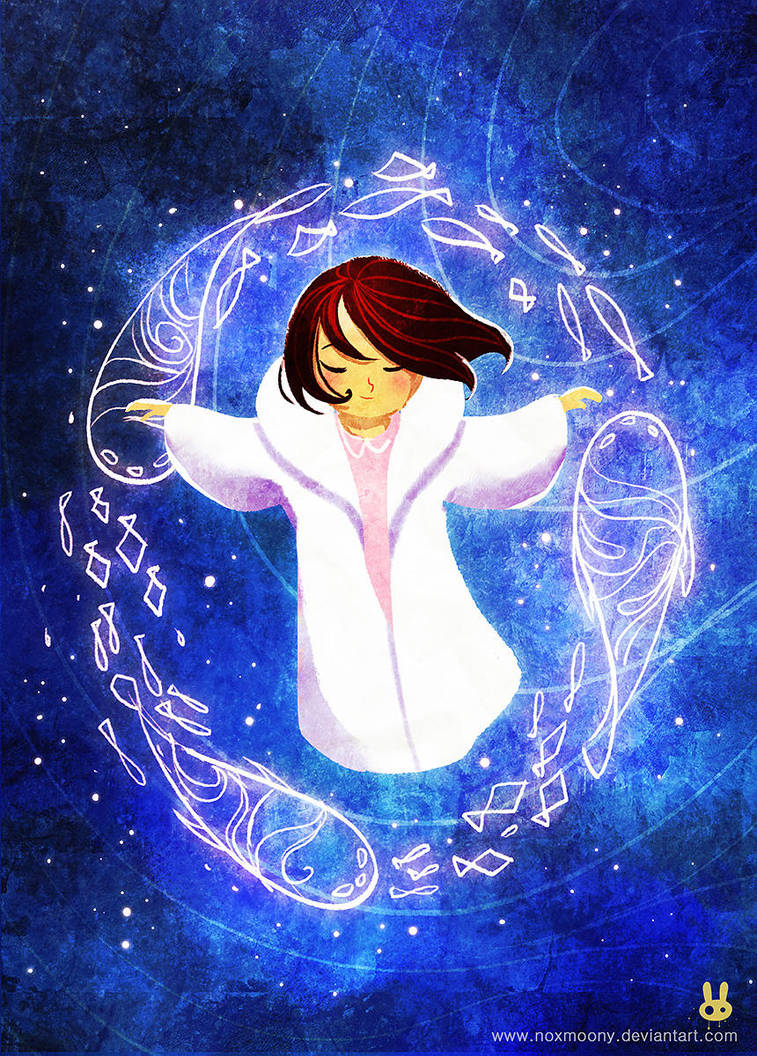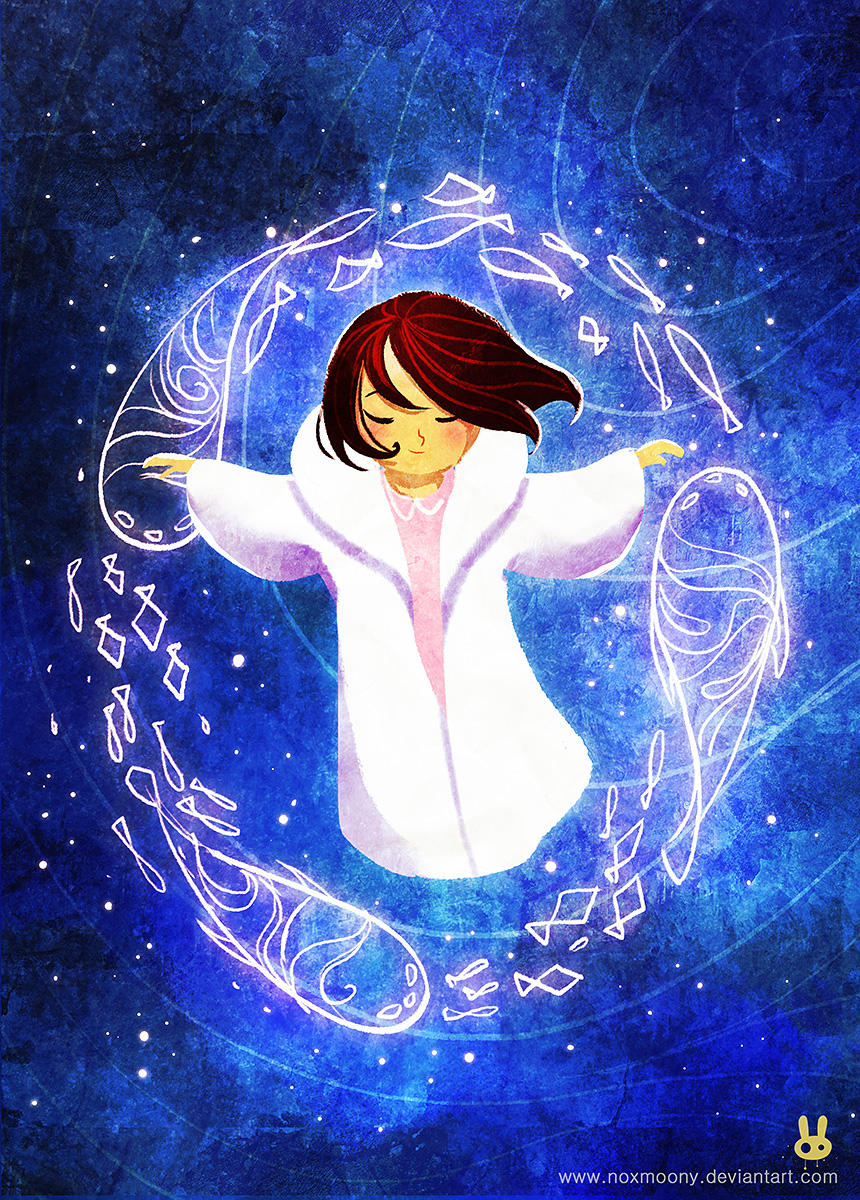 Watch

Tumblr
|
YouTube
|
Twitter
|
Instagram
|
Pinterest
|
Facebook

To see all my previous entries from Fanart Month, click here:noxmoony.deviantart.com/galler…
"Between the here, between the how

Between the north, between the south

Between the west, between the east

Between the time, between the place



From the shell

A song of the sea..."

www.youtube.com/watch?v=q6wVij…


Saoirse from Song of the sea, one of the most incredible films I've ever seen. It's just so amazing! From the wonderful visuals to the breathtaking soundtrack...and the story..holy shit. ALL THE FEELS
You guys have to watch it!! It's totally totally worth it I tell ya
Done in Photoshop CS6 with me intuos pro. Took around an hour. Textures from:
www.cgtextures.com
Hope ya guys like!
Thanks for looking
Ciao for now

Beautiful. Very nice textures.
Reply

Thank you muchly! I'm really happy you find it so, oh and it was fun messing with the textures. Thank you once again

Reply

Reply

Ah I would like to see this movie!
Your picture is beautiful! It has an ethereal feel to it, the way she floats surrounded by the magic. And the blues you've used are lovely and rich and dreamy!
Have you seen the Secret of Kells? It was done by the same guys that did Song of the sea and there's a character, Aisling, which your art reminds me of.
www.youtube.com/watch?v=7VT3ew…
<--- this scene always gives me the shivers (in a good way lol)
Ah sorry for changing the subject but anyway I love your picture and I will make effort to see the movie soon!
Reply

You should!!! If you like Secret of Kells, then you'll love this for sure!!
And thank you so much..I'm really happy you got that kind of vibe from it! Ahh you put it so nicely hehe
AND OMG I LOVE SECRET OF KELLSS and Aisling is amazing..this scene also gives me the shivers man...amazing, just amazing.
And their art is really inspiring to me, it's like totally my cup of tea you know? So yeah, really happy my art reminds you of them. It'd be so amazing if I could do an internship with them e___e
And not at all!! I'm so glad you mentioned this

I'm super glad you likey and I hope you enjoy the film!!
Reply

Yey that's so cool you're into that style, I love it too! And that you love Secret of Kells too

Did you ever watch the show Samurai Jack? Its art style is similar in many ways although the story is quite different to those 2 movies of course
Reply

I'm super glad you're into this style and that you love Secret of Kells as well!! Always great to come across folks who loves this stuff as well

OH YES OMG I LOVE SAMURAI JACK!! It's just so epic, it really is one of my favourites, damn it's so cool you love this stuff! Yeah the storyline is different but I can see what you mean by the style being familiar. Both have a really unique stylised look and feel with sharp shapes.
Reply

They all have such neat styles!
And omg did you hear, they're gonna do a new season of Samurai Jack!

Reply

Reply

Such a lovely little movie this was! I love someone doing some fanwork for this!

Reply

Isn't it? Awfully underrated, it's SO SO GOOD

Thank you! I had to...it's one of my favourites. I want to do more as well >w<
Reply

I absolutely adore every aspect of this creation!!

Reply

Looks really cute. You worked the textures in extremely well.
Reply

Oh thank you so much! I'm really glad ya think so about the textures, I always enjoy playing with textures and it'd been a while you know..but it was fun using them here. Thanks again for dropping by and the comment!
Reply