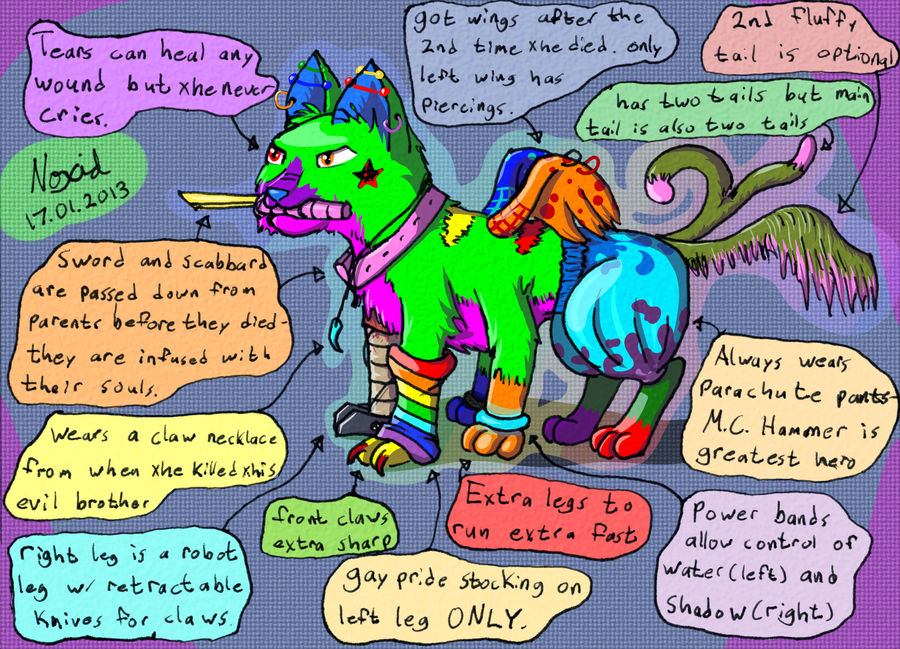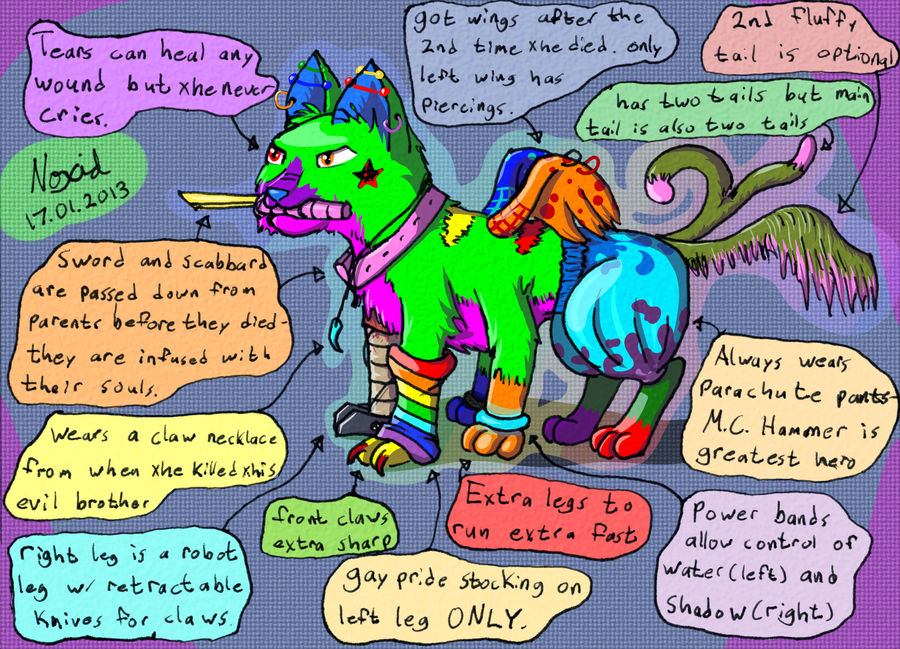 Watch
Name: Black Steel - because xis heart is hard as steel and xis soul is black as the world
Age: 893.2 human years
Gender: Unknown
Sexuality: Omnisexual
Likes: The heat of battle, brooding in the shadows, Parachute Pants, anything by Panic at the Disco, the taste of blood, chai tea.
Dislikes: Loud noises, dogs, mushrooms
Smell: Like Twizzlers Pull N' Peel(tm) (cherry)
Bio: Black Steel is a cat warrior from the distant future sent back in time to prevent the release of the God of Destruction. Xis parents died while protecting them from his minions and their souls became infused in his blade - this is what gives it the power to harm them. Xhe was born with the mark of a bloody black star on his left cheek, marking his destiny in the battlefield. He was also born with a robot leg.
When black steel is not laying waste to xis enemies they spend most of their days deep in the secret time castle being mysterious and shit. Has no long-term relationships but will frequently engage in short romantic forays only to be heart broken time after time. Coincidentally, listens to Cyndi Lauper's
Time after Time
to help deal with breakups.
Original character Black Steel is copyright to me please no stealing !!

Reply

omg ur so original i lav your oc

marry me
Reply

I can do a detailed drawing but it will take time
Reply

Reply

thnk you
I spent lots of hours picking colours because the more colours you have the better it is
Reply