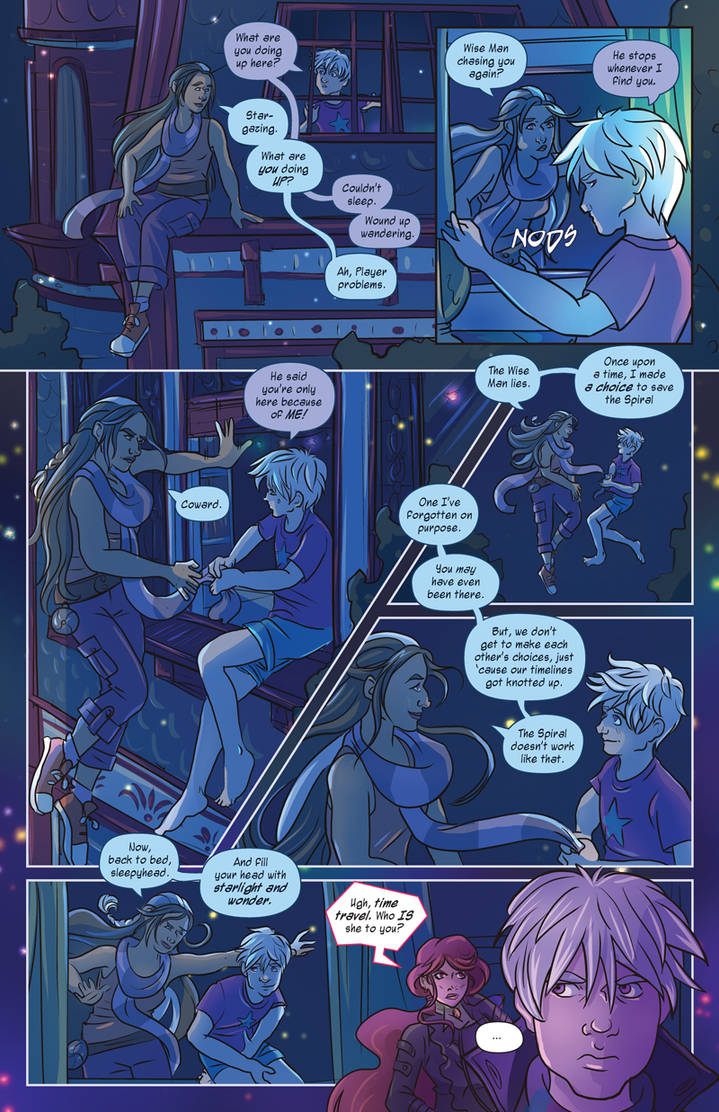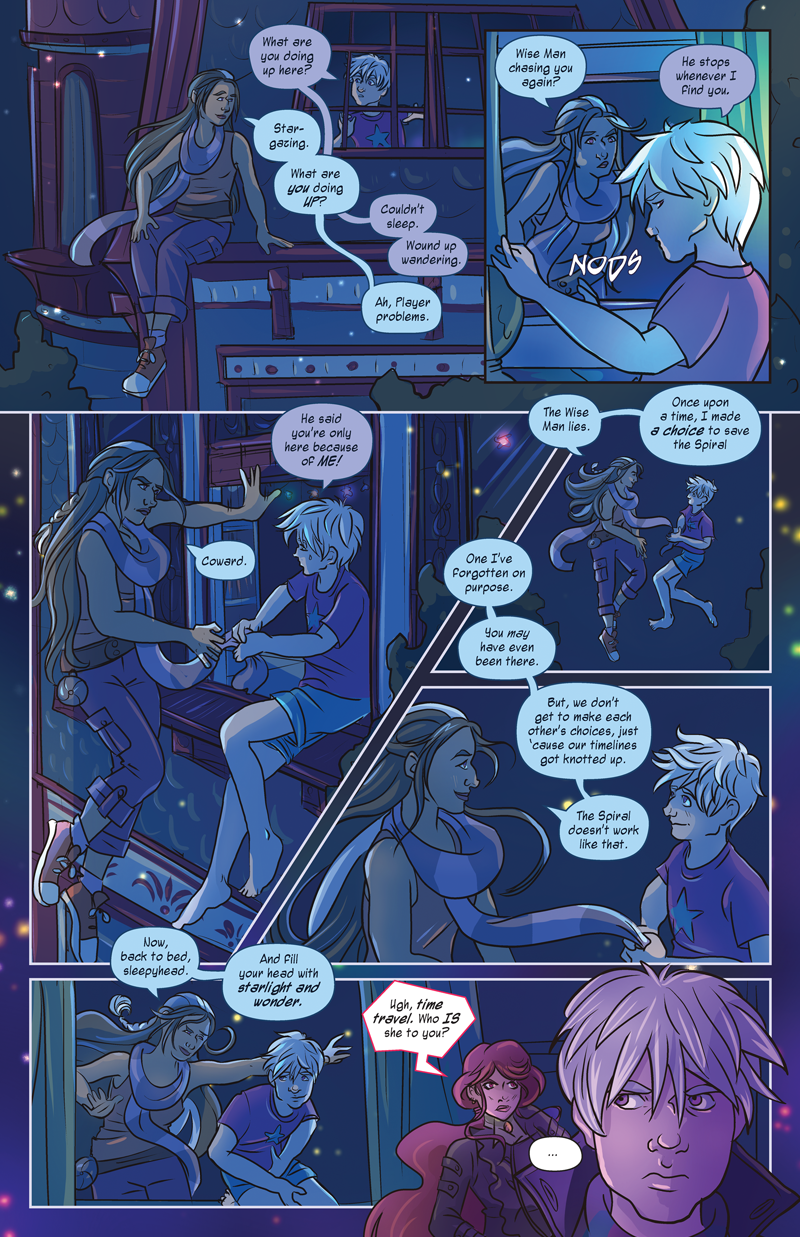 Watch
|
Previous
:
Next
:


Timey-wimey? Gavin's just full of surprises, eh? Looks like Rory grows up to be full of good advice.


Hey readers, as a head's up, I will unfortunately going on temporary hiatus after this page. I've had a family emergency and do not know exactly when I'll be able to return to a normal schedule. Expect the next page the first week of June unless I can resume sooner. Thanks for your understanding!


Enter the Spiral!

Read the "Infinite Spiral":enterthespiral.com/ | Join the Infinite Spiral group:

| Like "Infinite Spiral" on Facebook: www.facebook.com/enterthespira… | Follow "Infinite Spiral" on Twitter:twitter.com/enterthespiral | Follow "Infinite Spiral" on Tumblr: enterthespiral.tumblr.com/| Vote for Infinite Spiral on TopWebComics: topwebcomics.com/vote/14770/de…

Infinite Spiral (c)


"Ugh...Time Travel." That is exactly how I feel. So Rory, when we first met her made a choice and that choice brought her to the boy and eventually their timelines got...wibbly wobbly and tangled and stuff...

Is that right?

Can't wait to read more!~
Reply

You've got it straight!

I resume Infinite Spiral work this weekend! Thanks for hanging around while I got through my company's summer release deadlines and my anthology project!
Reply

That was really cute. I hope your emergency ends up being okay.
Reply