※
2/10/2019 Commission are closed at the moment.
I'm willing to do art done in my
secondary
art style for now. Note me if interested. (Optionally, you can also send me a pm on
Pixiv
!)

There are three steps to this:

1. You note me and once I receive details about your request I'll do a rough sketch (for free) and verify if you accept it; you may revise it up to 2 times or once if it's a major change.

2. Once you accept the concept I will send you an invoice and wait for your payment. I'll get started once it has been paid.
If you're paying with points do
NOT
gift me them, use the commission widget to request a commission from me.
NOTE: By default I do not send WIPs after this process! This speeds up the workflow a lot.

3. When I'm done I will send you the completed version and allow for a few
minor
changes.

You can expect your drawing within 14 days.


Prices

You can pay with either Paypal or Points.

Full body
35 USD or 3600

Points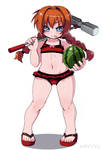 3/4 or less 25-33 USD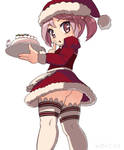 Additional character - one add is 20 USD, any additional character after that is +30 USD. (This may extend the time of delivery)
Note: Separate drawings will be full price.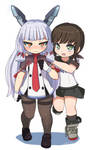 With background +10 USD
Note: I might add a basic background for no cost if deemed necessary.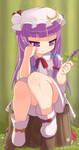 R-18: (Only nudity) +6 USD
(Full R-18) + 12 USD
If you'd like to see examples on commissions I've done, you can find them here:
novcel.deviantart.com/gallery/…
(Not all are uploaded though.)
Guidelines

I will draw either fan-art or original.

You MUST have a clear, full
visual
reference
if it's an original character
(A full body drawing will suffice)
.
If you are unable to provide me a proper character reference, I might charge extra (10USD).

If you want a specific pose, include an visual example.
If you do not have any pose in mind, I can decide for you, but don't be picky if that is the case!


I will charge extra depending on how intricate the character's design is or if there is extra details you want included.

If you wish to use for commercial use, discuss it with me.

I sometimes upload commissions I've done. If you wish to keep it private, let me know.
(+10 USD)

When it comes to romantic/sexual themes, I will only do straight or GL.

I rather not do complex backgrounds (Will cost more than stated if I do agree to do an
advanced
BG).

I do not draw furry characters or anything animal (pets could be an exception), but I can draw kemonomimi (animal ears and tail).

Some fetishes may be declined.
Feel free to ask me if there is anything else you want to know.
Terms of Service
This is
non
-refundable.
(Unless I'm somehow unable to complete the drawing.)
This is for non commercial usage only unless specified otherwise.
I reserve the right to use (showcase, etc) the commission in any way if I so choose to.
Please download and save the finished commission within 7 days. This is because I cannot guarantee that I'll always keep your drawing available.
Once you pay me you agree to these terms.