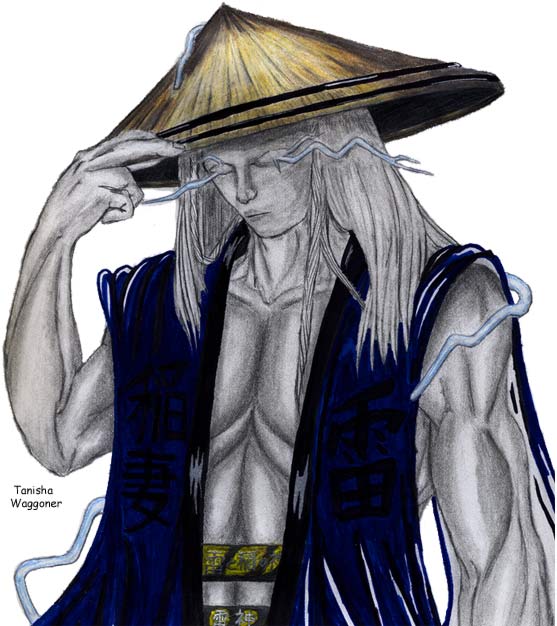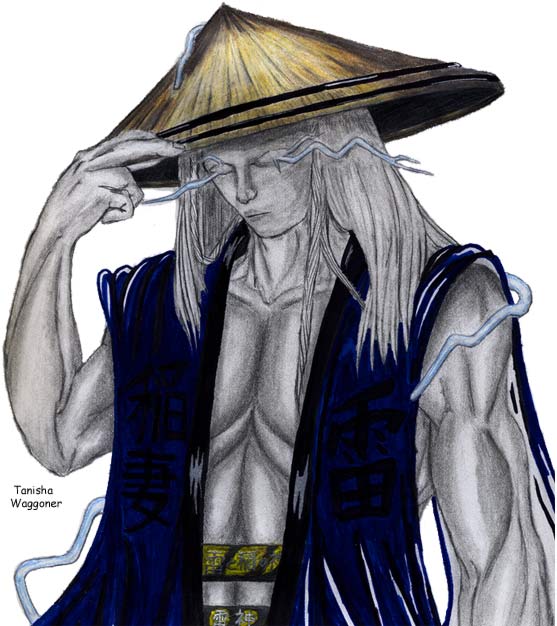 Watch
This is my image of Rayden, patterened after the Japanese deity, but with a bit of western touch.

Pencil, marker, gel pen, colored pencil

need moar of this look

and tgif x3
Reply

Lol, thanks, I was working on a Fujin but it kind of fell flat. I'll see what I can do to get it to work.

Reply

Lovely redesign. The silver skin makes him look more godly.

Reply

Texture of the straw hat is spot-on. Good job. :3
Reply

I LOVE this! It's like... completely sexy, in a godly way. *bows* Colors are amazing. Wish I could shade like that!
Reply

Reply