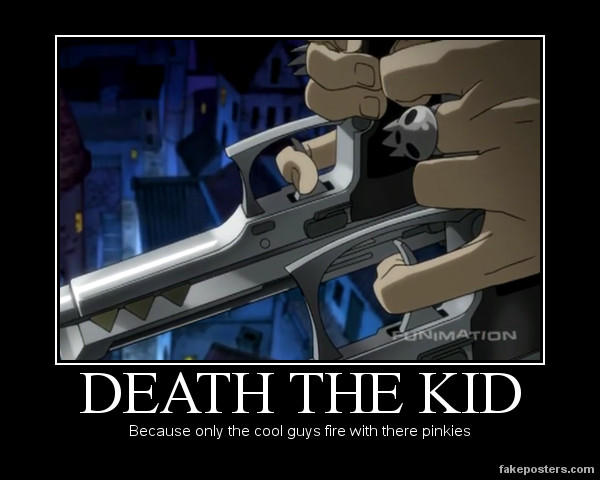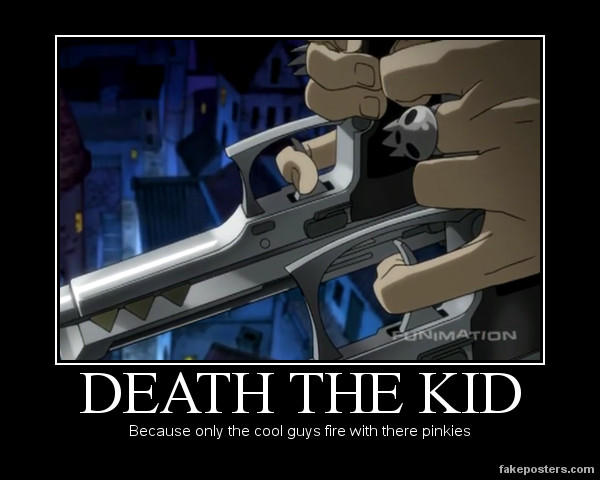 This is Death The Kid (aka DTK) he always fires with his pinkie fingers. A lot of people say he's gay for doing this but I disagree so I made this.

Anime: Soul Eater

I don't own Soul Eater or it's characters

cool... and symmetric... (That makes Death the Kid the only candidate...)
Reply

well...holding the gun sideways is cool and makes you look bad ass.......so why not hold it upside done.....that should equal 10 x cooler...
Reply

finaly i found someone who noticed this and actualy commented on it!
Reply

damn rights smexy kid only u could rapid fire two semi-automatic pistols with ur pinkies.
Reply

How does a person do that with their pinkies?
Reply

Reply