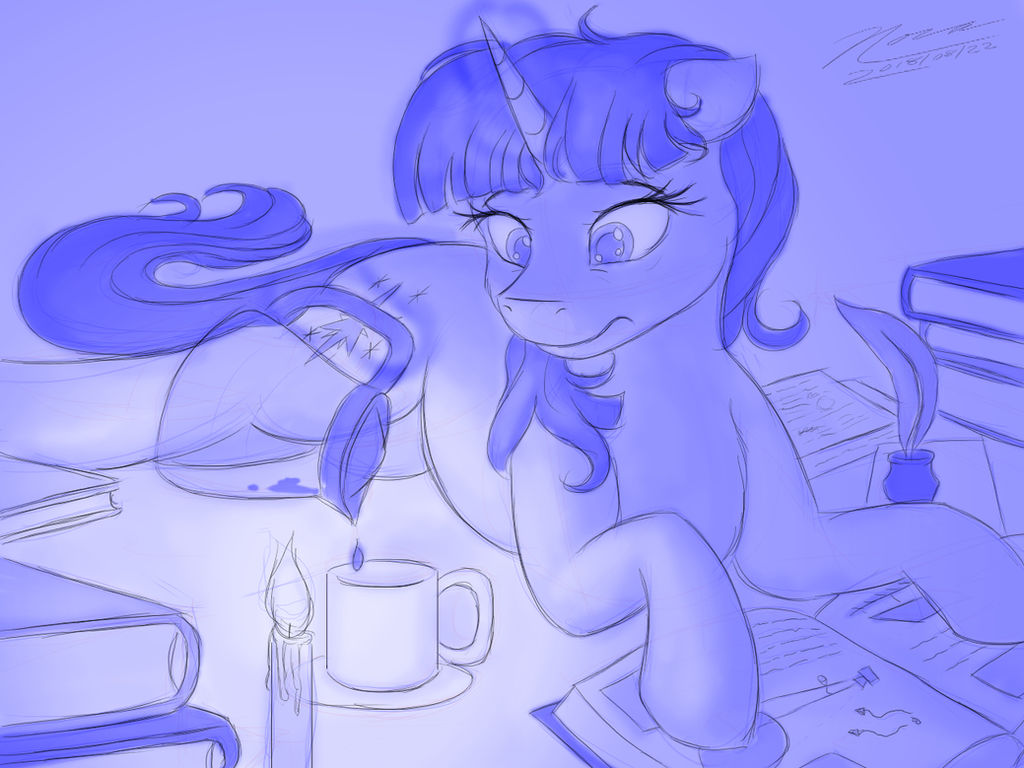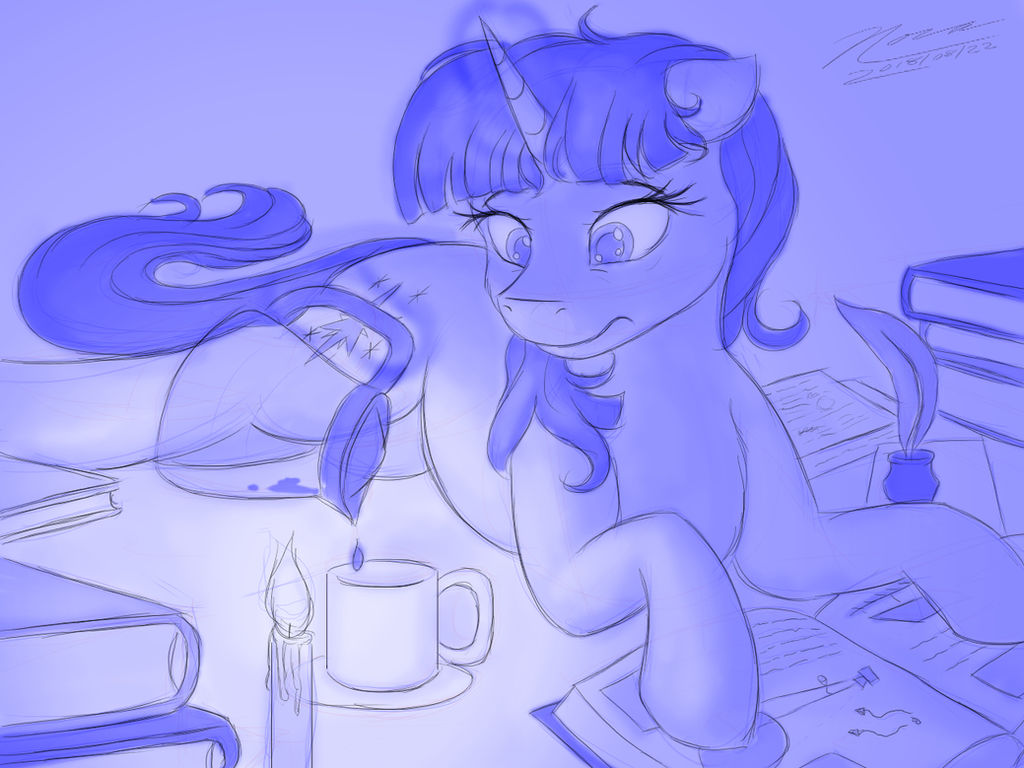 Watch
Now is the perfect time to panic.

===========
Noooo, my source of power!

If I had the time and initiative, I would drink a lot more coffee. It's just soooo delicious. How do y'all like your coffee? I like plain black.

Can't do much for this piece, I got to study! I apologize for the dirty line-work, terrible proportions, lazy lighting, and everything else. Oh well, baiiiii.
Why do I draw the darkest pieces when I'm rushing to study?
Sketch for Equestria Daily's Artist Training Ground VIII Day 28

Prompt: Draw a pony reaching the end of their journey / Draw a pony meeting their end
Book horse
Twilight Sparkle
from that toy company