Look: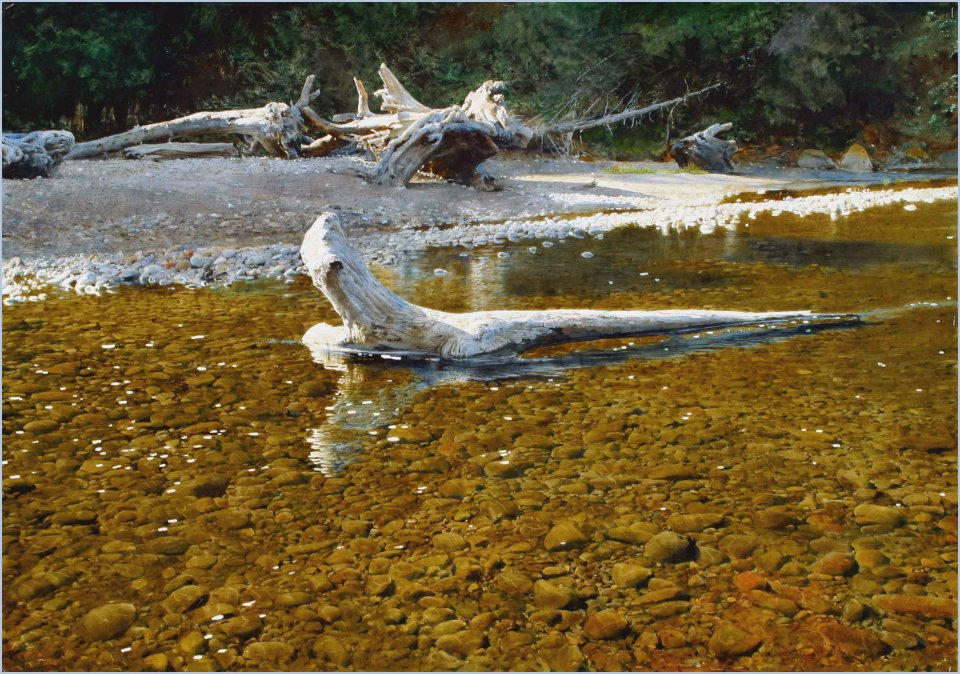 © art by Stanislaw Zoladz

And this IS watercolor painting. 100% watercolor. Kthnxbye.
I've been a lot in traditional art society, and just... I spotted this artwork. No, at the first it was a photograph for me. For really long time I wasn't interested to take a look deeper at that common photograph until I got bothered by loads of people to take a peek on it.
That really knocked me out from chair, is not the fact it's 100% painting but it's watercolor. I've seen 100% photo looking a like acrylics, oils and really mixed medium ways of paintings but... watercolor alone? And that's from simple watercolor "squares" palette.
I'm not really fan of photo-realistic paintings, I do love real life paintings with very artistic touch and with it's own original style... but for this one I have lots of "wow" for this artist to master watercolor on insane level of skill by using simple techniques. I would give so much to see his original artwork in person!
Another immerse artwork by Stanislaw Zoladz, this one shows a bit more of watercolor washes:
Traditional art is as usually extremely impressive for me. It never stops amazing me, whether it's real life painting or fantasy creatures.

Stanislaw's watercolors are so inspiring!