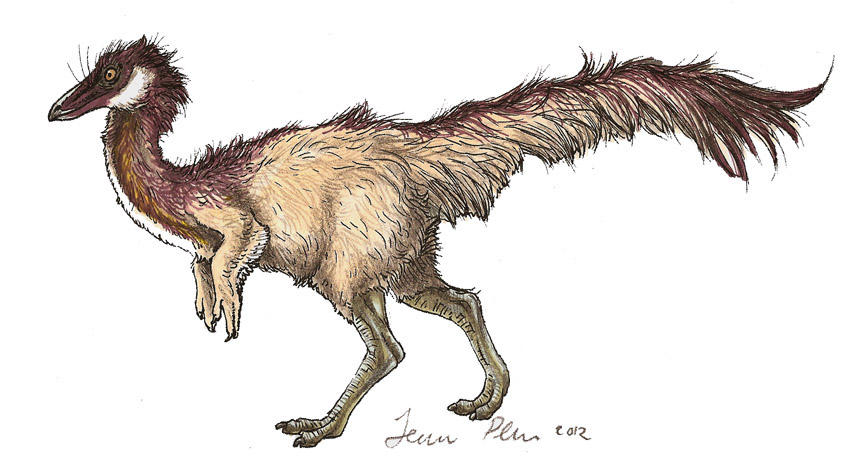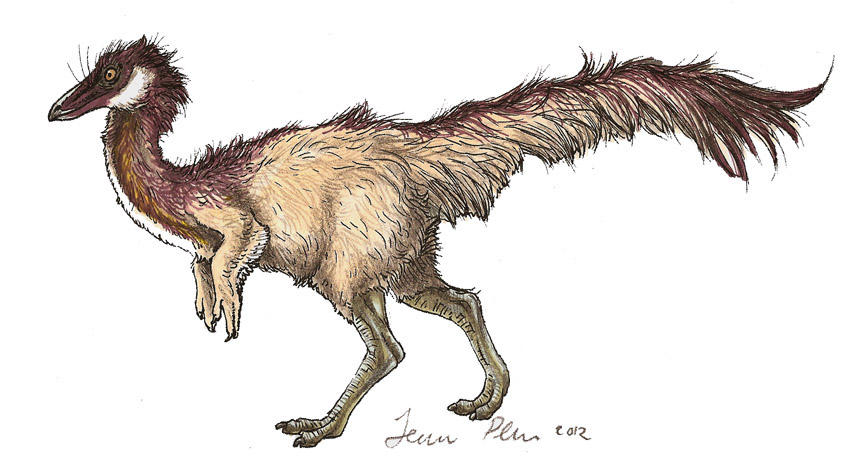 Watch
Behind the times as usual, but here's my take on the fantastic recent findings of fuzzy-wuzzy Ornithomimus with wings and all.
This is supposed to be a juvenile, kind of in an inbetween stage, going from fuzzy wuzzy chicken fuzz to plain fuzzy adult stage... and with the first beginnings of proper wing feathers coming in...
I'm well acquainted with the technical terms as you can see, oh well

Edit November 20th - Fixed version up! Now minus halluces... or dewclaws, to use the term I'm personally more familiar with, although I have no idea if that applies to dinos or if it's just a dog/cat thing XD

I love this, the poofy behind is a great idea, and if I spew some thoughts, it's totally not criticism, just something I've been thinking. This is just a curiosity, but... terrestrial raptors with proto-feathers... running on the ground, jumping and flapping wouldn't generate larger arm feathers through natural selection because they wouldn't be helping the animal glide until -after- it already had an aerodynamic form. Perhaps they have them as display, sure, but they wouldn't be as birdlike at that point would they? Maybe more like an ostrich! I hate hate hate to sound critical, these are just thoughts because everyone draws winglike appendages on raptors, and well.. emus don't even have winglike wings. I actually want to have someone help me with my confusion and don't care if I'm right or wrong, lol. Again, fuzziness is perfect, and love the face and feet and all of it!
Reply

Thanks for your comment!
A lot of people have had similar thoughts as you - I drew a Struthiomimus a while ago and didn't draw wings then because the general consensus was that they were probably too primitive to have them etc. Howeverrr just recently they announced a very interesting fossil - or three, actually - two very young Ornithomimus and one adult, all feathered. The young ones were "evenly" fuzzy all over but the adult surprisingly had "real" wings!
[link]
[link]
As those pages state probably the wings were more for insulation, showing off, perhaps protecting offspring, than flight of any kind

Reply

Now that is cool! Thanks for not taking me for a troll, and the info! ...I had a feeling I'd hear something like that, but didn't want to come across like I was challenging you to defend your concept by asking, LOL. That's really cool that they looked so winglike. Thanks again for the links!
Reply

Reply

Wow, love it! Goosey! A rather original take on the whole thing from what I've seen far.
Reply