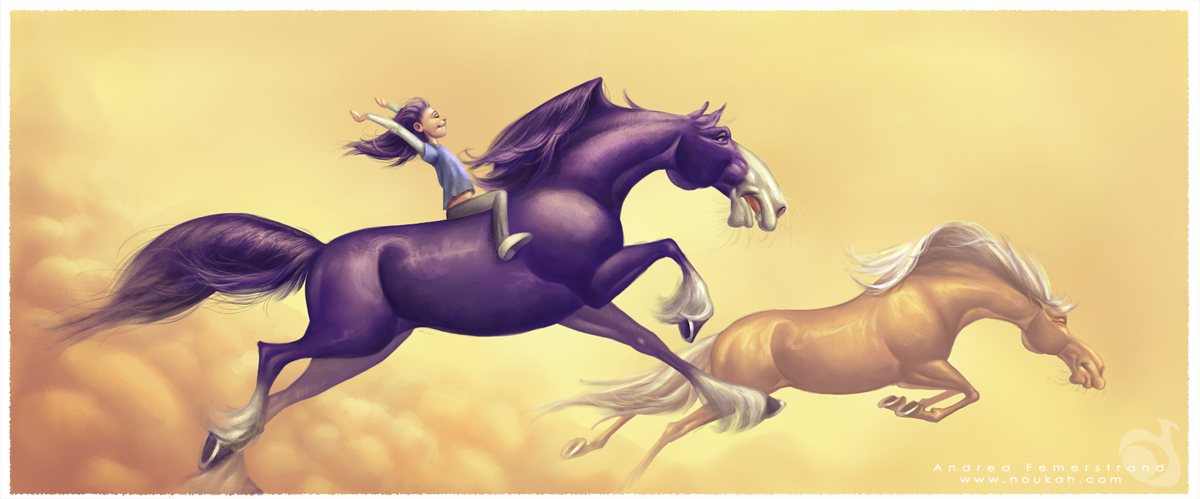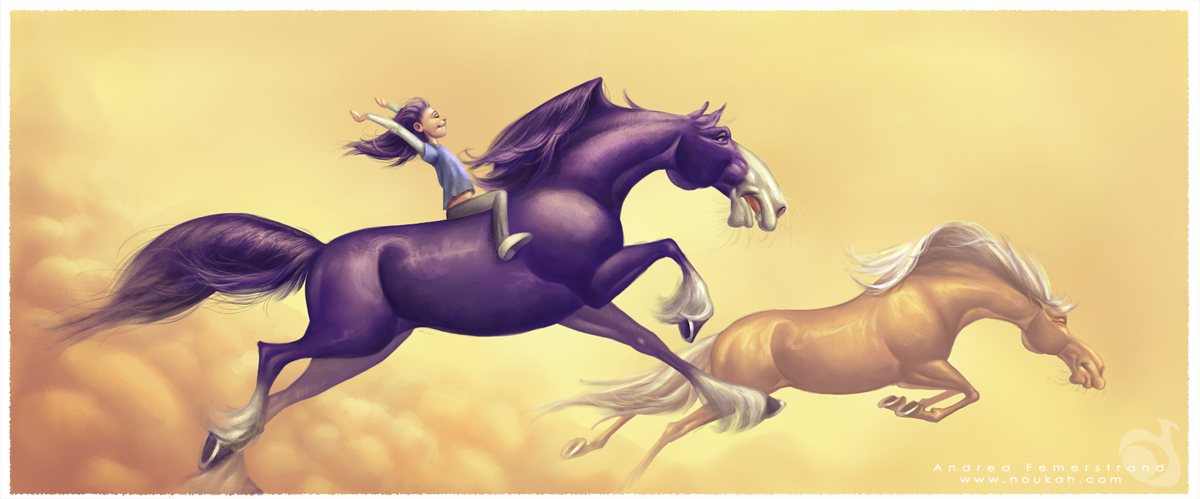 Watch
Finally. It's been so long since last time I completed something in color. Feels so good...
And what better way could there be than starting this year off with some horses? I secretly wish that the girl on the black one was me. You guys have no idea how much I miss horsebackriding nowadays. Been so long since last time I had the chance to ride. Being in a stable is like meditation for me.
So yeah. From me to you.
With 100% love, heart and effort.
I can't get any more personal than this.
Done in Photoshop CS5 with a cintiq12WX.
TIME-LAPSE VIDEO:
[link]
//Andrea
EDIT:
Now available as PRINT in my Art Store!
[link]