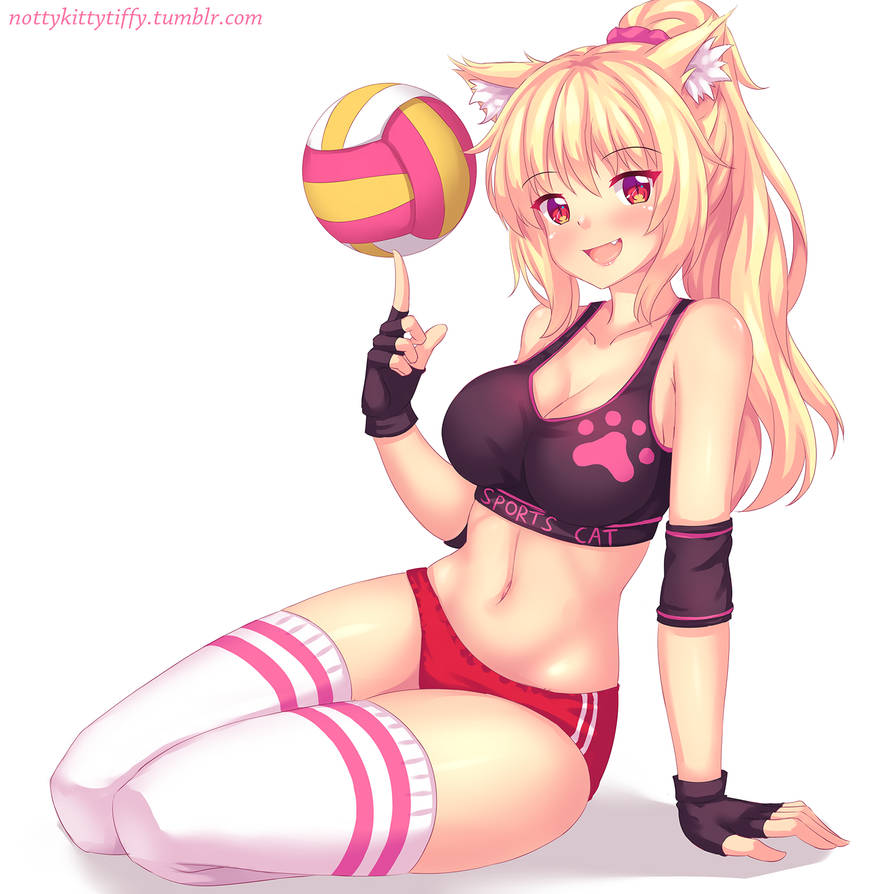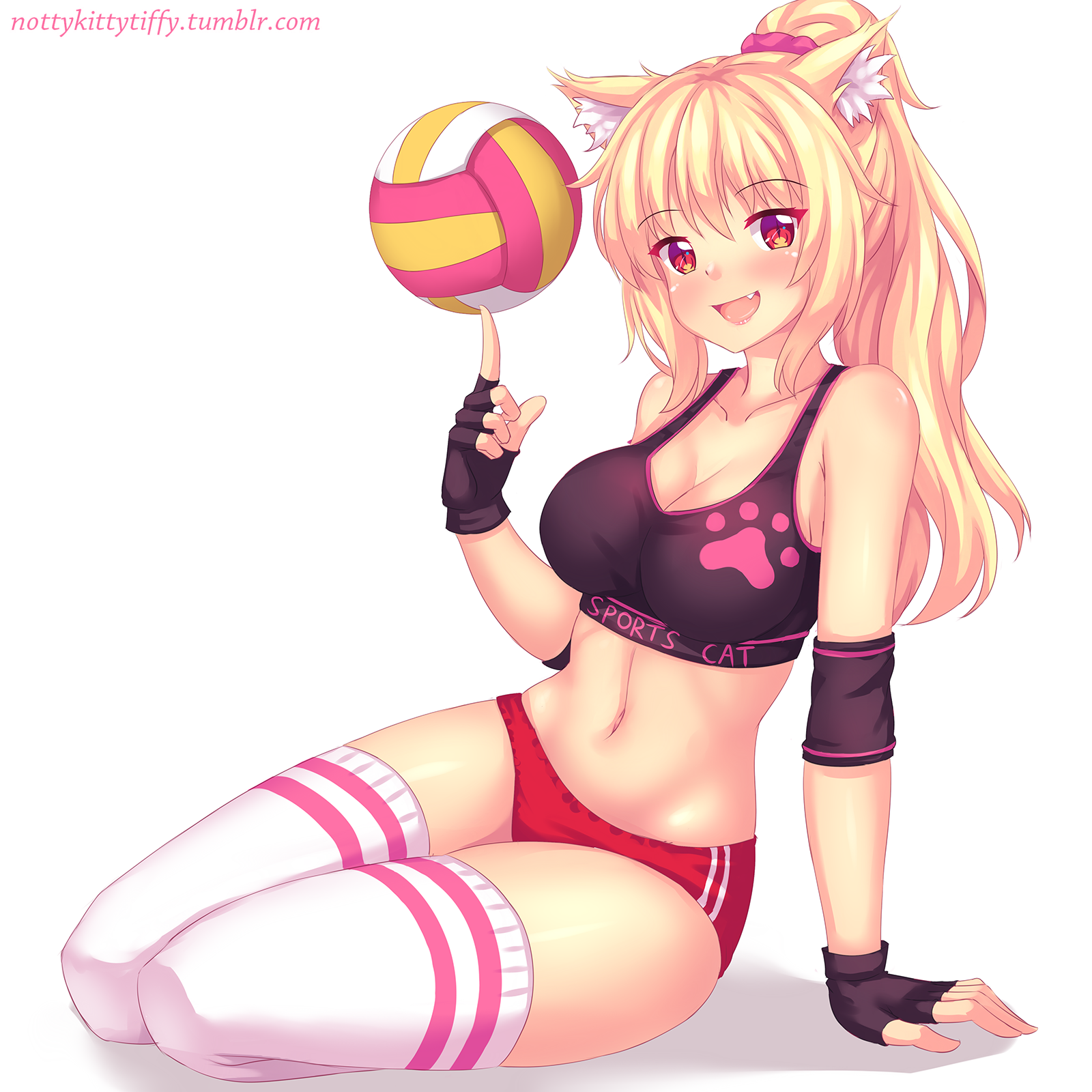 Watch
Hey guys!!!!
hee hee~~~
welp this is the 2nd picture i decided to share since i came backaback!!! xDD
Here i am in sum of my favorite sporty clothes being the awesome kitty gurl i am!!! I luv wearing my buruma and sports bra to play sports in!!! OMG!!!! OMG!!! i also got the matching thighhighs too!!!
I gotta be the cutest sports cat ever!!! Also as a cute little touch you can see i'm twirling a volleyball!!! :3

Seriously that takes sum mad mad skillz!!!!
I also got my hair in a ponytail!!

I'm a sporty kitty!!! come play sports with me and if you like me go give me a fav and a follow!!!