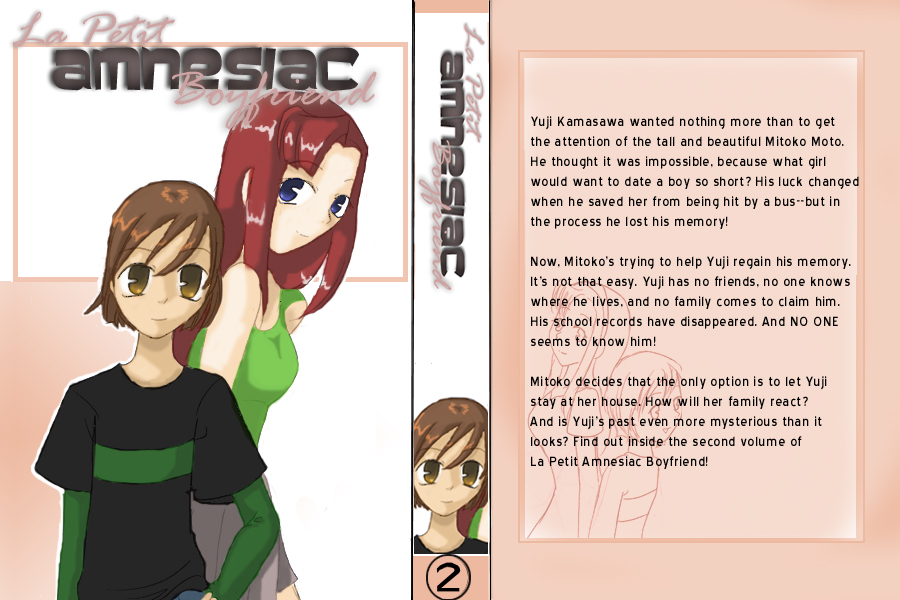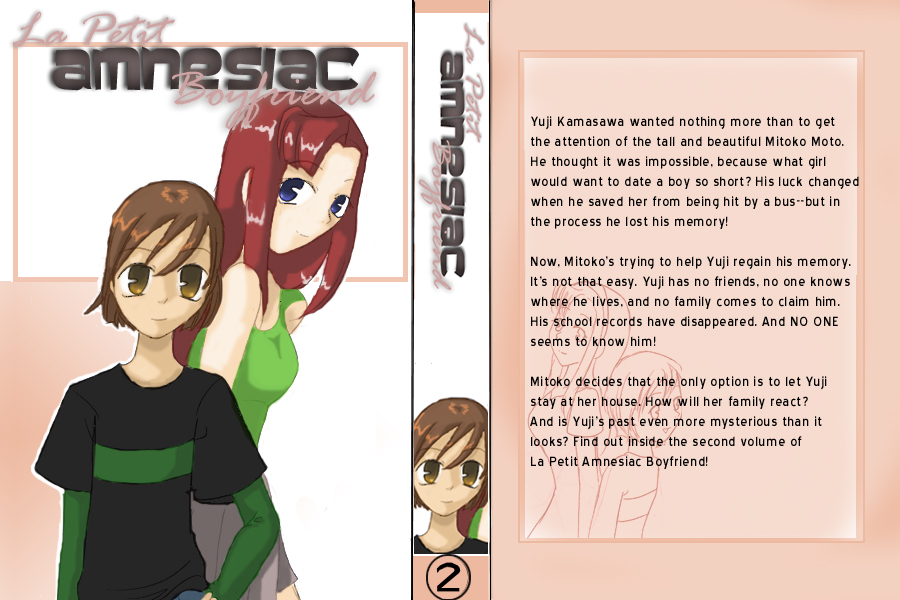 Watch
Oh my GAH! I am so glad this is finally finished! It took about three days, maybe 10 or 12 hours combined (since I have actual other work to do in my life, hahah...)
Okay, so here's the deal: This is supposed to be my entry for the AutoShoujo Cover Contest:
[link]
which is awesome and stuff.

was the one who originally inspired me to enter.
I'd explain it, but the back cover seems to do that well enough. This is like "final stage before we slap all the rating and purchasing crap on it" XD

If this were a real manga I'd read it

I like the cover design and the coloring looks good, paticularly on the eyes:3 Good luck with the contest!
Reply

Really? Kewl >w< And thanks very much--I hope I do well...!
Reply
kool! i would definately read this XD lol...short. >< *watches too much fma*
Reply

If I told you I kind of wanted to read this, would that make you happy? xD I'm not a big fan of shojo in general, but this looks interesting. Nice job! But why volume 2?

And when you say 'amnesiac', I automatically think of vampires. 0o Blame Rosario+Vampire. xD
Reply

Yes, that would make me happy! And...it's Vol.2 because the summary for Vol.1 was too awkward.
I don't think I've ever read/watched/whatever Rosario+Vampire. Is it good?
Reply

xD Okay.

I think it is. It starts out cute and humorous, and gets progressively more epic as it goes on. =] I've only read the manga so far, but there's an anime, too.
Reply