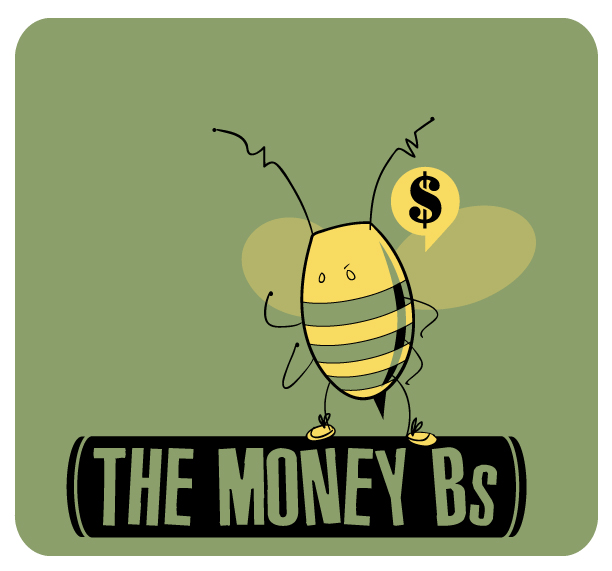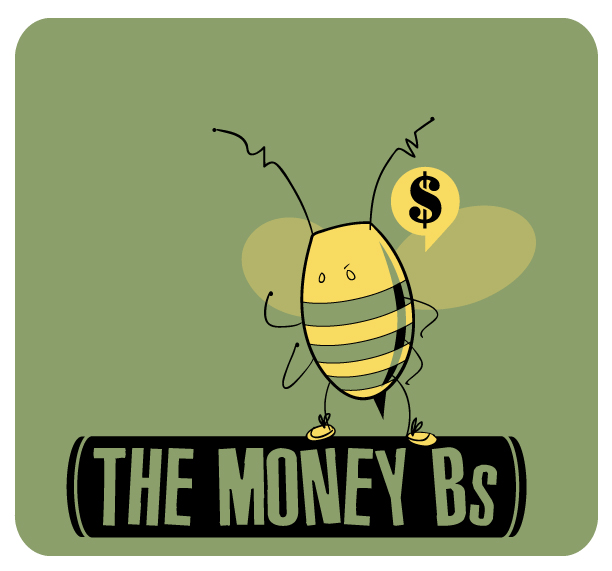 Watch
Logo for my friend Krissy's MS walk team
[link]
The ladies' last names all begin with the letter B and they're walking to raise money for research. They needed a simple logo to screen onto t-shirts and stuff. This is the first time I utilized the capabilities of my tablet in conjuction with Illustrator, which opened up a lot of Future Possibilities. But can we talk about deviantart only allowing jpegs in the Logos category? Because those jaggy stripey lines across his body? Not jaggy. Damned perfect, as a matter of fact. Don't let this rotten jpg fool you.

They don't look jaggy to me though...so it's all good here

Did the B-named people all group together on purpose, or was that just incidental? Good thing, however it happened, because it made for a great logo! I love his antennae.
You wanna come up with another logo design? It's kind of short notice...At work we're having a bowling fundraiser (this Saturday), and our team is "Bowl Movement" ...stupid name, and I hate it, but yeah. I wish they'd've picked "Bowl-o's" instead (BOLO="Be On the Look Out"), or just the "X" for strike that Val suggested (need I say why I'd pick the X?). But no...they all pick the retarded name, and want to dress up with toilet seat "necklaces" & some silly hats. SAVE ME!!! They're making name tags with "BM1," "Bm2," etc...

Reply

Aw, I'm Sony. I would have been happy to help, but l got really behind. HoW'd you do in the tourney?
Reply

Well hello, Sony

It's alright. We did great! At least...well, we had fun. I'm a horrible bowler. Llew, who wasn't even on our team but bowled for a bunch of people anyway because he was getting bored (and they were getting drunk), turned out to be the best player. Too bad the lady the fundraiser was for didn't make it

She passed away less than a month later. My friend Val made a poster for us, and we all made our own shirts however we wanted

Then it turned out we were the only ones that got so interested. I put the pics up on Facebook if you ever wanna see (under "Bowl Movement"). And I got used to the name...it's kinda cute to me now.
Reply