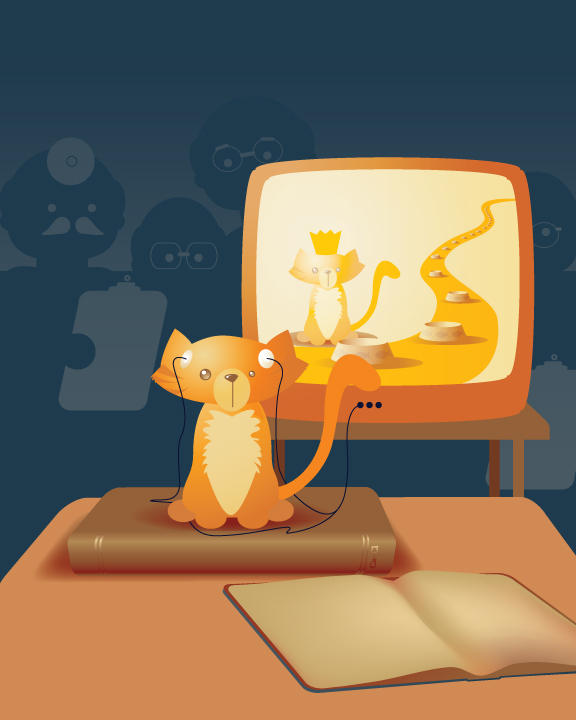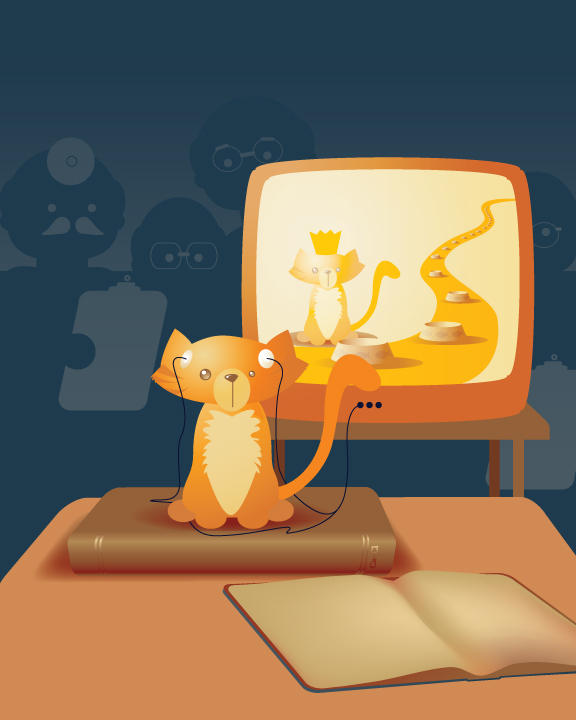 Watch
I won December's greengreenyellow.com "Science Experiment" theme with this piece! AND I figured out Illustrator meshes. So all in all, a heavy little illustration for me.

Good for you !

This is luminous, and cute, i like it!
Reply

Clever kitty.
Clever work too!
Reply

This is the coolest...what an imagination..and great illustration as well.
Reply

Haha, thanks, Chris. I think you flatter me a bit, but I don't mind at all.
Reply

How CUTE! Awwww...he reminds me of LOK

So cute though...
Congratulations on winning!! It always feels good to win something

Reply

Reply

Hahaha!

Nice job.

I guess it's the same for the other cats.
Really creative and a good job with the Illustrator.

I still can't figure out how to use it..

The missing stripe on the right cheek of the cat is looks missing though...
Reply

Yeah, you're right about the stripe. It is there, but the values are too close. I'm glad you like the effort, though! Thanks for the kind critique.
Reply