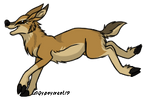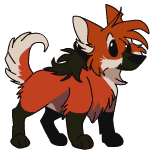 UPDATE: first of all, I want to wholeheartedly thank you all of you who ordered commissions

the money that was raised helped a lot, and the surgery could be done to my friend's sister. Some needed medication was bought as well.
However, it was unfortunately found out that the issue was more serious than expected, and a second surgery will have to be performed. Please read Lys's update in here!

Life updateHello! It's me again, since the latest journals, several things have happened.
First of all, about my sister.
We managed to gather enough for her intervention ... however, it was not as good as I would like.
They realized that in the biliary tract, it had a calculus of 4-5 cm in diameter, basically it is a monstrous stone that no one knows how it was not seen in the radiographs or resonances. So the only thing the doctors could do was put two new prostheses to prevent further stone buildup and remove an old biliary prosthesis.
Now the problem with all this is that now she need a second operation, this time done by a lithiasis surgeon specialist.
So now we not only have to collect a lot of medicines, serums and takeshe to constant checkups ... but also save for another surgery. This time much more expensive.
But, on the bright side, my sister feels better than before and can eat more things besides soups and juices, so it's a breakthrough.
Also, I officially finished the semester at the
For this reason, I will continue taking commissions. So far I´m going by payment order, and one of them is 98% done (I intended to upload last night, but my eyesight was aching badly), another two are over halfway through, and only the two very recent ones are in sketchnig stage. Regardless, I carry a good progress on them, despite how much of a slow artist I usually am.
Please read the entry below!
-------------------------------------------------------
I need to raise some money. Not for me, but for my good friend

. She lives in Venezuela and is going through a dire situation. Her sister is going through a life-saving surgery, and will still need medical treatment after it.
She still needs to raise at least $250-300 , but hopefully more, so that her family can recover the goods they had to sell in order to pay for the surgery.
Update: A second surgery will need to be performed, with a cost above $1000.
Please read The details here!
www.deviantart.com/lysmily/jou…
and consider commissioning her, too:

Special commissions (Please read)Hello! It was a long time to no update my prices (or at least, oficially). Welp, since I just finished my finals exams in the college, I'm opening commissions but for a really special reason. I need to save up because my sister needs a surgery. You can read more about this here:
But, I'm pretty positive right now since we have several people interested in buying some material goods that we have put on sale. And the help of :iconNothofagus-obliqua: has been incredible, also :iconNyotleo: helped me alot<3, you all should go and watch them!


Ok, now the prices! (I accept points too through the commission wiget, but paypal is highly appreciated at this time)

Complex chibi: $10-$12 (1000-1200

) each extra character is $4 (400

) more.
A super cute drawing of your oc with complex and soft shading.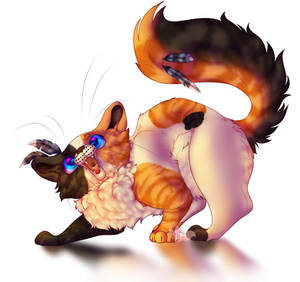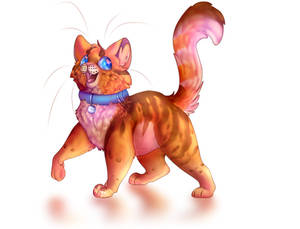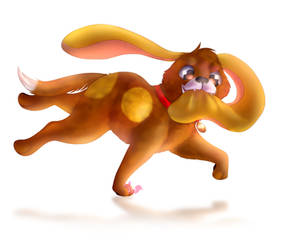 Simple headshot: $5.5 (
she's a stunning artist!
Here's the deal: I make the art, but 100% of the money goes to her. I really wanna help her through this, so please please feel free to share!

It will be highly appreciated.
Also, I normally don't take commissions, so if you want art from me, this is the chance. For all cases, you'll be provided with a WIP to be approved by you, before the final version.

Prices:

Sketches: U$3 each, U$5 for 2 simple characters.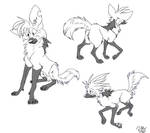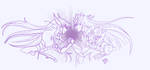 Small pixelated characters, $4 each. (or $15 for 5 of them!)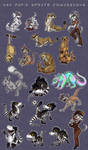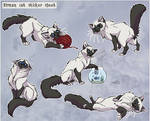 Simple character (no interactions) with basic shading: $7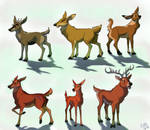 Headshots with simple shading: $5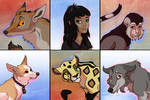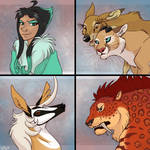 Lineless quickies, with background: $8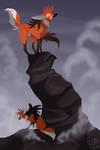 Shaded character with relatively simple background: $20 (additional character: $10)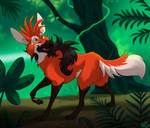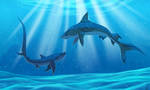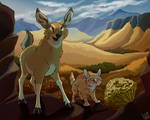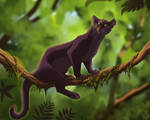 Shaded character with complex background: $30 (additional character: $10)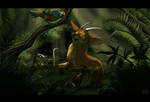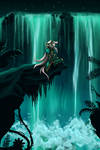 I can draw all kinds of animals, humans, humanoids, anthros, anything!

If you want something else, such as traditional art, custom backgrounds for exclusive use and more, please don't hesitate to ask!

Limitations:
- Please, be mindful of the fact that I don't have a ton of free time. So if your character has a very complex design (huge wings, lots of ornaments, horns, spikes, very complex and specific marking patterns, etc)
the prices will be a bit higher
. If in doubt, please don't hesitate to ask!

- I can draw humans, humanoids and anthros, but they're alot harder for me to draw, so they will take longer than ferals as I like to do a good job. Either way, wips will always be shared for you to approve of.
I will not draw:
- NSFW
- Art that's hateful, disrespectful or offenssive towards either individual people, or groups of people.
- Ideological/political stuff.
In all cases, I very much appreciate it if you spread the word