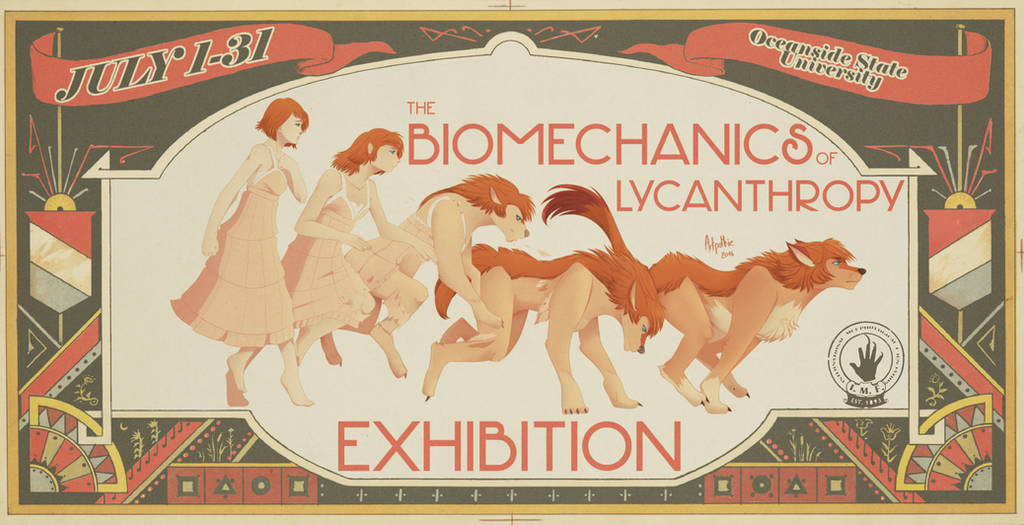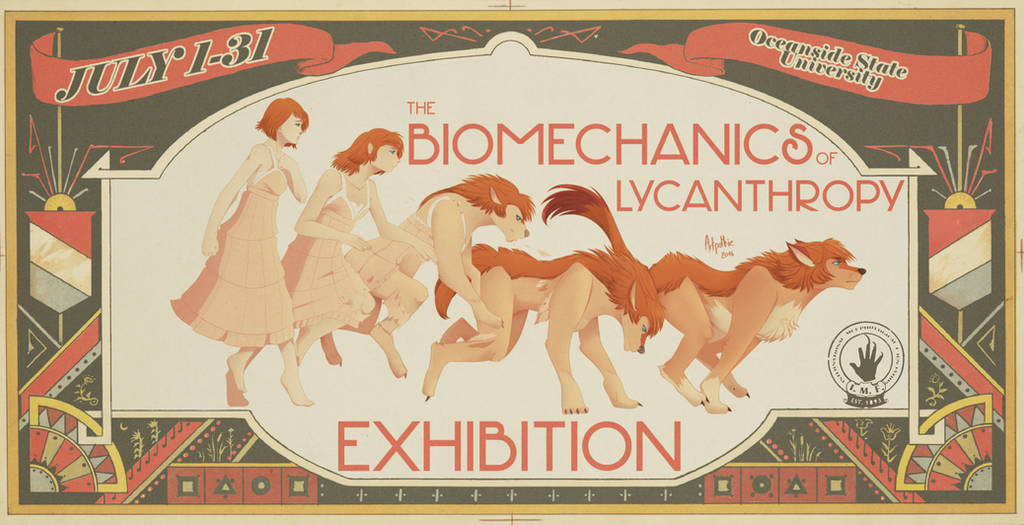 Watch
The Biomechanics of Lycanthropy exhibition highlighted Oceanside State University's research into the vast and complex field of lycanthropic biology and epidemiology. Funded by the International Morphological Foundation, it was notable for being one of the first exhibitions to take a neutral or positive view of lycanthropy as opposed to the negative and often deadly responses that had predominated historically. This led to some significant backlash, and a second event planned for the next year was canceled. The striking art poster for the exhibition features an "in motion" shot of a young lycanthrope, the model for whom has never been conclusively identified.
---
Happy
#WerewolfWednesday
! The original artwork is by

and can be found
here
. The poster is modified from a public domain original
here
.