*-*-Bringing 00's back-*-*
Night - Crystals - Goth - Death - Surrealism - Emo - Rainbow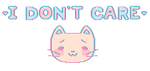 Hey, I also have a Weasyl and a Tumblr! Both have NSFW content, Weasyl moreso than my Tumblr. My Tumblr is more a portfolio than my other art accounts..
Weasyl:
www.weasyl.com/~notebookthecat
Tumblr: notebooksart
Abuse anonymous asks and even the legit questions get wiped away, sorry. That's the internet.

Need to absolutely get a hold of me? Add my steam account listed below! I immediately block shit-slingers because straight insults are unproductive. Gimme substance to your hate, mate.
































[WIP]





www.s-nel.com/helpmeplz/index.…
?

Favourite Visual Artist
Mortis Ghost, ..Zone-tan?
Favourite Movies
Ringo, Megamind, Avatar, Beauty & the Beast (2017), Kubo and the Two Strings, Wreck It Ralph, Fantasia
Favourite TV Shows
Steven Universe, Gravity Falls, Star Vs. The Forces of Evil, Adventure Time (sometimes) Pokemon up until s3, Jojo's Bizarre Adventure (Part 1+2), Panty and Stocking with Garterbelt, old Spongebob
Favourite Bands / Musical Artists
Owl City (not all songs), The Beatles, Rolling Stones, 2 Doors Down, The Beach Boys, Tame Impala, 21 Pilots, Amon Tobin, Third Eye Blind, Metallica, 5 Finger Death Punch, Approaching Nirvana, plenty others
Favourite Books
the Warriors series, The Giver, Of Mice and Men, Flowers for Algernon
Favourite Writers
(In order) , H.P. Lovecraft, Erin Hunter, R.L. Stein
Favourite Games
My ultimate favorite might be Paper Mario 64, though there's too many to list
Favourite Gaming Platform
Nintendo 64-eva (And also PC)
Tools of the Trade
Metal keyboard, mouse (hopefully never again), when at school I use a touchpen, I don't know what brand.
Other Interests
The furry fandom, Homestuck, biology/physiology, Germany, Dungeons & Dragons