This group is for all those BJDs out there with a not so casual fashion sense!

Please review the folders for your clothing. Handmade clothing is accepted so long as the clothing is NOT casual. If we feel that the folder you submit in is not appropriate for your clothing, we will move it to a different folder and let you know that it was moved <3

•Request to join this group are automatically accepted~!

Submission Rules:
•No casual clothes! Such things include jeans, regular t-shirts, sneakers, etc
•No recast dolls please!
•No nudity. This group is about fashions~ not the lack there of.
•No Pictures of just doll parts. For example, Just a hand, foot, or head... unless the fashion/style you are trying to portray is at least half or fully visable, For example;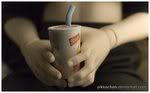 this photo would not be accepted. Even though the pants he is wearing may have buckles and chains hanging from them, or he has massive Gothic boots on, if it is not visible in the photo then it will not be accepted.
1.)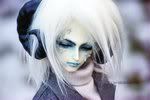 2.)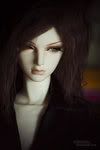 These photos would also not be accepted because 1.) even though he appears to be wearing a formal coat and sweater, we cannot see it at all. The outfit must be visible from the waist up at least. 2.) This photo is too dark and we cannot even make out what he is wearing. This group is about fashion and we want to see it!
•Please only submit your best work! (I know everyone doesn't have the latest fancy-pants camera... BUT just put a lot of effort and thought in your photography and it will really show!)
•If you have multiple images from one shoot, please only submit one that you feel is the best!
•Submissions are 1 per folder per day. (this may change)
•You must either own the BJD or be the photographer of the photo.
•Please make sure you choose the correct category. I know everyone has different views on style, and how you dress your BJD may not reflect an exact style, but just put your photo in the folder you think it should go in~ obviously a Lolita would not go in Punk/Rock.

Declined Submission
The main reason we will decline a submission is because it does not follow the guidelines of our submission rules stated above. If you believe your submission was declined in error then please send us a note and we will be glad to explain the reason behind the decision.



Moving submissions:
We sometimes move submissions to other folders if we feel like the photos would fit somewhere better. If you feel like we placed your photo to a wrong folder, feel free to contact us by commenting on our profile or by sending a note