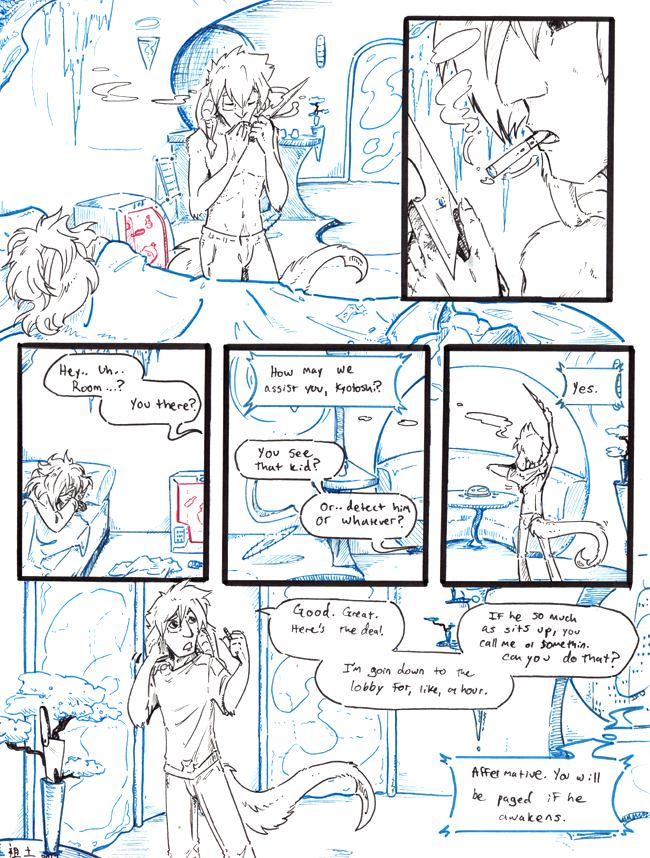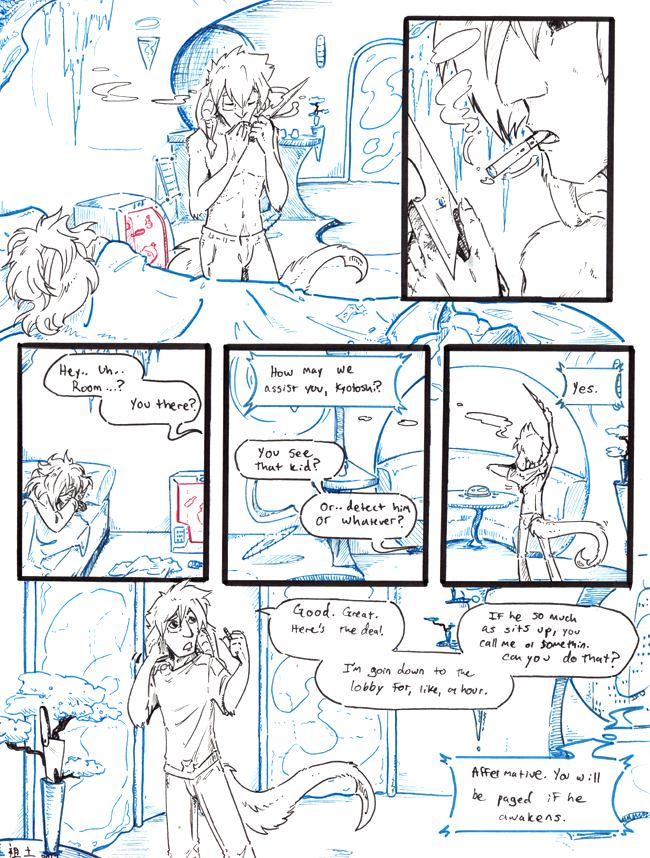 Watch
another page of inks for the comic.
i'll have the colour version up on the site in the next 48 hours or so
[link]
still experimenting with blue for backgrounds. used a bit of red on the fridge, hopefully it will offset the weirdness that happened when i painted it last time.
i wish i had a smaller blue to work with on the backgrounds, but the one i bought (prisma) exploded in less than 3 hours. go figure. i was a fool for buying anything but micron!