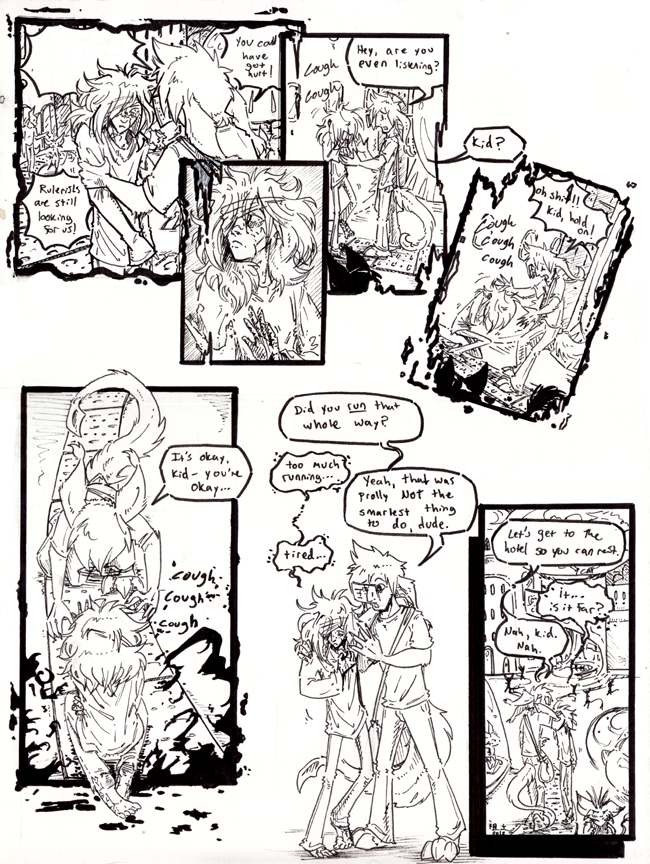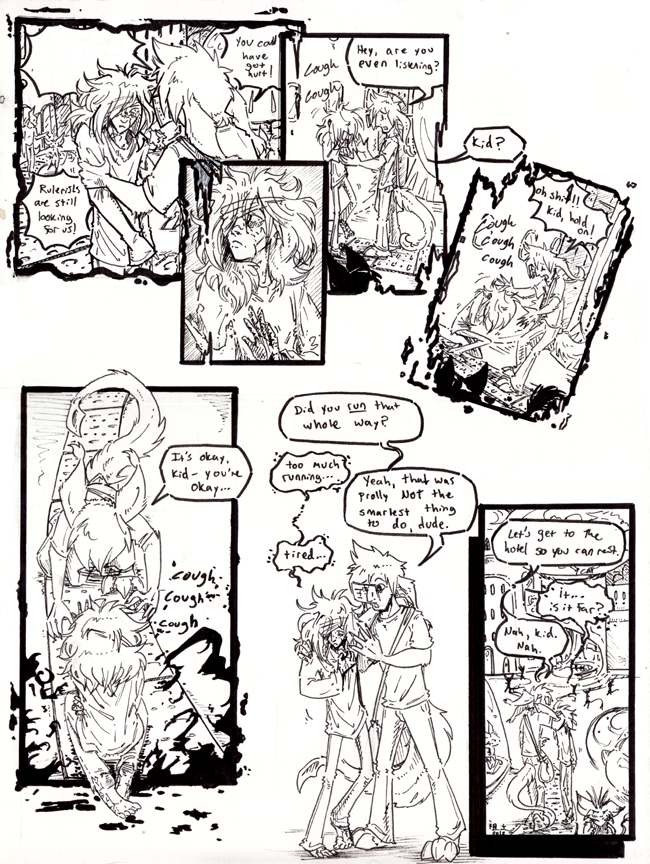 Watch
protip
don't marathon run after your hallucinations if you have pneumonia
it's
it's not good
colour version will be up on the site by sunday the 6th
[link]

I wanted to say something on Tumblr, but I guess this works, too. I totally sympathize with your desire for crit. If I EVER have any to offer, I'd be glad to, unless you only want crit from professionals. I've had training, but it was ages ago. That's also partly why I don't have much crit to offer: I'm so out of practice that I really only see HUGE GLARING THINGS like tails coming out of the middle of backs. That's not something you've ever been careless enough to let slide. I've watched you improve over the years I've been reading, and that's been a treat to witness. You've always been working on what you identified as your weaker points, and the improvement's always been happening. Your awareness of what might be problematic is far better than my awareness at what any issues might still be. I wish I could offer something to help, but unless it's just so glaringly wrong, I'm not sure what to say to help you improve.
Reply

i want crit from ANYONE who can give it. i can tell the difference between legit and just mistakes. like, say, if you were going to crit me for not always closing my lines, i'd probably ignore it. but if you were to crit me on something like kyo's head being too big in several panels (something garuda has mentioned and i'm going to try to work on) i'd be able to look at my stuff and see it.

i dunno, I FEEL LIKE YOU COULD STILL HELP D: JUST. TRY?
Reply

so do they have a hotel to go to or what?
Reply

yeah, MYCHEnet reserved them one back in the elevator/customs/decontamination sequence.
Reply

The new panel looks really good! =O And the border on the fifth one with Kyo crouching down near Grey looks really pretty! 8D
Reply

Why are you so mean chuians?
Reply