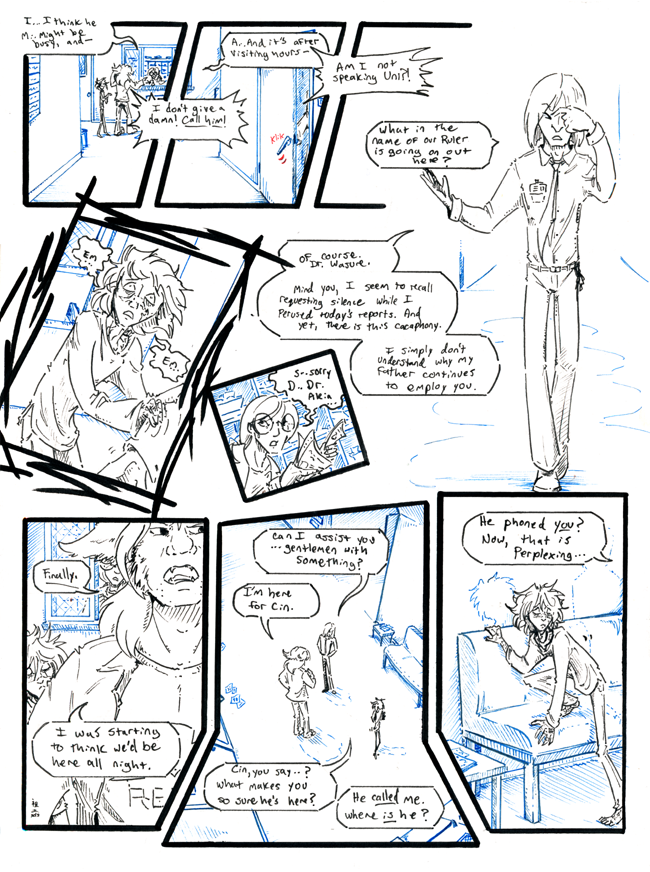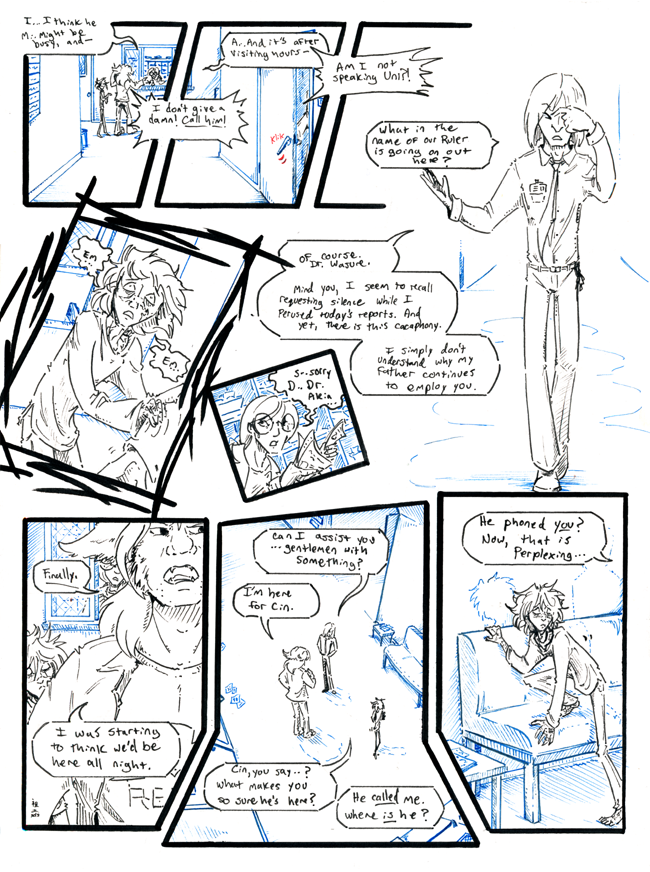 Watch

Maybe I'm just slow, but I've noticed that Grey's actions seem to be...slightly more animalistic? All the crouching and stuff.

Also, has he always been this uh, terrified of the hospital? I can imagine that after Cin's kidnapping Akia freaks him out a little more, or maybe it's just that he's worried Em will just abandon him there because of his recent freak out? DON'T MIND ME, JUST TALKING OUT LOUD ABOUT THE COMIC I GUESS?
Reply

mostly it's a combo of those last two factors. he's never liked them, but but recent events have made them worse.

grey periodically has animalistic movements, but not when he's just walking around on two feet.
Reply