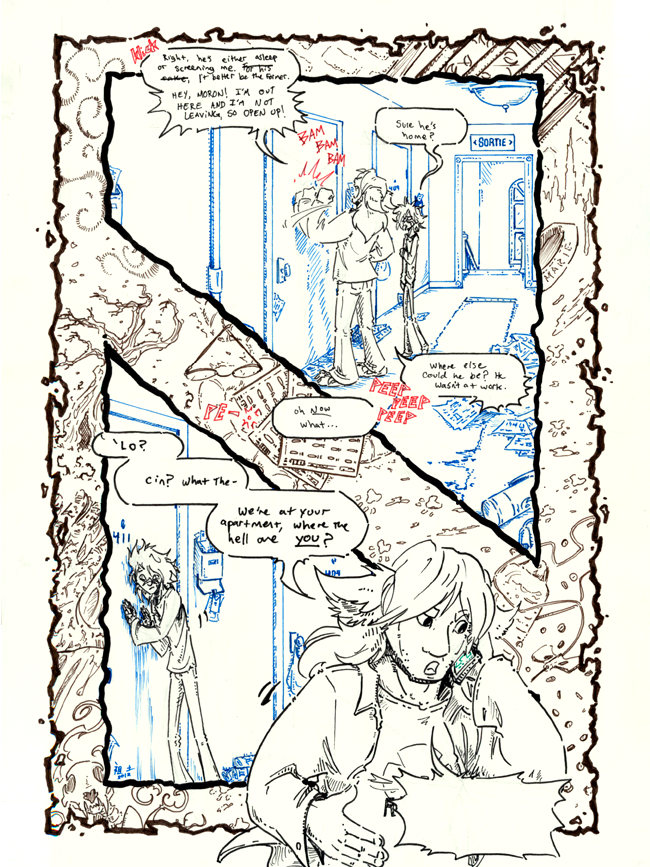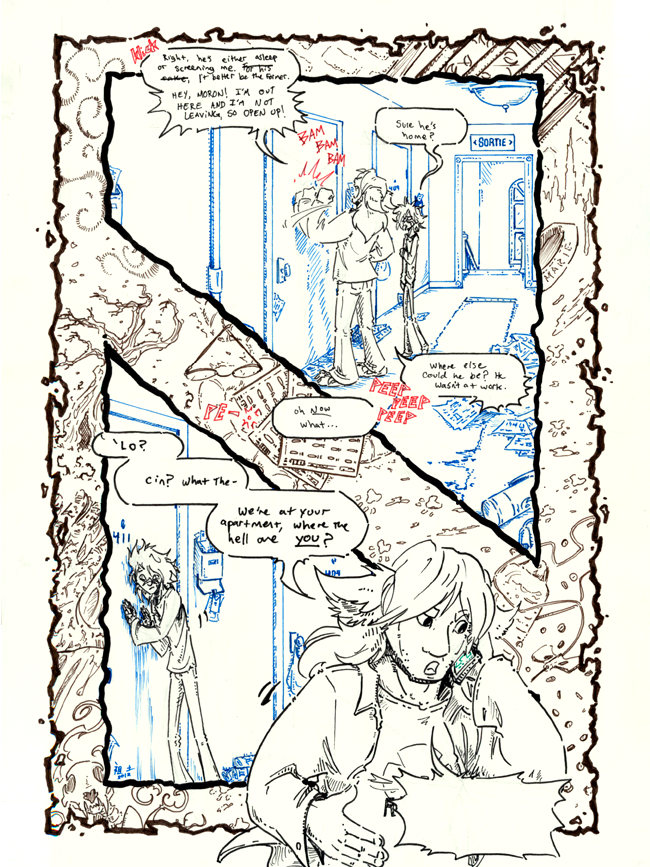 Watch
last speech bubble intentionally left blank to force people to check the website on sunday when the colour version goes up.
[link]
<- that's the site, btw.

I didn't notice 'the countdown' until you mentioned it but once I did, wow, was I impressed. Really clever of you to do that.
Reply

to be fair i didn't want it to feel super obvious. it was largely an experiment to see if i could pull off 'secret messages' with panel borders :v

of course now that i've done it once, everyone is hyper-vigilant looking for it to happen again. so i have to wait a few weeks for folks' suspicion to die down...
Reply

Grey is such a helpless cute puppy as always.. he's really frail looking compare to Em.
Reply