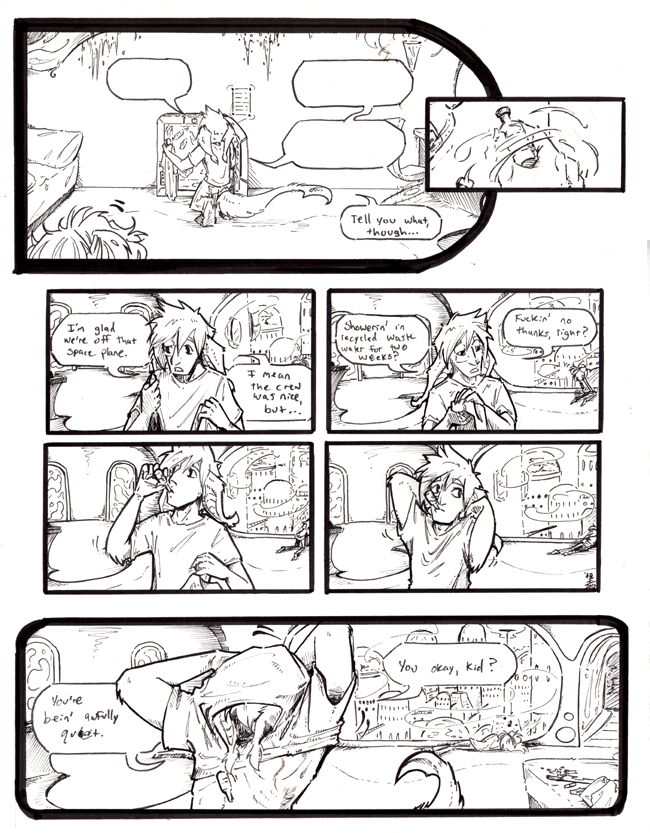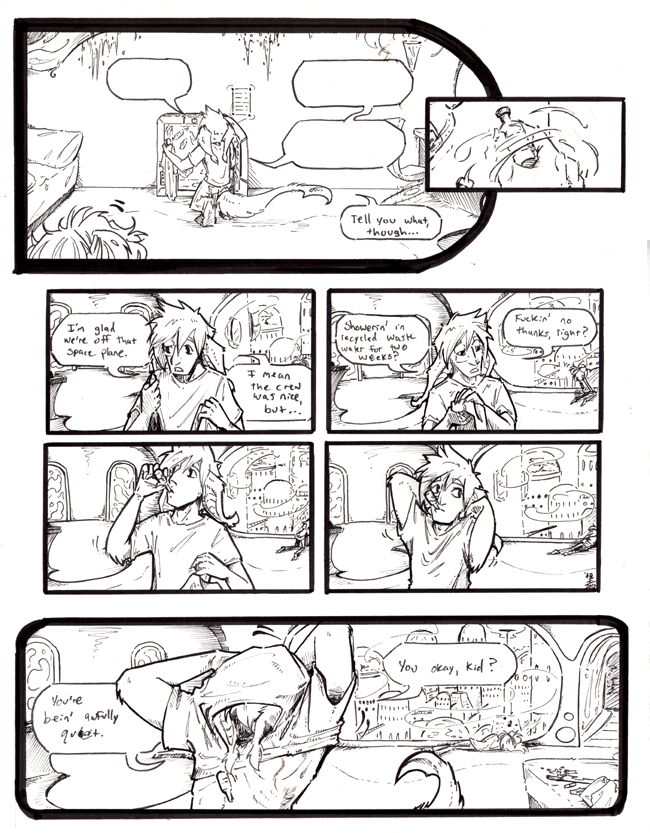 Watch
the colour version and completed script will be up on my site ASAP. click the link to go there and see other pages in colour.
[link]
sometimes i can't think of a rough draft script. i know how the pace of it will go, but not what should be said yet. on those days, i sometimes leave blank speech balloons. or speech balloons full of gibberish.
sometimes if i get stuck on a script i also work backwards, last panel first.
but today i just thought i'd leave it blank for y'all.
crits are VERY WELCOME. if you feel the need to redline to show me where i messed up, please do so!

it's not lookin good for Grey. then again, when is it ever
Reply

oooh shit that's why he's nice and quiet...
Reply

Reply

Get a bed, Grey! (I should talk. I've actually done that myself. I was so exhausted after stacking hay one night [I lived on a farm for a while] that I collapsed on the porch just outside my room and slept there half the night. I only went inside to go to bed because it got too cold to sleep.)
Reply

KYO, PUT THE BOTTLE DOWN. THEN REMOVE YOUR SHIRT. GOD. XD
Reply

You may have a problem behind you, man.
Did Kyo open the bottle with his shirt? Sometimes my eyes don't follow lineart so well, but
I totally open 'em like that, so maybe that's why I jumped to that first.

Reply